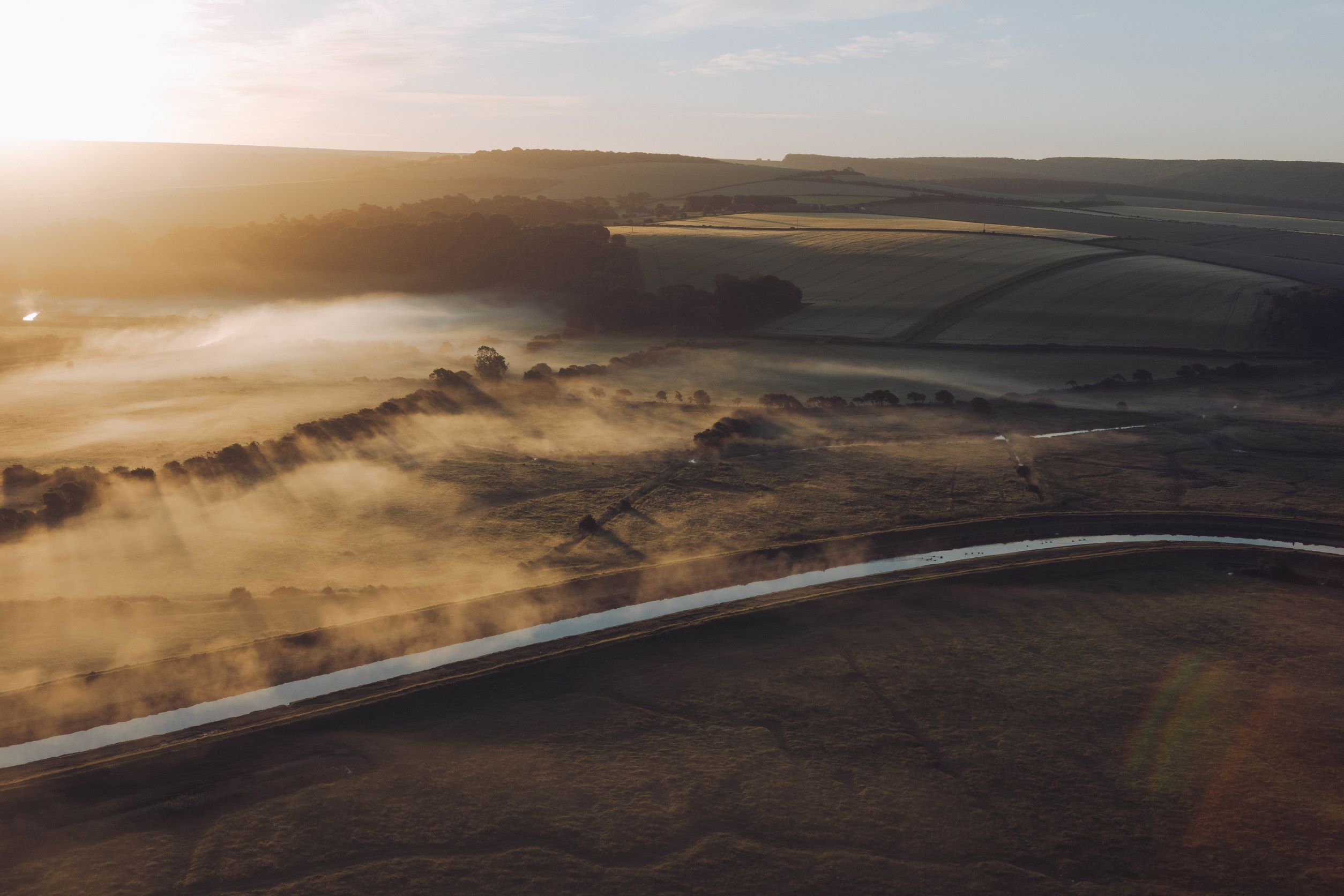 Sussex Modern is the wine tourism development agency for Sussex. Telling a story of Sussex that is about more than sleepy villages, coastal retirement towns and historic ruins, we celebrate and promote Sussex as now home to a vibrant, youthful culture for audiences with metropolitan tastes for world-class art and culture, and high-quality wine – all within breathtaking landscapes.
Sussex Modern in the making
Founded in 2017, Sussex Modern is an independent business consortium with a distinctive voice and an agile approach. We work to build a new narrative for Sussex, which will bring visitors and investment to the region. We work across political borders, because we have always been driven by visitor insight and audience data.
To do this, Sussex Modern works as a creative producer, placemaking agency and tourism brand working with some of the UK's most vibrant and pioneering cultural organisations and vineyards, with the distinctive landscape of the South Downs National Park at its heart. It brings together unique experiences across Sussex with the creativity that defines the county's modern, innovative, and independent spirit.
As a platform that works across the traditional political, geographic and sector borders, Sussex Modern has begun to strengthen perceptions of Sussex through a shared narrative that celebrates the county's unique contribution to modern culture and experiences by encouraging audiences to 'join the dots' and curate their own visits.
Sussex Modern is independent and business-led, working closely with the region's local authorities, tourism agencies and local economic partnerships. In the last year, the consortium has led and over £1mn of public investment to build a brand for the region's wine and cultural visitor economy, and to build an evidence base for future investment.
Becoming a Sussex Modern Partner
Joining Sussex Modern is currently by invitation, as we manage the speed of growth, the geographical spread of partners and the market focus of our brand and campaigns. We are seeking partners who are:
Distinctive: you will pride yourself in being different and will want to stand out from the crowd.
Independent: you will be authentic to your vision and will celebrate the creative people you work with.
Local: you will be connected to the people, products and landscape of Sussex.
Youthful: your business will be pioneering, creative, innovative and maybe even disruptive.
High-quality: you will strive for attention to detail and a passion for excellence and as a result you aspire for a regional, national or international reputation.
If you think you might be a good fit, contact us on hello@sussexmodern.org.uk