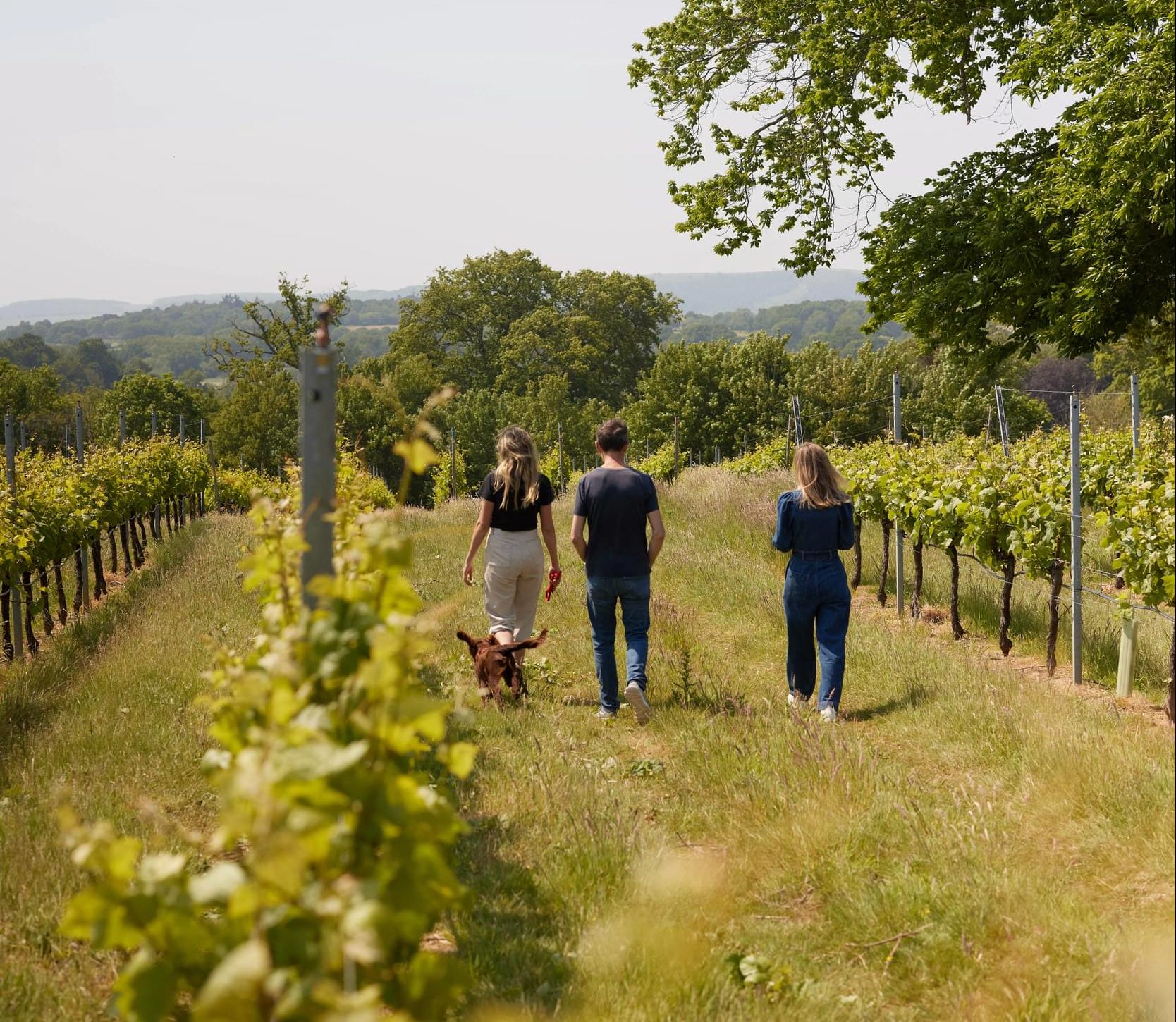 Vineyard hopping in the Sussex Winelands
Sussex Modern Stories | 10 minutes read
Author of New British Wine Abbie Moulton heads westwards to the lands of cathedrals and wildflower hills, to discover some of the best English wines being produced here on Sussex soil.
One of the things I find captivating about being here in the early days of England's wine scene is witnessing the journey in real-time. The story is still being written – new styles and terroir secrets revealed with every winemaking chapter. West Sussex, with its hills of history and soils of chalk, limestone, silt, sand, and clay, is already a known hotspot for quality sparklings. It's also where cool-climate varieties thrive. In recent years, we've seen the rise of exceptional still wines from Pinot Gris, Pinot Blanc, Bacchus, and Ortega join the existing trinity of Chardonnay, Pinot Noir, and Pinot Meunier.
England's burgeoning wine scene brings the joy of having our own 'wine country' on our doorstep. Just as renowned regions around the world have their own character – the azure blue and lavender-flanked vineyards of Provence, for instance – here sweeping landscapes scattered with cathedrals, castles, farmlands, and ancient forests showcase the quintessential English charm. These wildflower-flecked hills and streets of Sussex stone could only belong to one corner of the world.
Luckily for us, Sussex and its award-winning vineyards offer enough tastings, tours, and cellar doors to keep even the thirstiest of wine explorers busy. Add some of the finest farm produce, and boutique luxury hotels, and we've got all the ingredients for an idyllic weekend.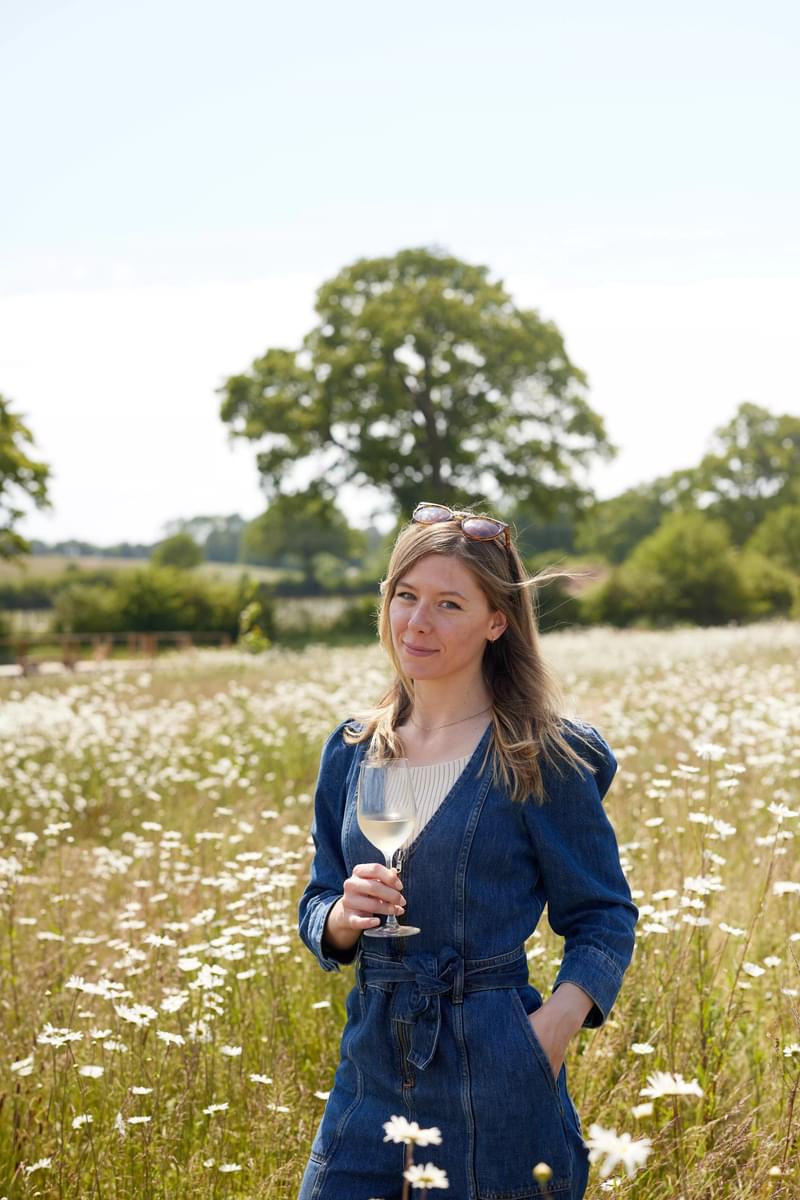 Friday:
Sundowner at Wiston Estate and Chalk Restaurant
I can think of few better ways to unwind after the working week than with the view at Wiston Estate. Rolling panoramas of hills and vibrant flowers collide in a picture-postcard setting. Join their 'Sundowner Safari' for an immersive experience including an estate tour, wine tasting, and dinner at Chalk restaurant, named in homage to the chalk soils that provide exceptional conditions for sparkling wines' signature finesse. The highlight for me, though, was the newly released 'Fifty Summers' Still Rosé, with its delicate hue and notes of fresh cherry and nectarine, enjoyed on the sun-drenched terrace.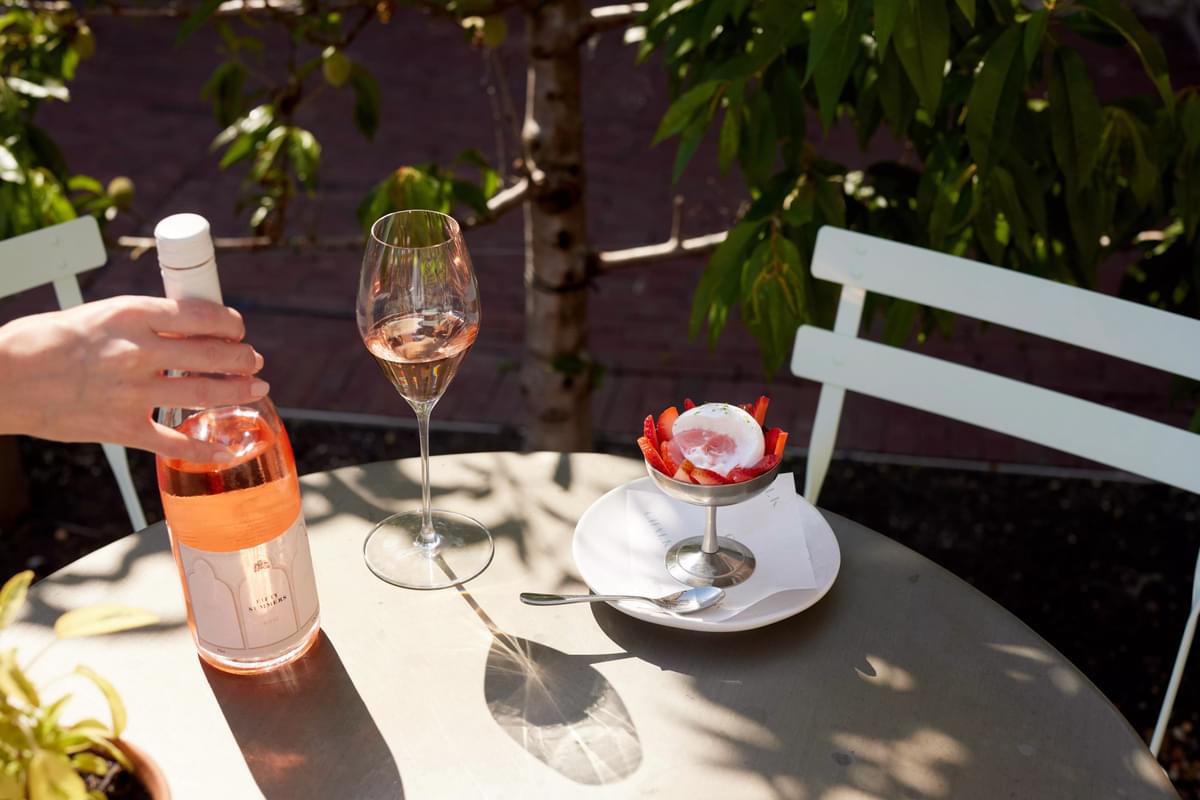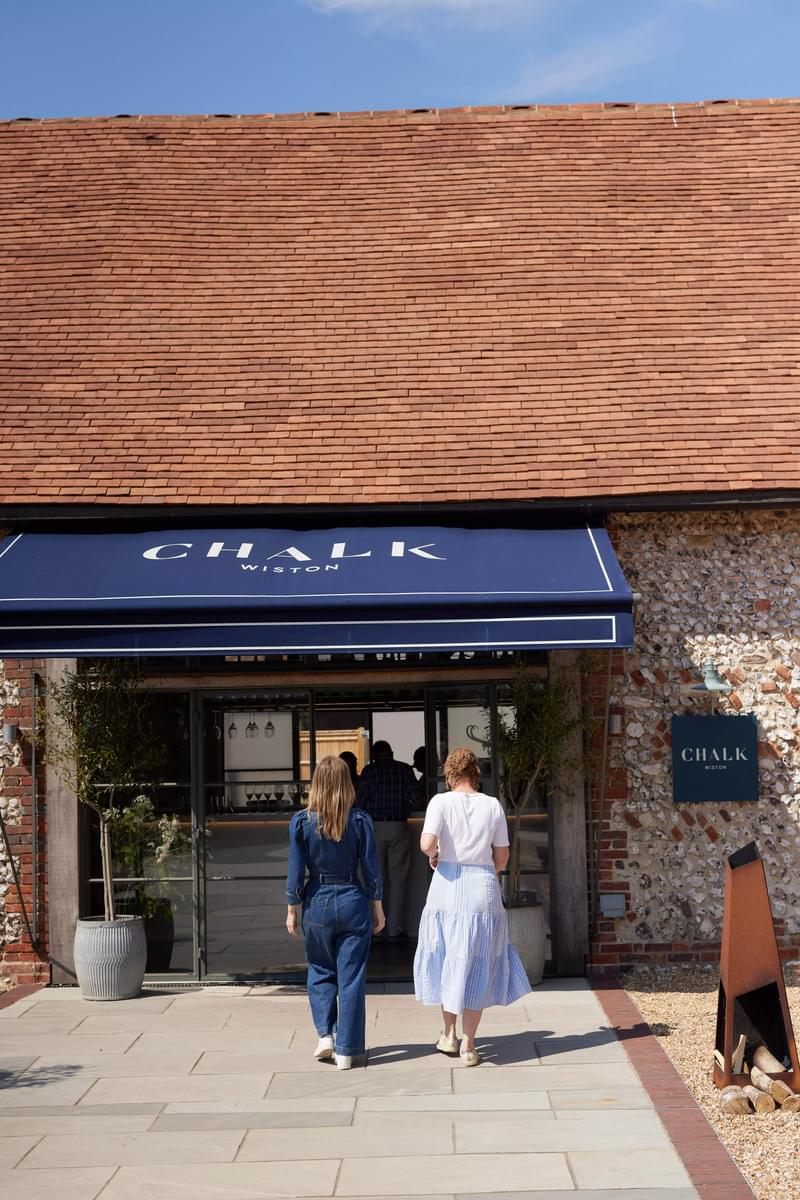 Nightcap at The Pig in the South Downs
After dinner, head to The Pig in the South Downs for a nightcap. This charming country house hotel celebrates local producers and suppliers, reflected in their 25-mile food menu and wine list featuring renowned local vineyards such as Wiston Estate, Digby, Bolney, Bluebell Vineyard, and Artelium. The Pig also has its own small but perfectly formed vineyard planted with Chardonnay, Pinot Noir, and Pinot Meunier. After their first harvest, due 2023, they'll offer a unique grape-to-glass ethos. Stay overnight in one of the cosy Field or Garden Wagons to glimpse a view of the vines.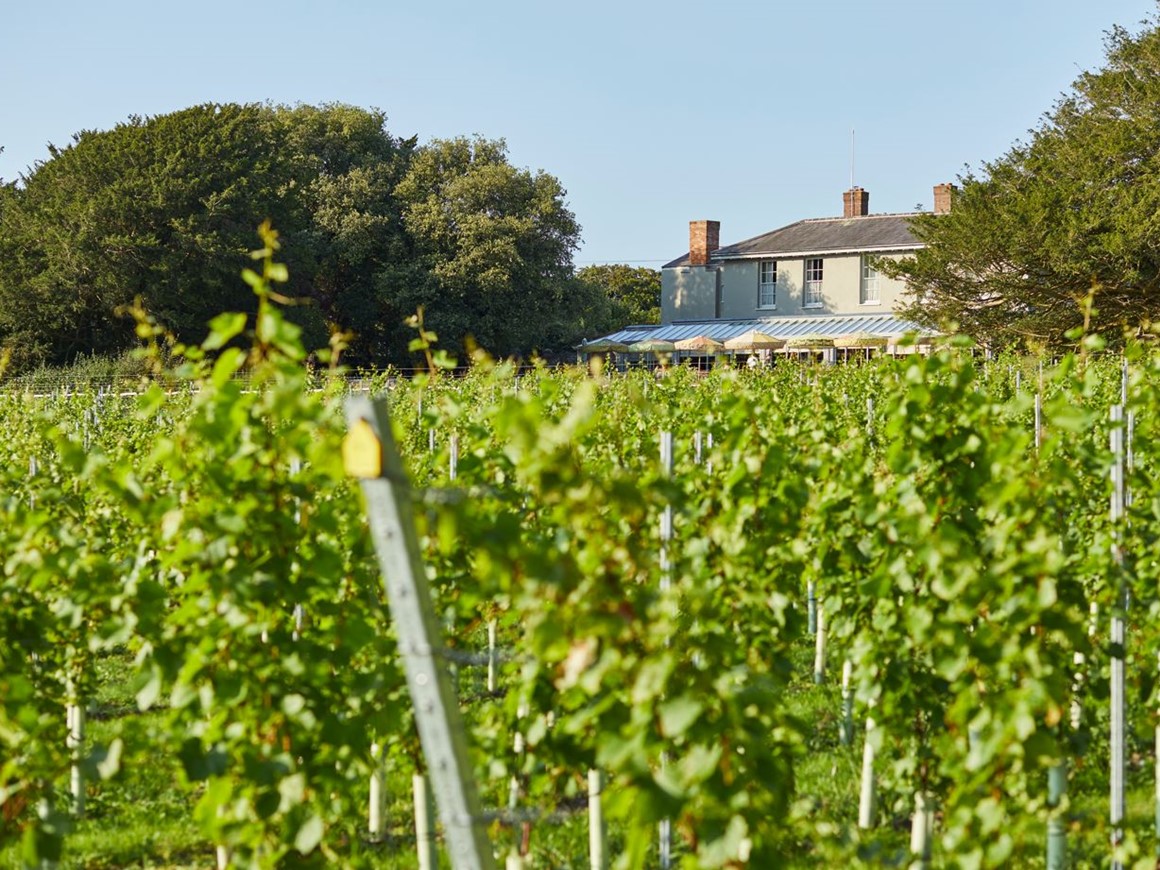 Saturday: 
Vineyard Tour and Tasting at Stopham Vineyard
English still wines are worth getting about, and Stopham produces some of the most gleaming examples. Join the weekend tours led by winemakers Simon, Tom, or vineyard manager Adderley. When Simon first took over the site it was all but barren, "just rabbits and ragwort," he explains. But he knew that vines would love the free-draining sandy soil. A tasting of their Pinot Blanc 2018, brimming with sweet pea and green apple notes, pairs beautifully with whitebait from the White Hart, the pub at the bottom of the vineyard, and last stop on their tour.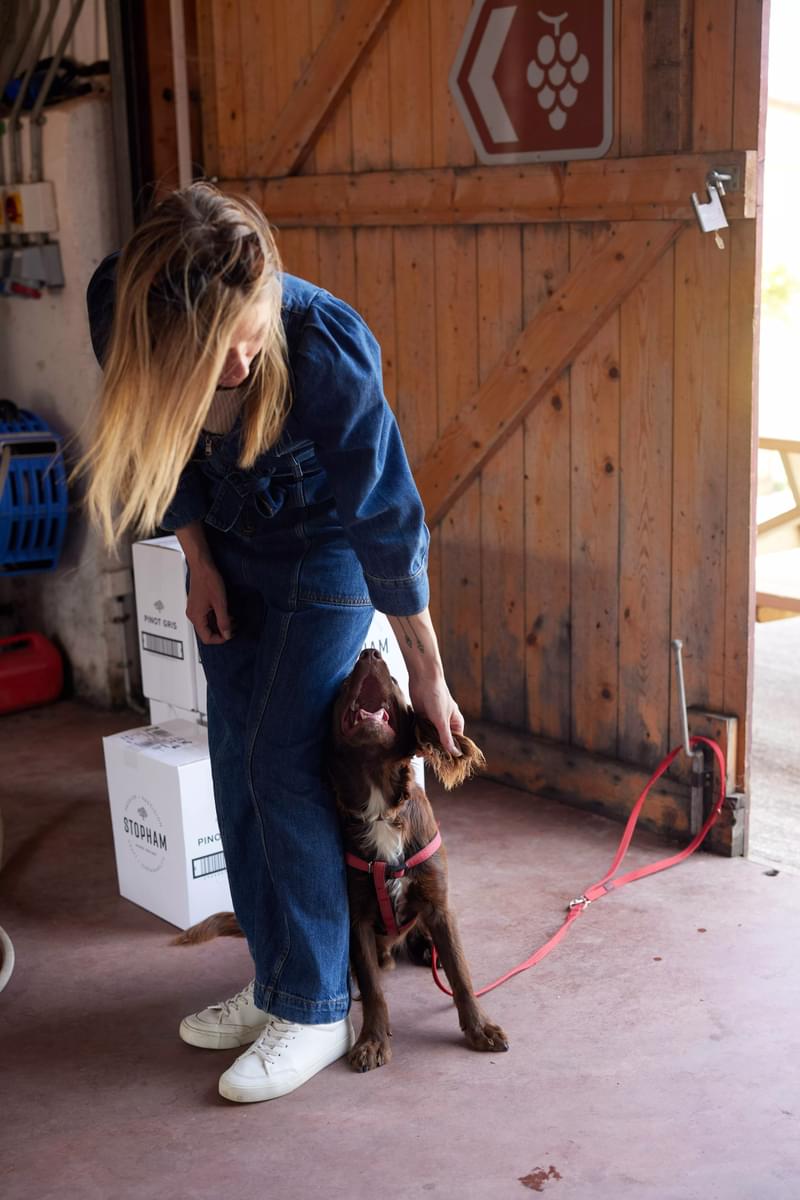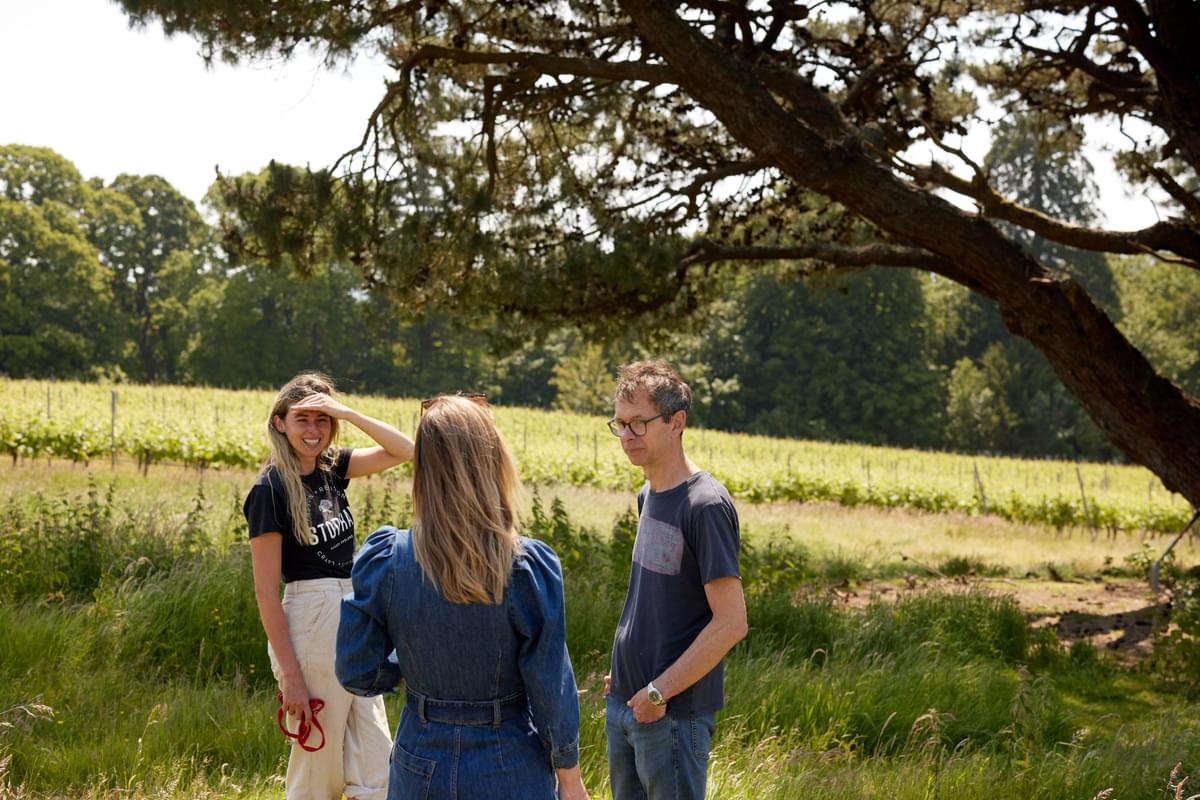 Dip, Dinner, and Stay at The Spread Eagle, Midhurst
Revive after the morning's tasting with an afternoon dip, followed by dinner and a stay at one of England's oldest coaching inns. The Spread Eagle, with foundations dating back to the 15th century, offers a rich sense of history – Oliver Cromwell, Guy Fawkes, and even Queen Elizabeth I, are said to have passed through these doors. With original stained glass windows and ancient (and uneven) timber roofs, the history can be felt, but modern touches are found in the form of the serene pool and spa. The Spread Eagle has been proudly supporting local wine producers for over three decades, including English and Sussex wines. Recline on the terrace with a glass of Ashling Park or Ridgeview sparkling wines and settle in to hear the evening's concert of church bells and bird song. This weary city-dweller didn't want to leave.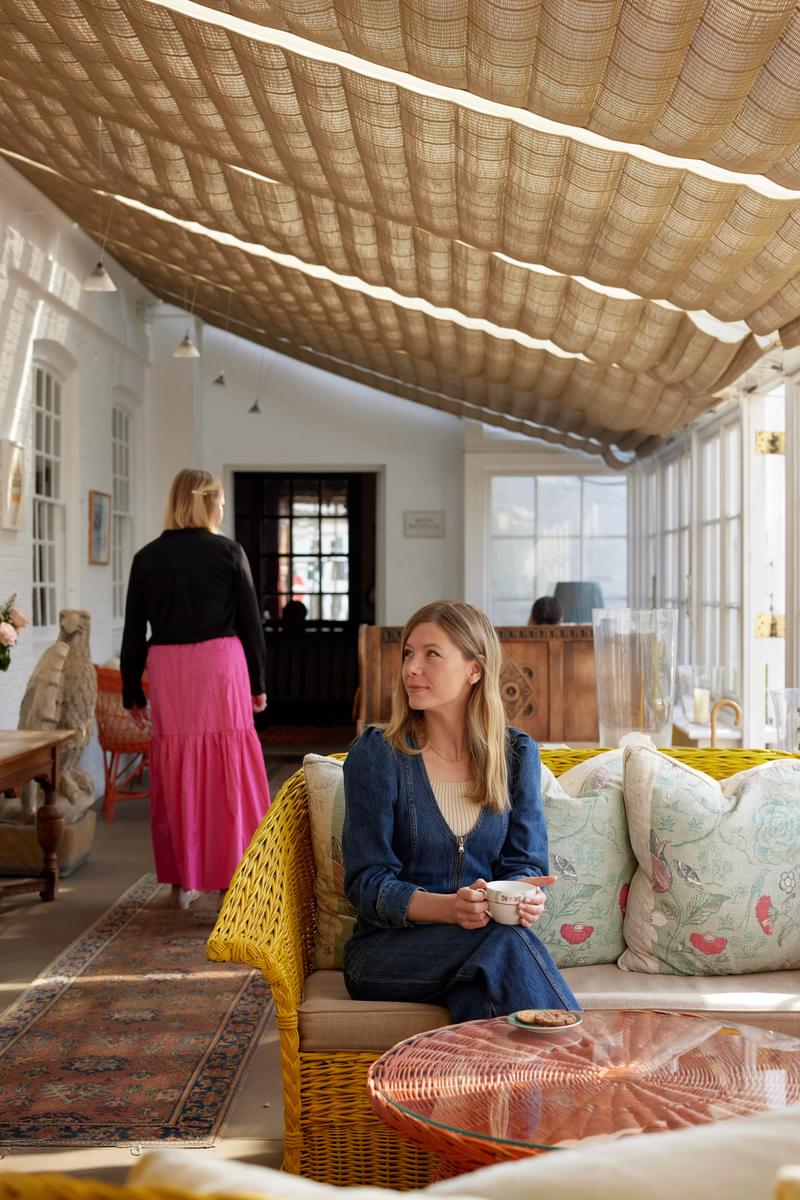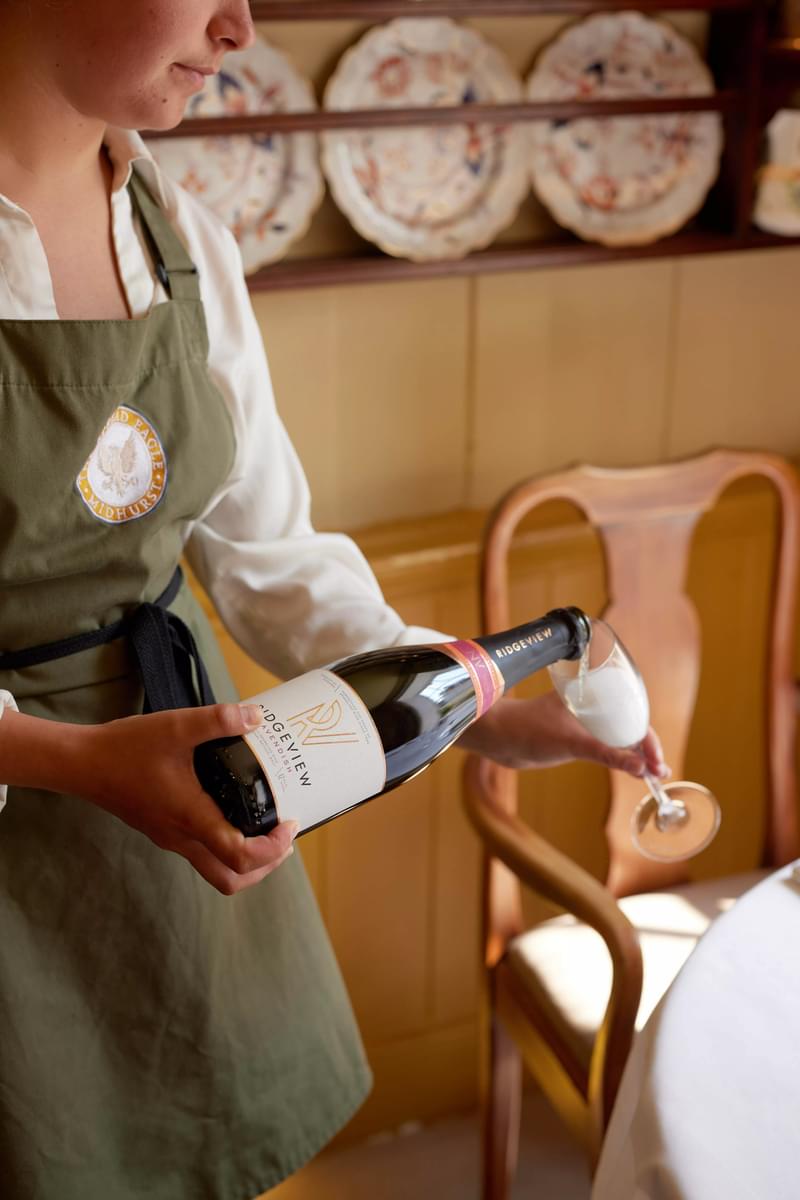 Sunday:
Cowdray Estate Caffeine Fix
Rise and shine with an early morning exploration of the historic Cowdray Estate. Marked by the distinctive buttercup hues painted on the doors of the surrounding stone cottages. Follow the yellow to Cowdray Farm Shop & Cafe for a breakfast of seasonal delights and a coffee to fuel your journey to the next vineyard.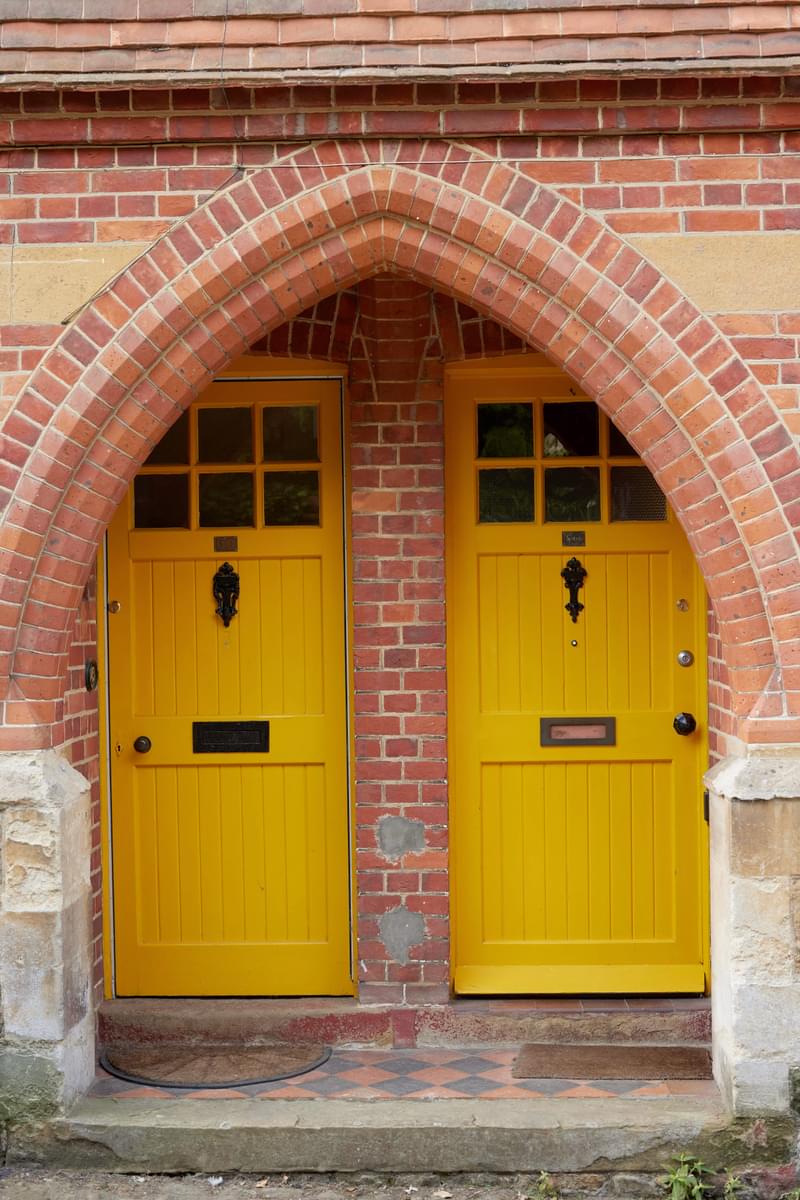 Sunday Vineyard Tour, Tasting, and Lunch at Kinsbrook
After your caffeine fix, head to Kinsbrook Vineyard. With vineyards planted from 2017 to 2022, this newcomer embraces wine as a lifestyle through their boutique vineyard and on-site farm shop, cafe and butchery. Take a relaxed ramble through the sustainable vineyard and wildflower meadows during the 11am tour. Alongside their flagship 'Kin' wines, are the newly launched 'Kith' experimental, 'mischievous' label. Sample the 'chough au vin', a fun, Beaujolais Nouveau-style red made from Rondo grapes, a delicious fruit bomb, all sour cherry and blackcurrant, and utterly delicious when served chilled – preferably from the farmhouse terrace overlooking the vineyard, and with a spot of farm-to-table lunch.