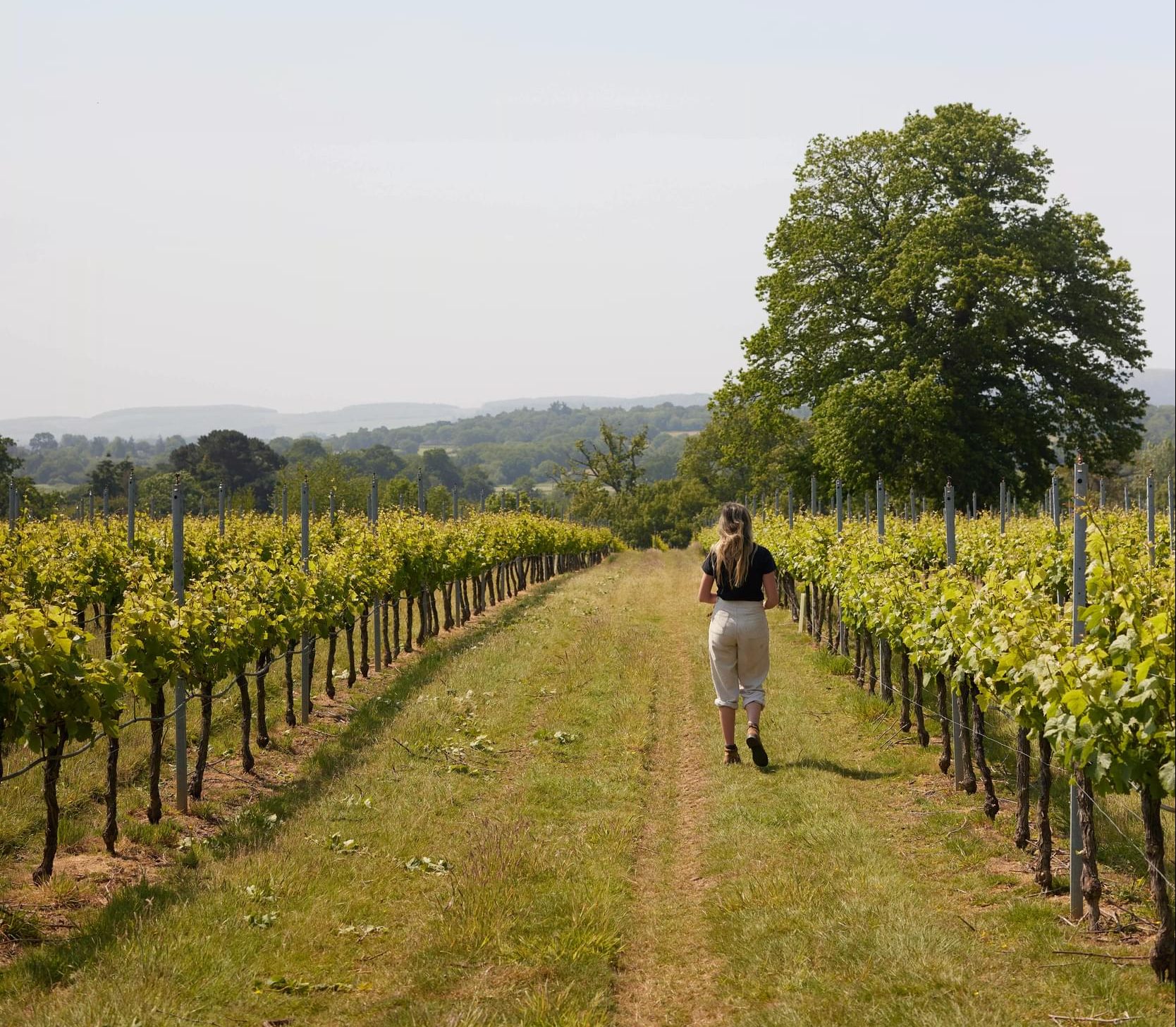 Wine People: Adderley Pelly, Stopham Vineyard 
Sussex Modern Stories | 5 minutes read
Adderley Pelly, Vineyard Manager at Stopham Estate near Pulborough, gives us a peek into her daily routines and the rhythms of the wine year.
Photography: Ed Schofield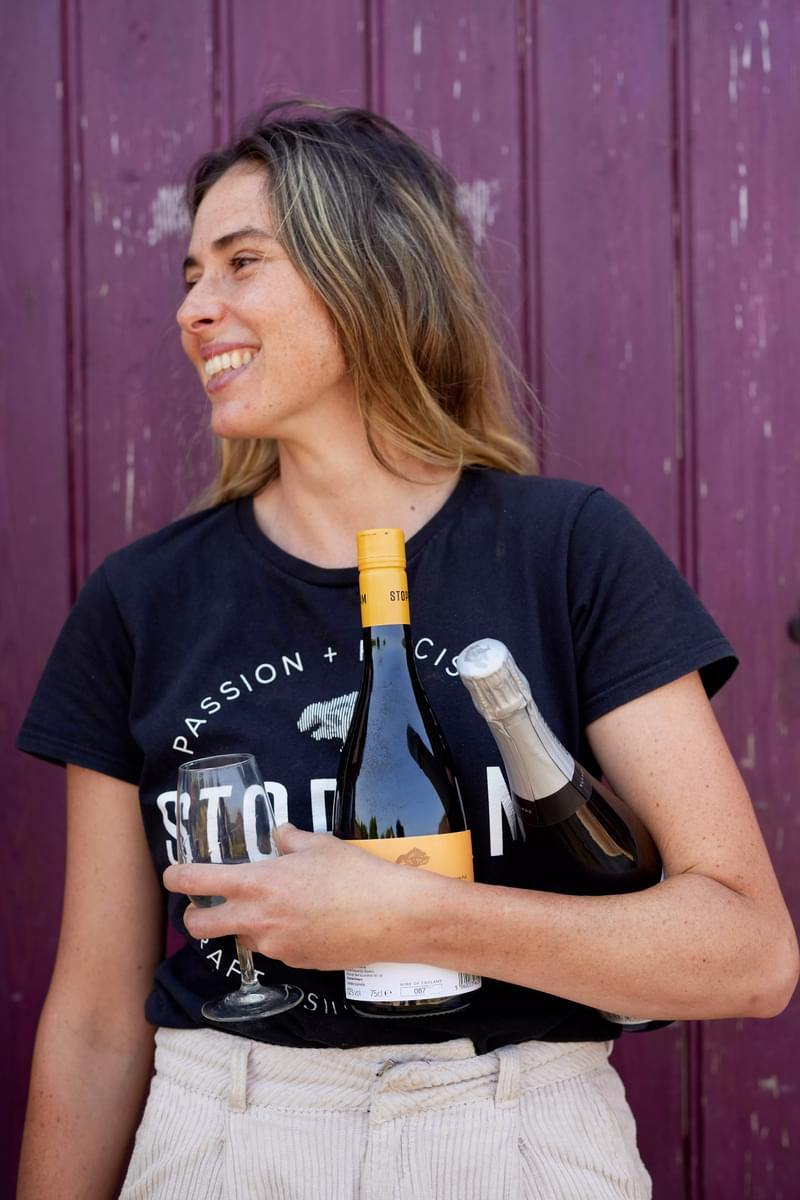 What does a typical day as a Vineyard Manager at Stopham involve?
My day always starts off with a banging cup of coffee! I discuss the week ahead with colleagues. Generally, throughout the summer, I am jumping in the tractor for various tasks like mowing and trimming. Walking up and down the rows and getting really close in the canopy checking for any anomalies like disease and damage is a must as a manager, as it helps prevent any further risk to the vineyard.
Have you seen any changes in Sussex's wine industry and Stopham's visitors in the last few years?
Oh yes! English wine has boomed not only in size but also in taste! Especially the English Sparkling—I thoroughly enjoy it. Honestly, I am so glad it's called English Sparkling because it is defining its own brand and receiving numerous accolades. That's what we want as a homegrown industry. We always have a fair mix of customers; our weekend vineyard tours are especially popular. There was an obvious lull in visitors during Covid 19, but since lockdown was lifted we have received a massive influx, as people were keen to get out and see what was on their doorsteps.
What's your proudest achievement in the wine world?
My biggest achievement is starting off as an apprentice in 2017 and ending up as the Vineyard Manger in less than four years. As I am a visual learner I have gained most of my knowledge on the job, and quite a few trials to get here! However, my boss has supported me throughout my development and given me the confidence I have today.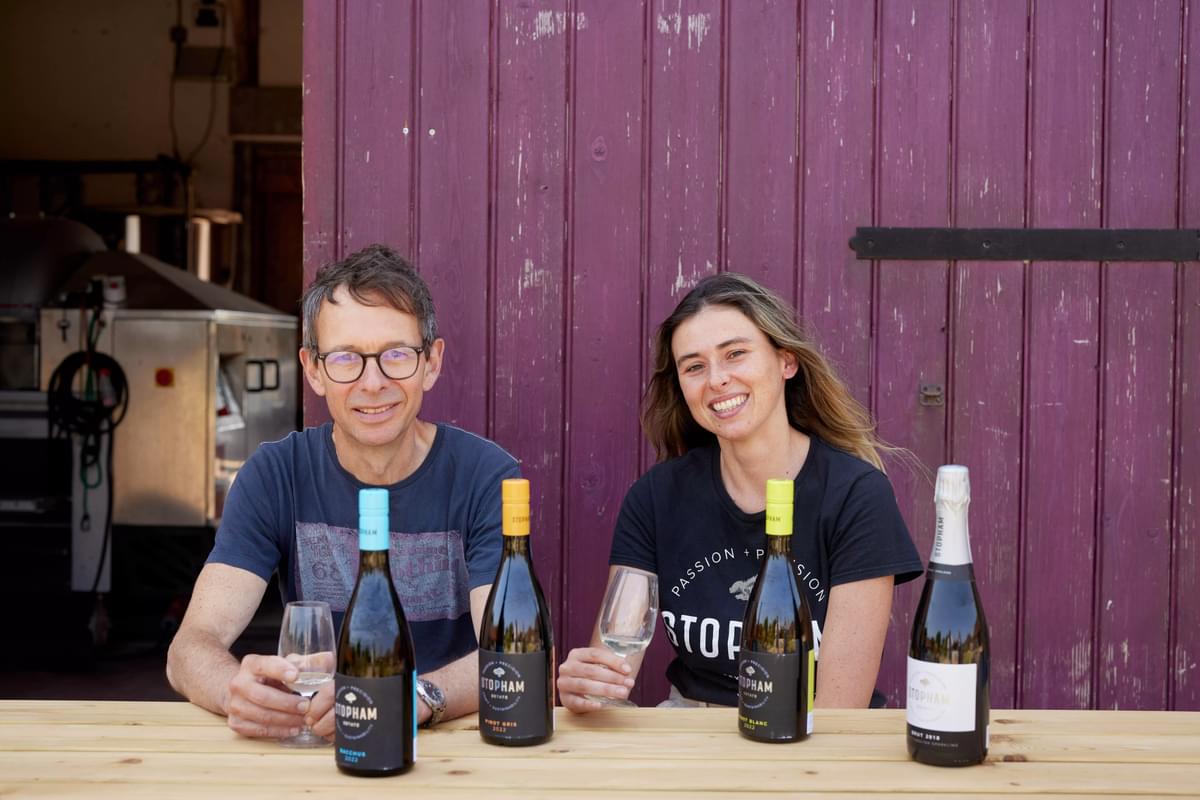 What characterises Sussex wine for you?
The distinct flavours you have in certain varieties. Like the Bacchus in particular, which has a lovely bouquet of elderflower—which does define England nicely for its lovely floral sense and herby notes.
What's the best time of year to be in the vineyard?
Definitely the summer for me! I love the heat from the sun and all that it brings with it. Like the early mornings, tractor driving til late in the afternoon, the heat spells when you are walking in between the rows, and the stress of trying to get everything down in a short amount of time… you're probably getting the hint that I like to work under pressure, or I'm just a little off balance! I also enjoy working Saturdays doing vineyard tours, where I can actually dress nicely and look more presentable than my usual day-to-day attire covered in dirt and oil.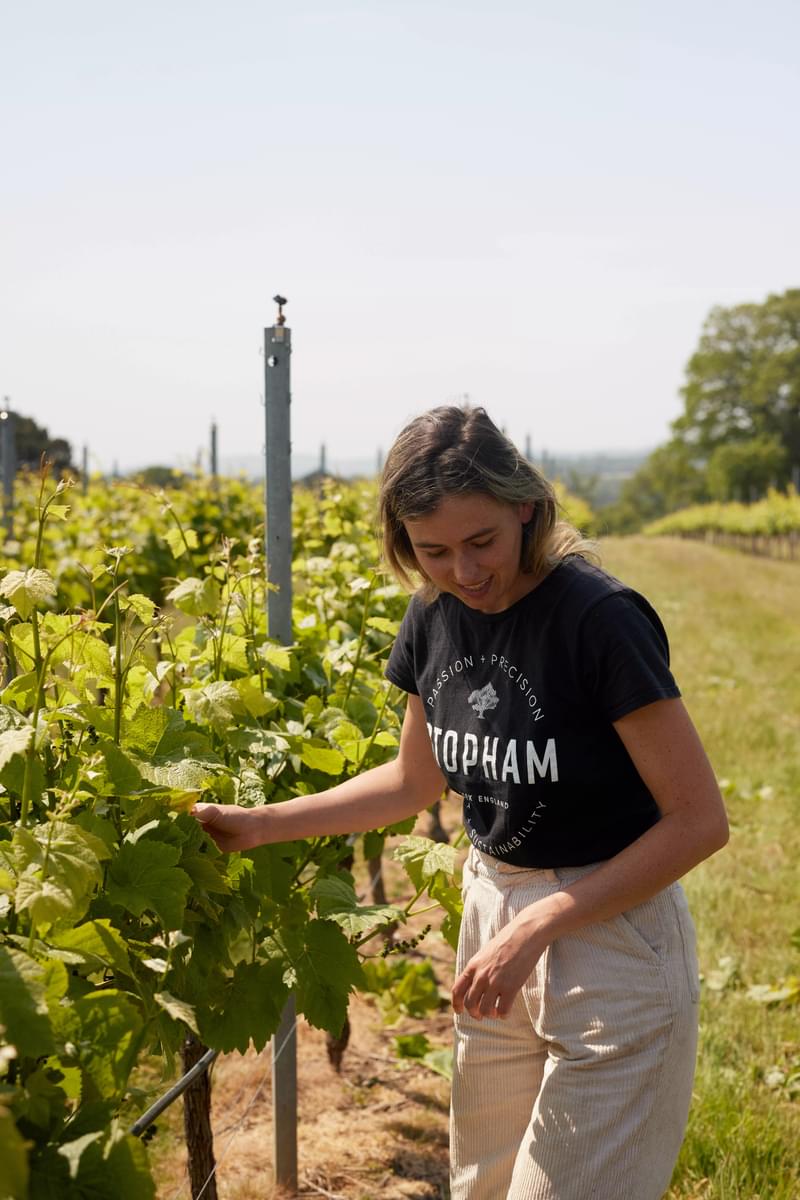 Other than Stopham Estate, what are some of your favourite Sussex places to hang out?
I live near Goodwood so I really enjoy watching the fast cars and horse racing. I love the spectacles and being in the moment of all. Also, it's a great reason to dress up! I have recently just inherited a seven-month-old Cocker Spaniel, which has increased my walking load to quite a bit! Stretching out through the South Downs, I particularly love exploring the woods and wild meadows.
Stopham Vineyard offers vineyard, winery and wine tasting tours with the winemaker on Saturdays at 11am or 2pm between April and September.