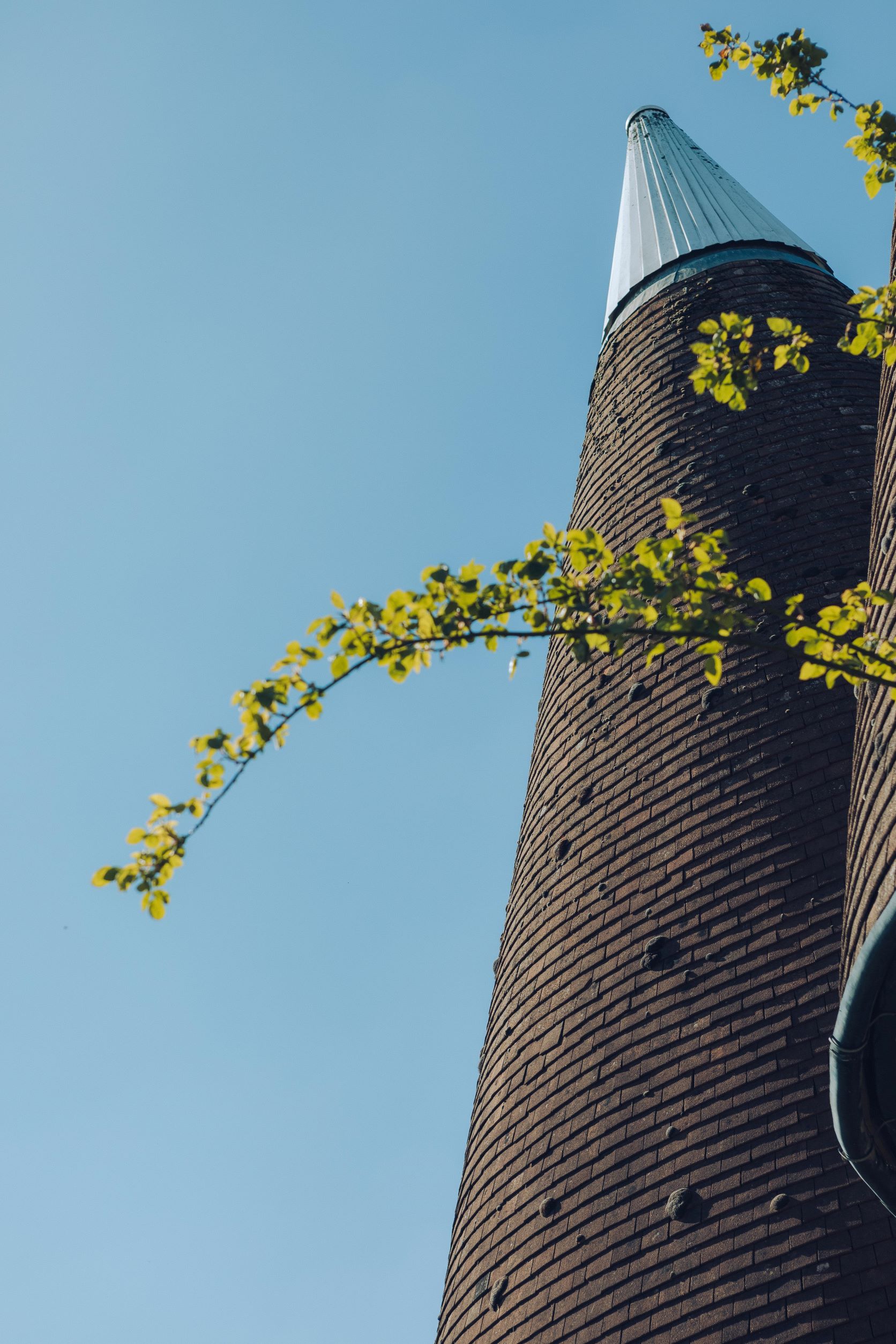 From Brazil to Sussex: "They took one look at me and said 'You won't last a week.'"
Sussex Modern Stories | 4 minutes read
Wine People: America and Nick Brewer, Oastbrook Estate
Ater a life of travel, first generation winemakers Nick and America Brewer planted their first vines in Sussex in 2018. Today, Oastbrook Estate is a leading producer of award-winning English wine. We meet the pair at their enchanting vineyard on the banks of the Rother to find out more.
Words: Kerry Spencer
Photos: Ed Schofield & Daniel Alford
Wandering the silent path to the estate's winery and tasting room, America and Nick's enviable oast house comes into view. The couple — America, a Brazil native and Nick from Kent — has lived here since 2013 with their daughter Gabby.
The vineyard's stillness is quickly broken as the growl and chug of a silver-grey Land Rover swings around the bend behind me. "Get in," America says, in her joyful Portuguese lilt from the driver's seat. The family's golden retriever, Lora, bounces alongside the car. "Come on, let me take you to the Hobbit House."
I'm instantly drawn to America, whose personality is far larger-than-life. Her cascade of silky black hair and crimson-red lipstick punctuate the muted bottle-green hues of the estate.
We drive the short distance to the Hobbit House: an extraordinary, dopamine-sparking hideaway facing the vines. America reveals this land was previously owned by Guinness. "They used it for farming and drying hops. Most of the local population would have worked for Guinness at one point," she says.
"Bodiam Castle is just over there. From here, you can kayak on the River Rother to the castle. It's really beautiful," America says, waving her hand in a southerly direction.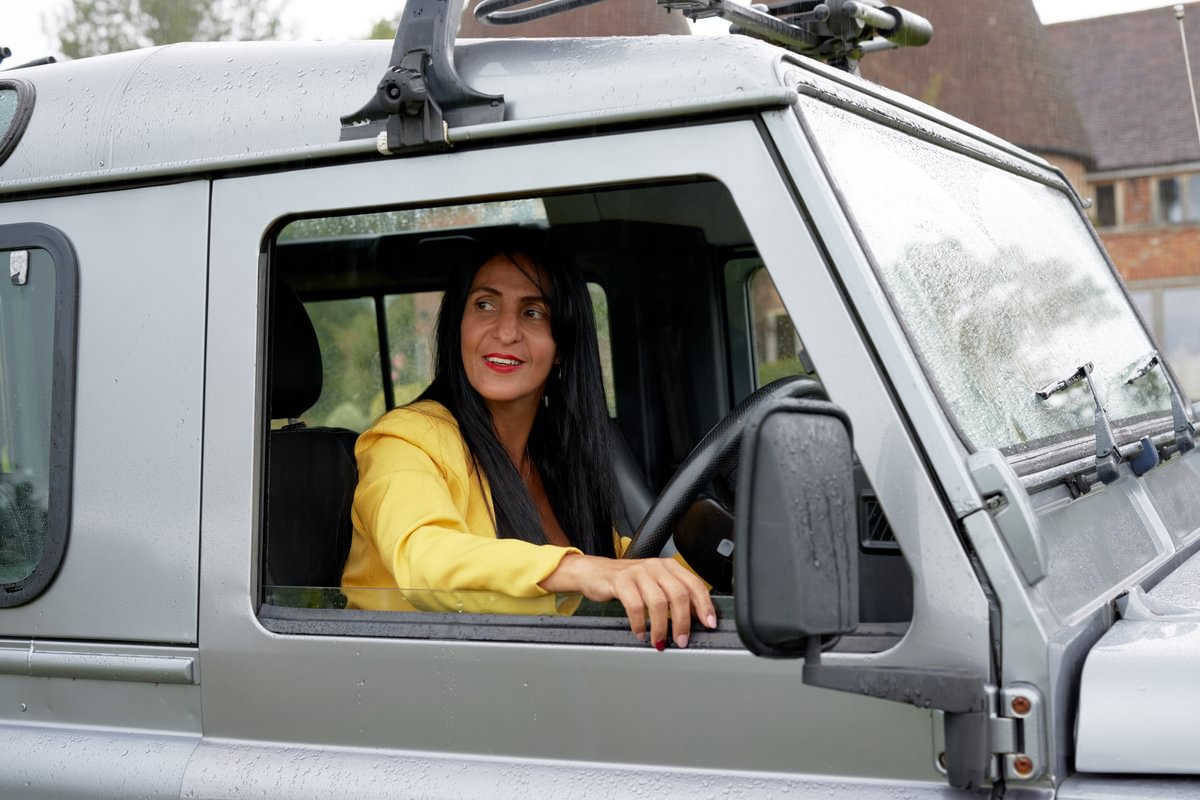 "They took one look at me, dressed in a suit, with heels and makeup on, and said to me, 'You won't last a week.'"
America moved to London in April 2002 following 13 years of working for an insurance bank in Brazil. "I wanted to explore the world and meet people, so I resigned so I could go off to England.
"When I came to London, I thought I knew everything about England. But I knew nothing. I even had to learn the language, as I'd learned English the American way."
America, whose birthday falls on the fourth of July, first moved to Chiswick, west London, where she took on multiple jobs—including running a restaurant and in a money transfer centre. After meeting Nick in 2004 while working on New Burlington Lane in central London, the couple welcomed their daughter Gabby in 2006.
Six days after Gabby was born, the family moved to Geneva for Nick's work before moving to Hong Kong a short time later. "We travelled so much while we were in Hong Kong. China, Bhutan, Bangkok, India, all over," America says.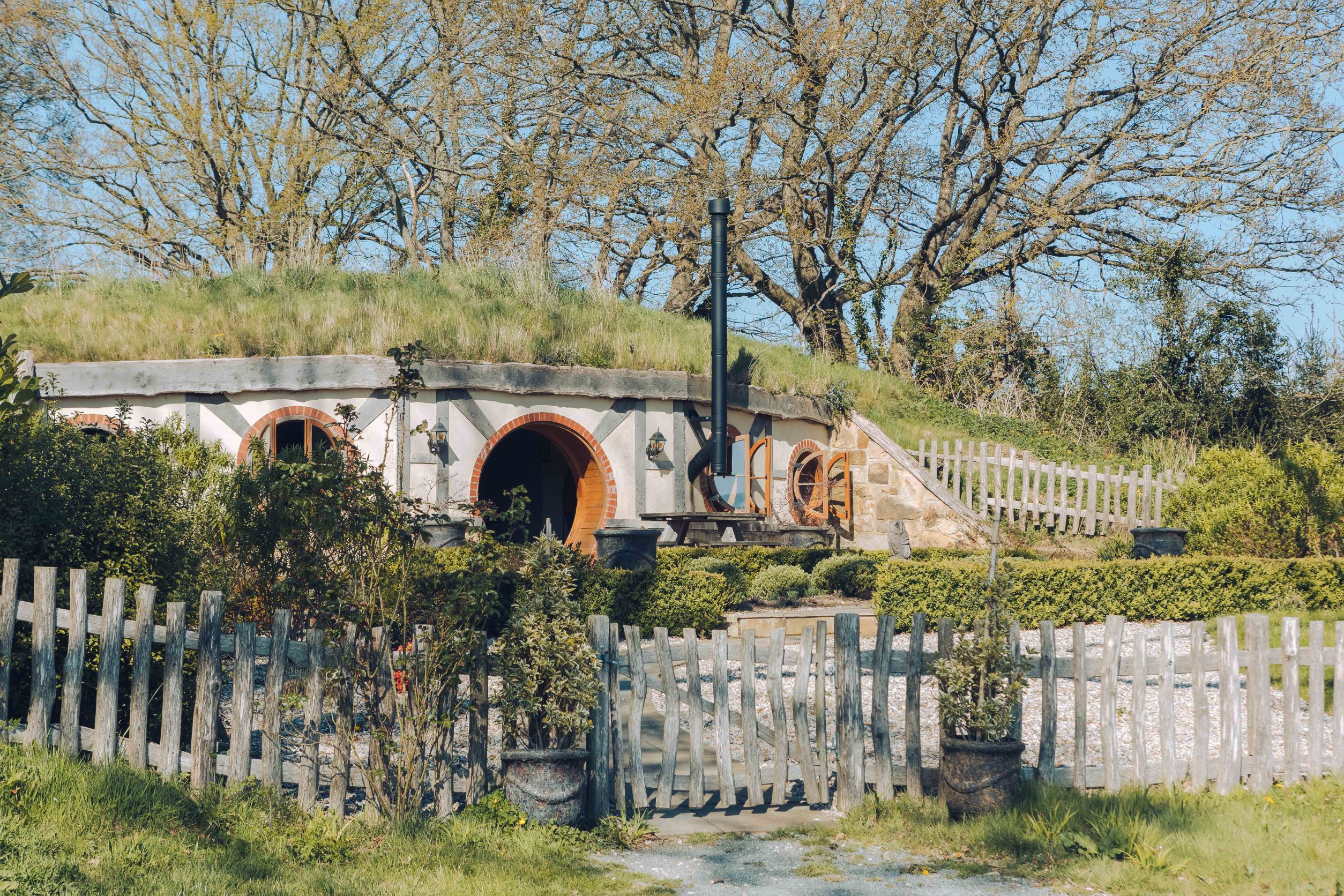 The family spent over seven years living in Hong Kong before returning home in 2013 to raise Gabby among nature in leafy England. When America and Nick bought the oast house there was nothing else around it. The land had been worked hard and the soil needed a break from intensive farming.
As first-generation winemakers, America and Nick built the entire estate up themselves. But first they needed to let the land heal. "None of this was here when we arrived, and we didn't know what we were going to do with the land. We knew we needed to let it recover, though," says America.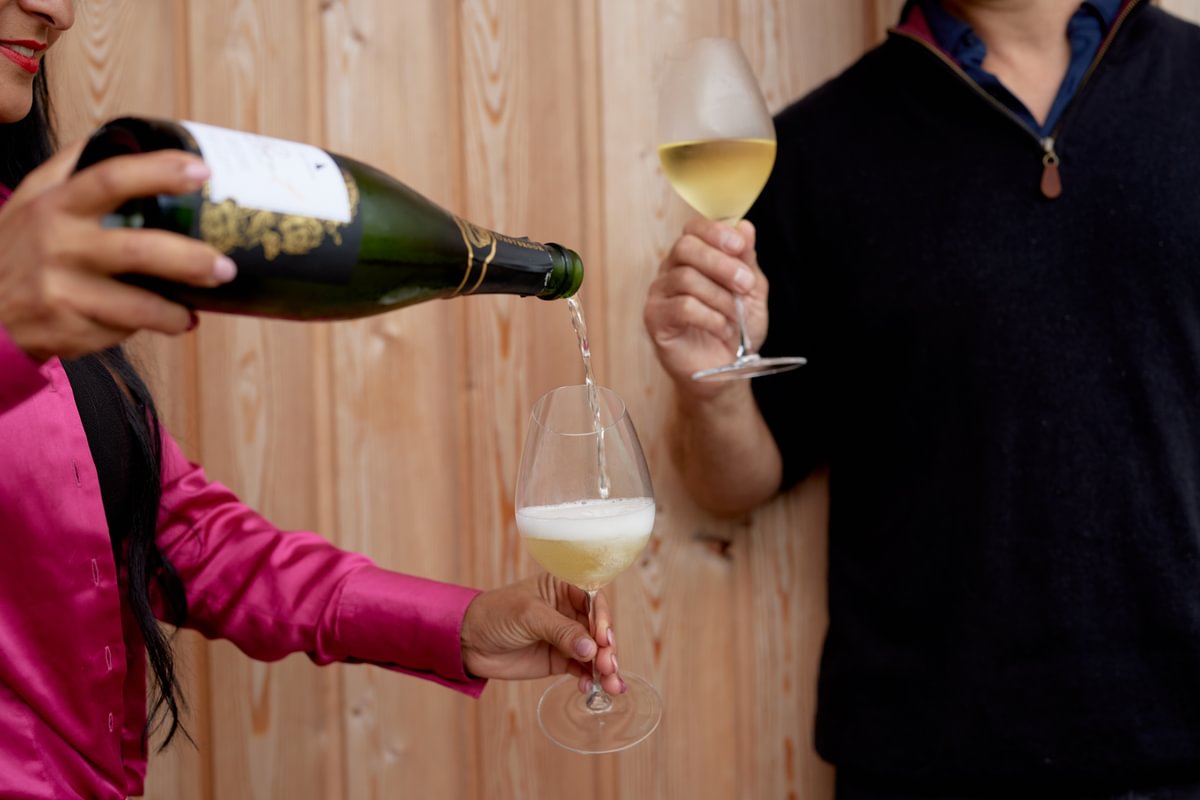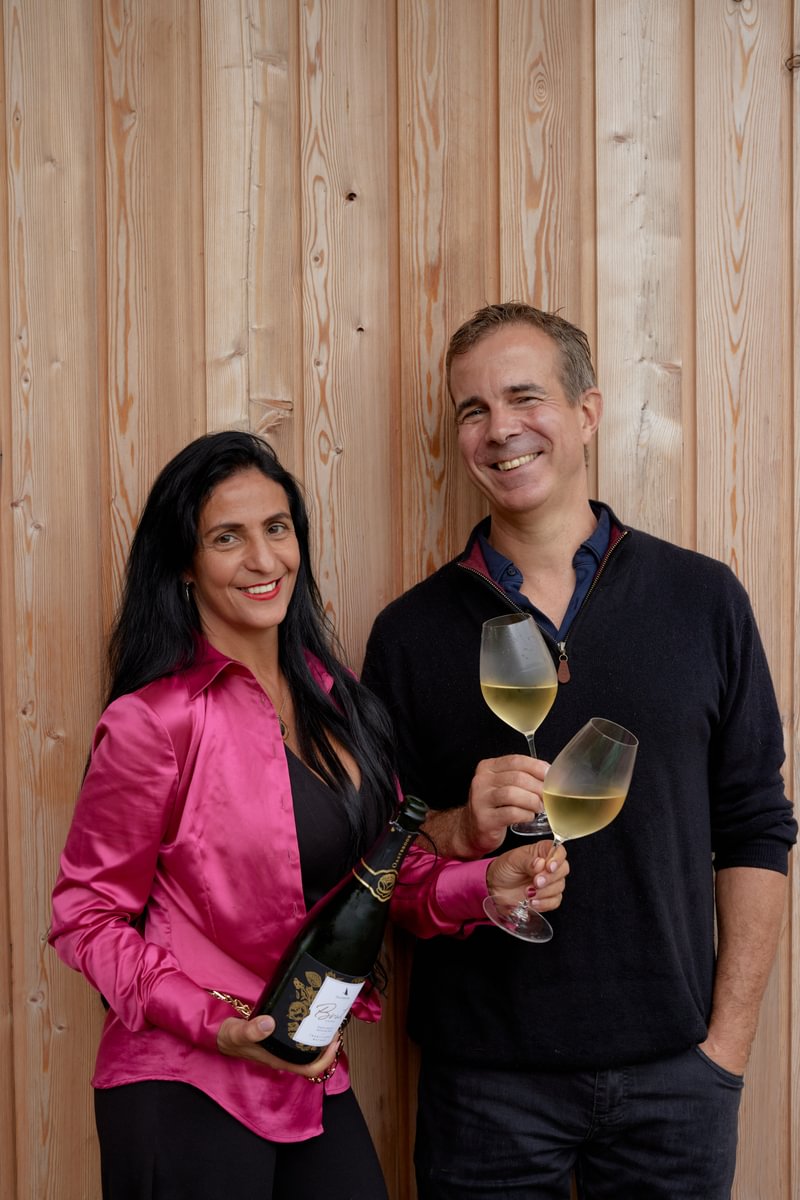 While the land was given time to restore, America undertook a new career path after discovering a neighbouring vineyard. When America sets her mind to something, she is a colossal force of nature.
"I had already grown a vine at the house, so I thought: that's it, we'll grow vines. I went to see the neighbour, the one with the vineyard, and asked for a job. They took one look at me, dressed in a suit, with heels and makeup on, and said to me, 'You won't last a week.'"
America continues: "I told them I'd be back every day if they didn't give me a job. So I went back the next day in overalls. I even offered to work for free. The neighbour told me if I really want to work on a vineyard, that I should go and study at Plumpton College. At this time, we'd just come back from Hong Kong and I had no idea what Plumpton College was."
A week later, America was enrolled on the prestigious Viticulture & Oenology course at the college. While still studying, and with the soil regenerated, America and Nick set about planting their own vine rows in 2018. Nick had left his own role and taken the time to learn the art of winemaking. A natural at sciences and with an innate love of the land, it came with ease.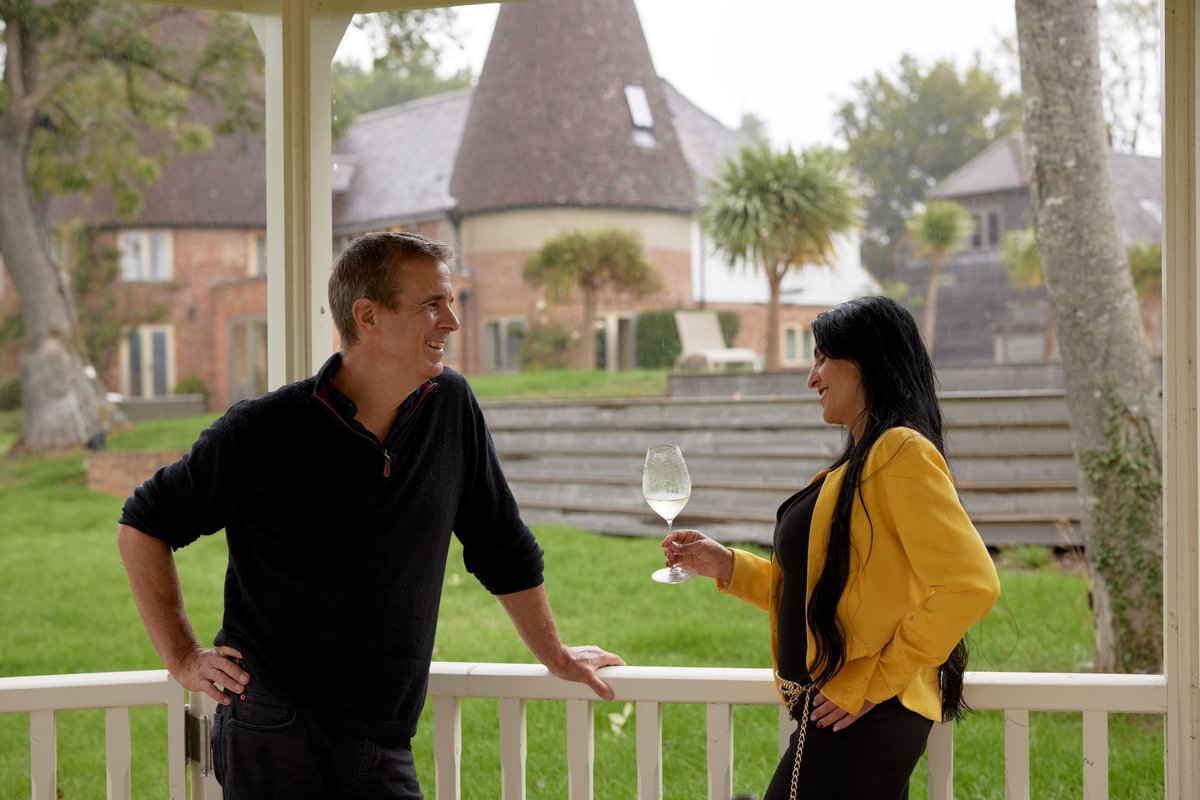 America and Nick are producing Sussex wines free of constraints in a young, experimental stage of winemaking. Nick explains: "We're not held hostage to a rule book [in the UK]. We're not in a position where we're subject to archaic rules on how we make our wines. For us, as winemakers in England, it is really exciting."
The estate produces still white and sparkling wines with limited intervention. An elegant, rich and aromatic Chardonnay is among the varieties. "There is something about this soil in the Rother Valley that's very special. What we've been really surprised about is the expression of grapes, especially the Chardonnay.
"I'm on a mission to change the negative perception of Chardonnay, which comes from the over-oaked, mass-market Chardonnays in the nineties," Nick says.
America, a natural entrepreneur, is keen to diversify the estate further, adding more accommodation. There's a second, larger Hobbit House on the way in 2023 and a glamping site during summer. She also plans to develop a line of spa products using Oastbrook's delicious bounty of rose petals, grapes and honey from the estate's bees.
America says: "Wherever I am, I always make things. I started to make chocolates. Then I made underwear to pay for my uni. I've made wedding dresses and wedding cakes and now I make wine. Oh, and did I tell you I'm also a beekeeper," she beams.
As America drives me back through the estate, pointing out the beehive, we stop to pick a glorious plump and juicy grape, just before the vines are harvested.
"See these?" she asks. "It all starts with the grapes."
Oastbrook Estate is open for tours, tastings, dinners and overnight stays. Visit their website to find out more.