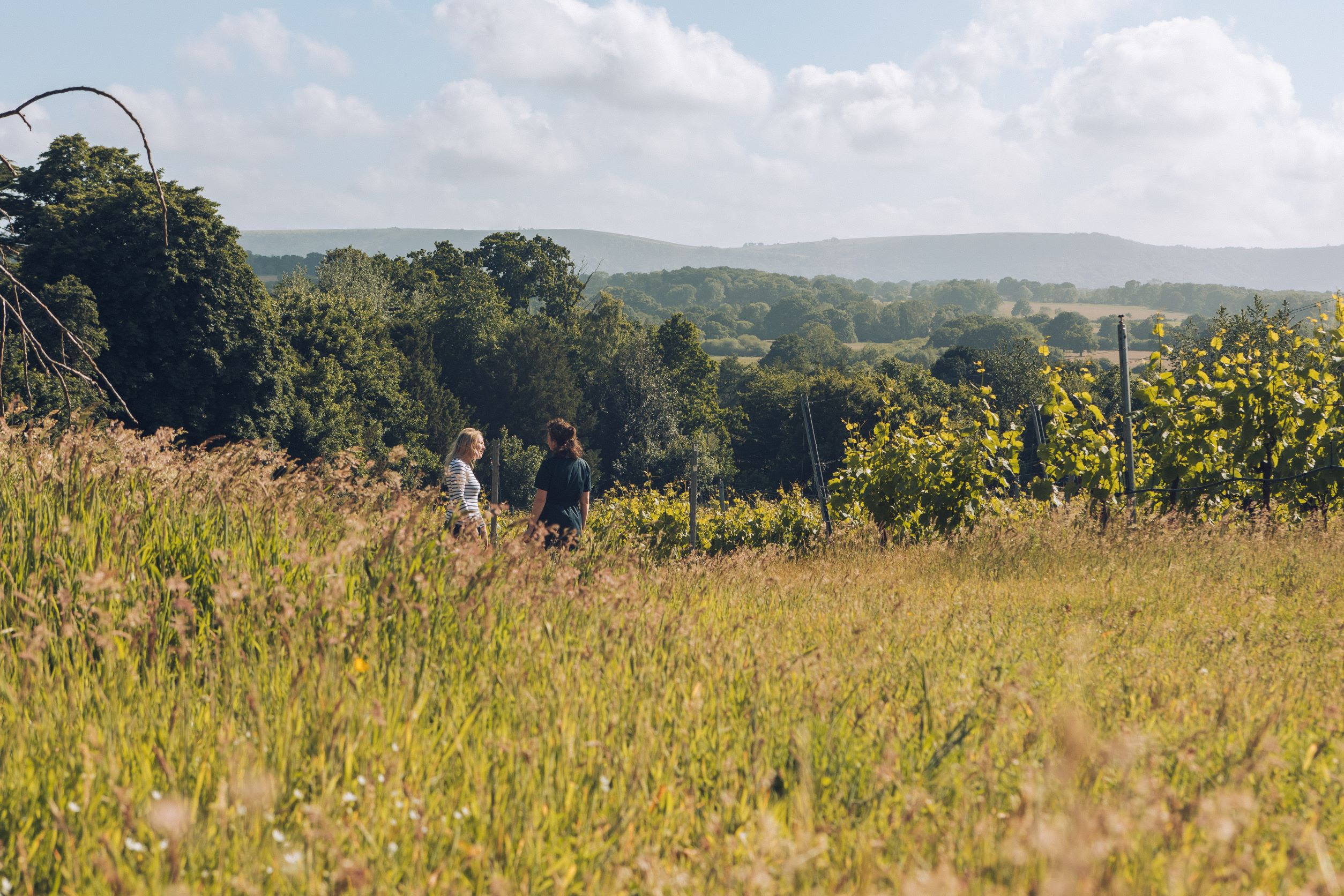 How to create a more sustainable vineyard
Sussex Modern Stories | 3 minutes read
Winemaker Tom Bartlett of Stopham Estate shares the many steps his beautiful Sussex vineyard is taking to becoming carbon neutral in the next few years.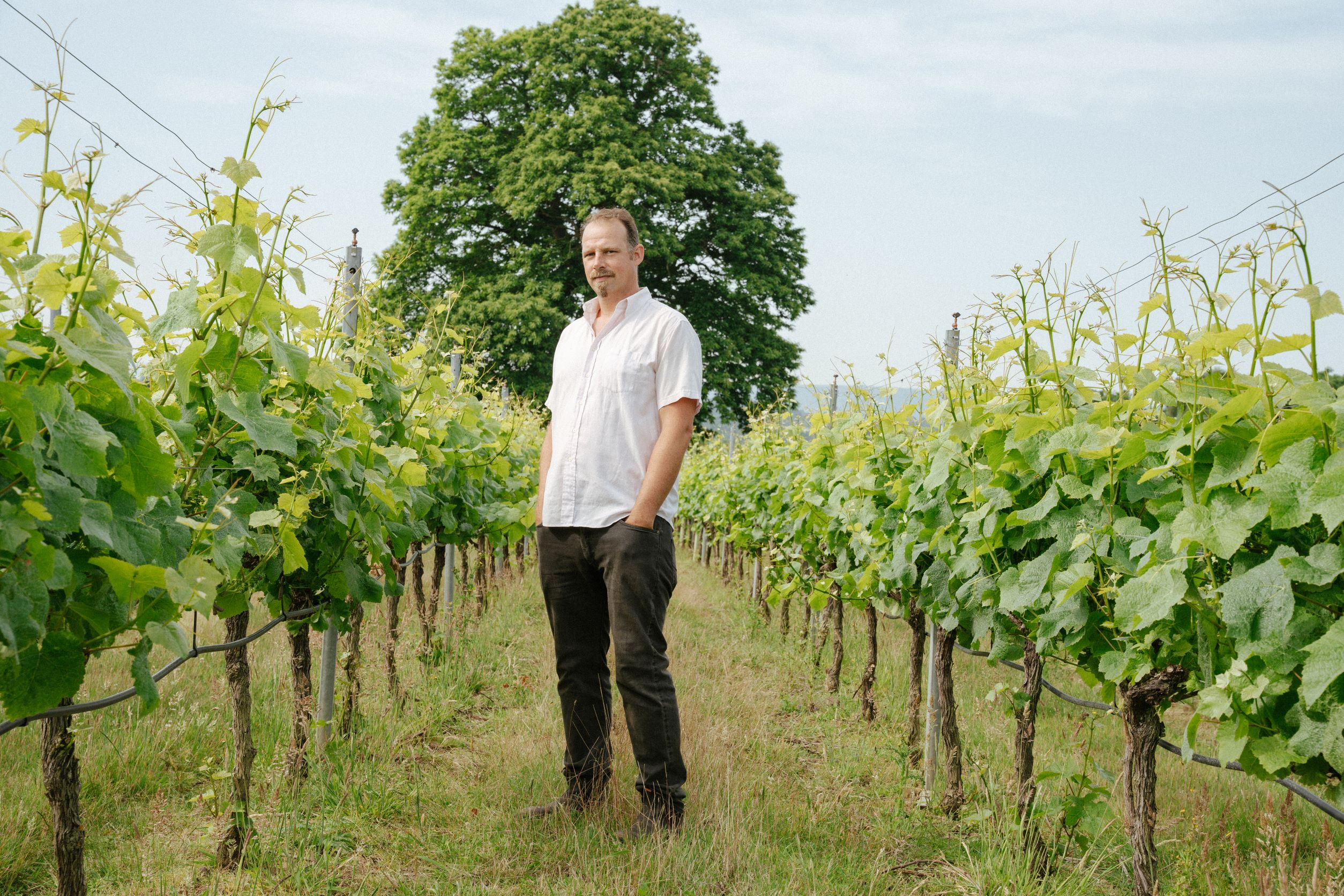 Stopham Vineyard is a 15 acre estate located in the beautiful South Downs National Park near Pulborough in West Sussex. We are specialists in crafting aromatic still white wines from Pinot Gris, Pinot Blanc and Bacchus, and classic method sparkling wines from Chardonnay and Pinot Noir. 
Our vineyard was planted in 2007 by our head winemaker, Simon Woodhead who found the perfect site at Stopham for the varieties we grow. Our 21,000 vines sit on south facing slopes in free draining sandy soil at a low altitude.
We pride ourselves on our sustainable approach to winemaking and grape growing. Sustainability is important to our business and our customers and has always been a key component for our brand identity and values: passion, precision, craft and sustainability. 
Our vineyard lies within the South Downs National Park on an old dairy farm and our winery is housed in a grade II listed Victorian barn which was part of a group of outbuildings on the farm. Because of our historic location we have to be considerate of our environment and promote a natural ecosystem.
Stopham Vineyard is part of the Wines of Great Britain Sustainability scheme where we are audited by an external company, monitoring our vineyard and winery practices to ensure we are meeting our targets as a sustainable producer in viticulture.
Towards carbon neutrality
We are moving towards becoming a carbon neutral producer within the next few years. We will do this by managing our inputs more efficiently and improving vineyard and winery practices. Remaining carbon costs will then be offset against CO2 sequestering. One hectare of grapevines sequesters approximately three tonnes of CO2 per year, therefore six hectares can sequester 18 tonnes of CO2 per year.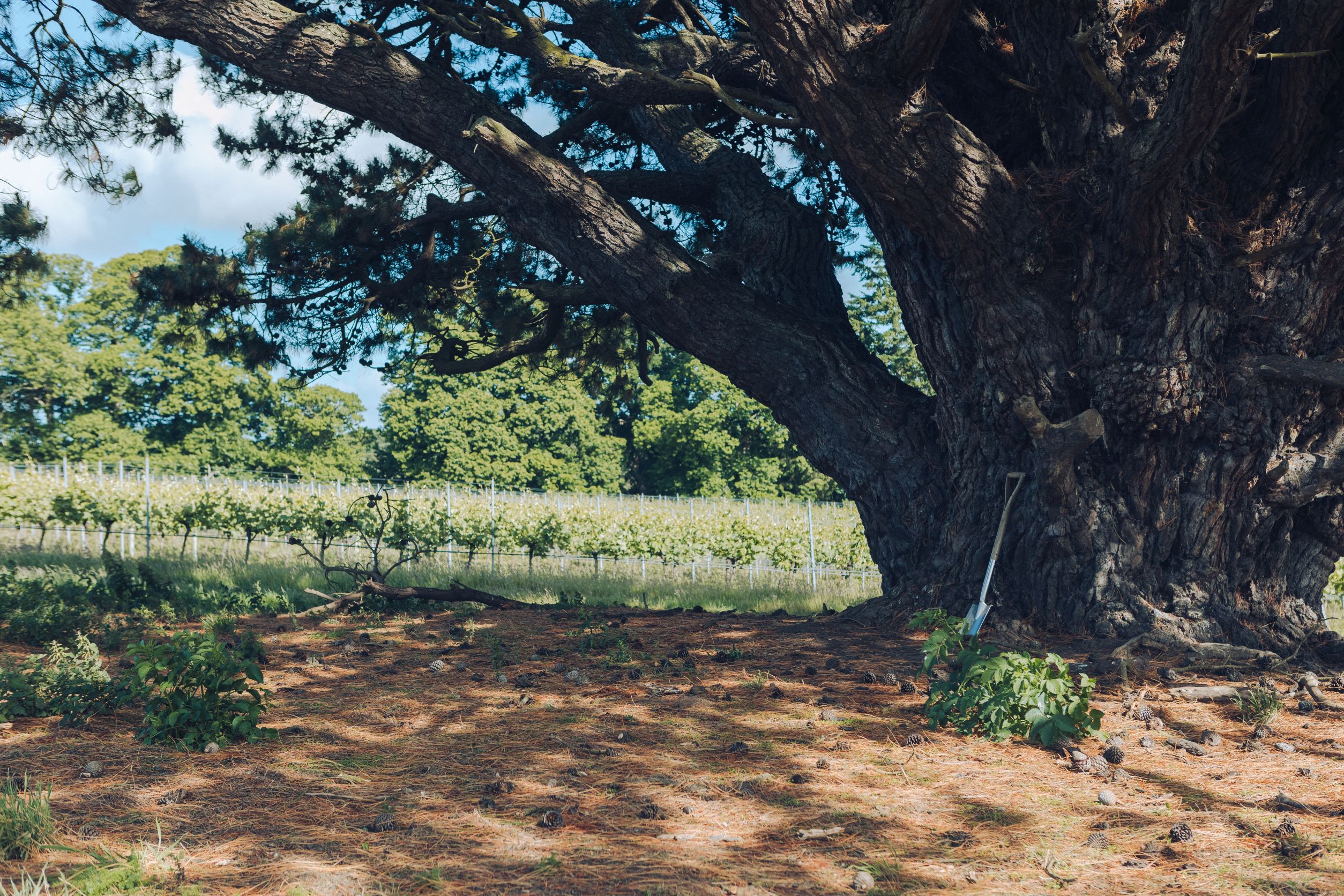 As part of our drive towards sustainability we have taken the following steps to improve our vineyard and winery practices and minimise our impact on the environment.
In the vineyard
Encourage healthy soil
Improving soil management for soil health. Planted on sandstone we have worked to improve the organic matter of the soil to increase the nutrient holding capacity, buffer the low pH and promote biodiversity. To do this we have to spread manure from local cattle herds, we mulch the vine prunings and return them to the vineyard floor. We compost the winery waste i.e. pomace, stalks and lees for returning to the vineyard.
Cut out cultivation
By not cultivating the soil we allow continued development of soil structure, this in turn improves soil health further by not disrupting the habits of microbes, plants, invertebrates, and vertebrates. 
Allow natural fauna to grow
Following cultivation prior to initial planting we have allowed the natural fauna to re-establish in the vineyard allowing dozens of species to take root. This diversity of ground cover provides varied habits for animal life as well as protecting the top soil from excessive heat or rainfall as the plants are well adapted to their environment.
Reduce herbicide 
Following planting, herbicides were used undervine to minimise competition. As the vineyard has matured we have reduced herbicide usage and are looking to eliminate it completely with the introduction of an undervine mower.
Manage pests
We use an integrated pest management strategy to maximise the monitoring and physical approaches we can take to disease control. This includes continual monitoring for pests and disease by trapping and visual inspection, monitoring weather patterns and disease pressure to guide our fungicide applications and canopy management practices to reduce disease risk.
Promote biodiversity
Several areas (approximately ½ ha) have been left unmown and undisturbed at the vineyard to promote biodiversity and provide wildlife habits.
Plant trees 
At the establishment of the vineyard, 400 native trees were planted along the deer fence to create a traditional hedgerow providing a habitat at the vineyard and complementing the arboretum of native and international trees that surround the vineyard.
Protect against frost
Many of the costs and inputs associated with the management of the vineyard are fixed from year to year, including most labour, fuel, fertilisers and pesticides regardless of the yield. Increasing yield for the same fixed inputs will lower our input per ton. Having identified frost as the primary constraint on yield at our site, we have installed a new frost protection system that will irrigate the vineyard under frost conditions and keep the temperature of the vine buds and shoots at 0°C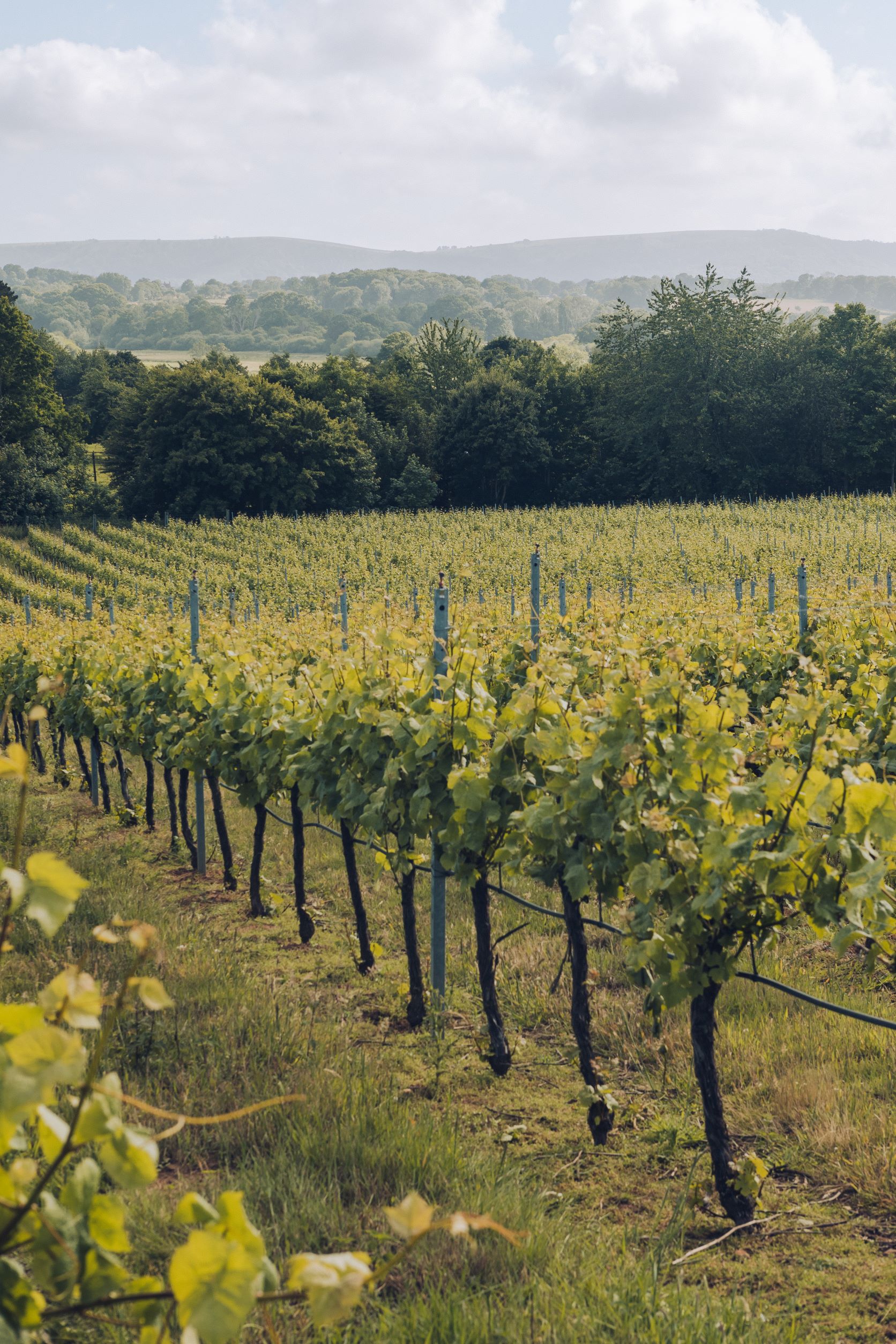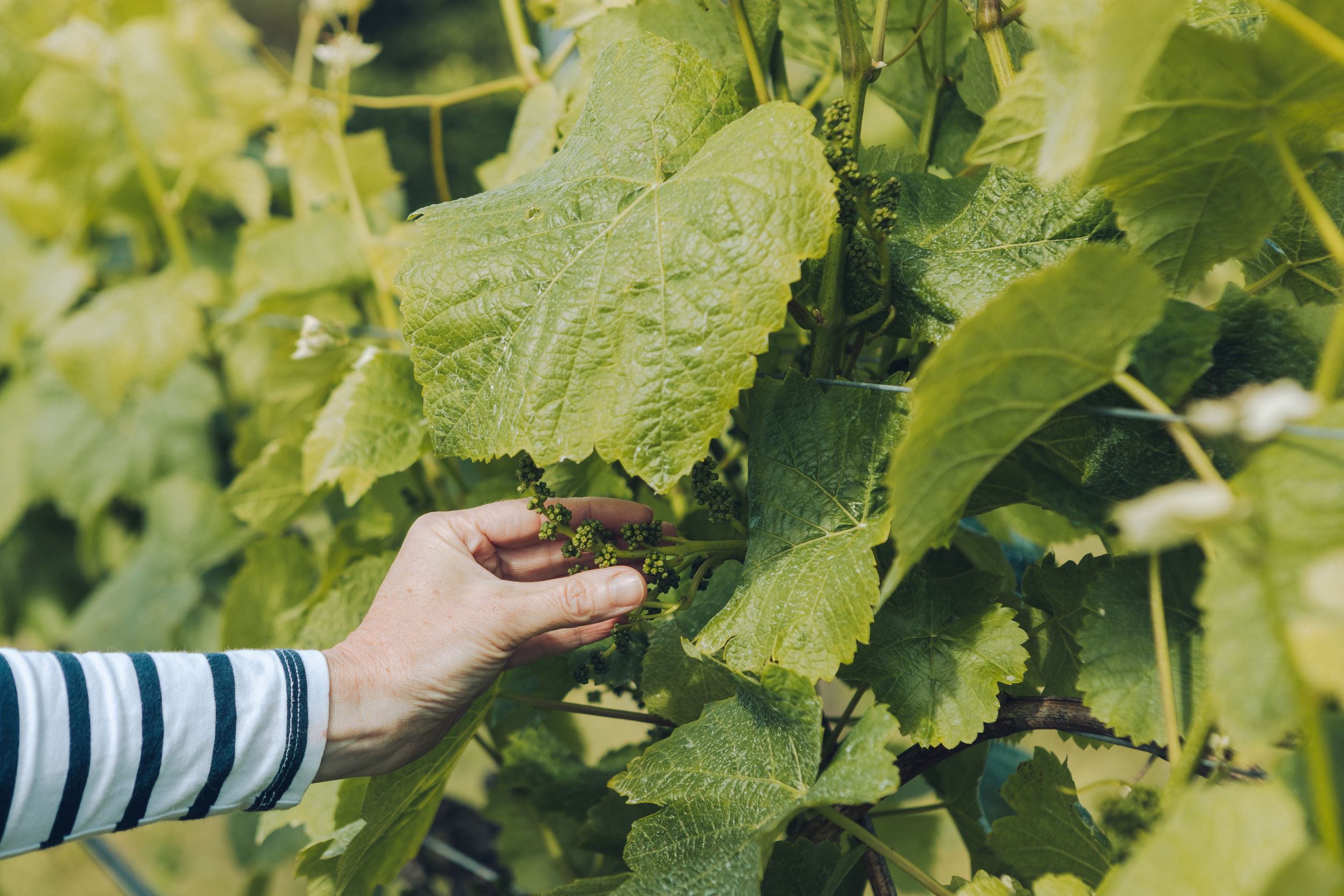 In the winery
Make use of existing structures
Our winery is housed in an existing building, a Grade II listed barn dating from the 19th Century
Use water sparingly
We use our water efficiently. For example, we clean and sanitise the tanks with the smallest volume of water that we can and reuse the sanitisation water across multiple tanks from tank cleaning and for doing so we use a pressure hose and steamer which is more efficient
Practice energy efficiency
We minimise our use of electricity. Chilling our fermentation tanks is where we use most of our energy. Our refrigeration system comes on as required to maintain the right temperature for a constant, gentle rate of fermentation which can last up to 6 weeks. We supply customers purely on the domestic market and sales are concentrated in the South East. This makes choosing Stopham wine a more conscious choice, with less carbon footprint than buying wines that have been shipped around the world.
Recycle, recycle, recycle
We recycle all our organic waste (e.g. grape skins, stems and vine prunings) on site and fertiliser and fungicide containers are sent to an approved waste contractor. 
Be accountable
Our winery is also part of Sustainable Wines of GB scheme and we are audited to meet their objectives.
We are passionate about protecting our environment whilst maximising the quality of our grapes. Any investment we receive goes back into the vineyard and towards achieving our sustainability goals.
Stopham Vineyard is open for tours every Saturday between April and September, with tours running at 11am and 2pm. Find out more via their website.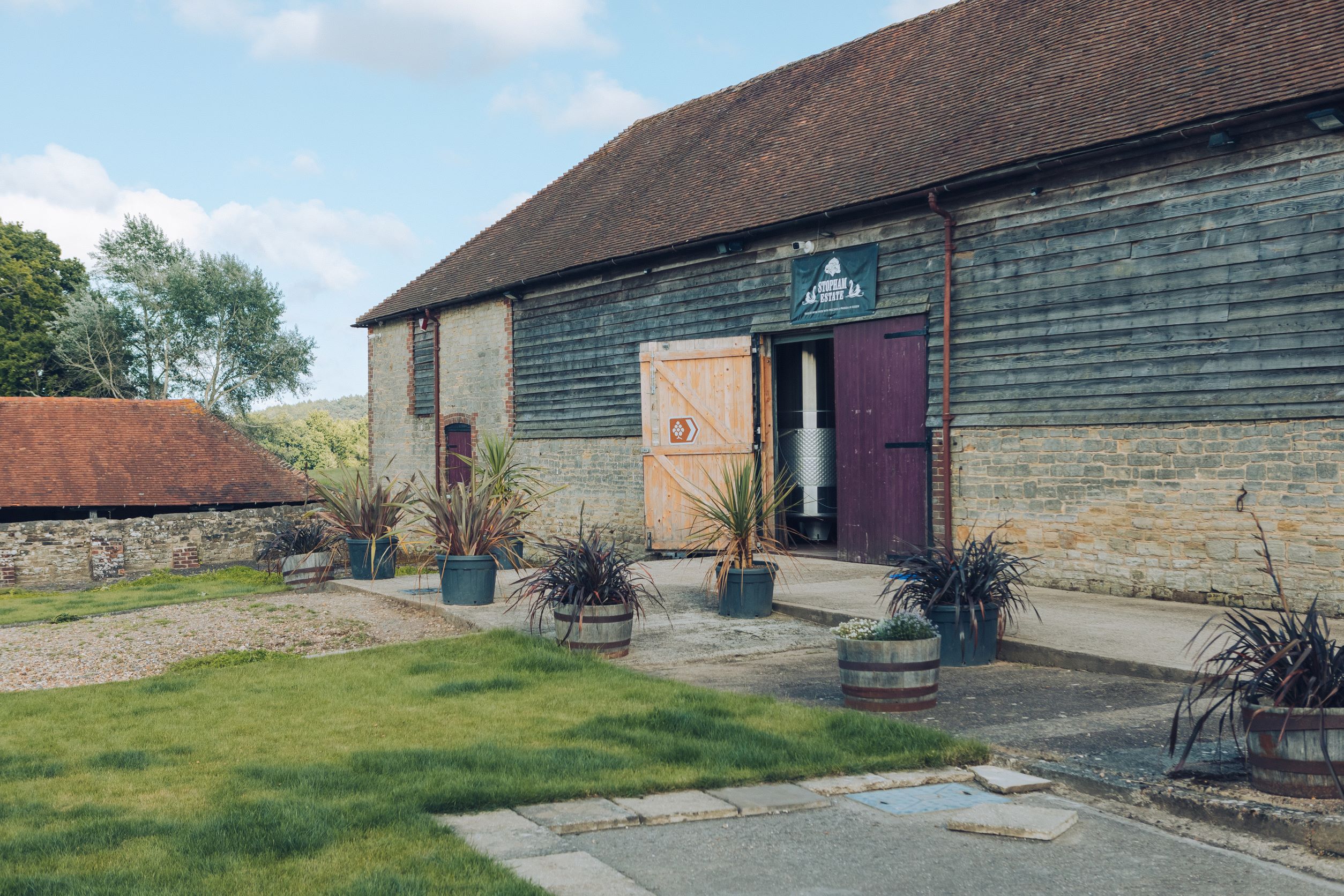 Tom Bartlett is a winemaker at Stopham Vineyard. He studied Viticulture at Plumpton Agricultural College, graduating in 2012. Tom has also done vintages in California and New Zealand.
Discover more wine estates and vineyards in Sussex.