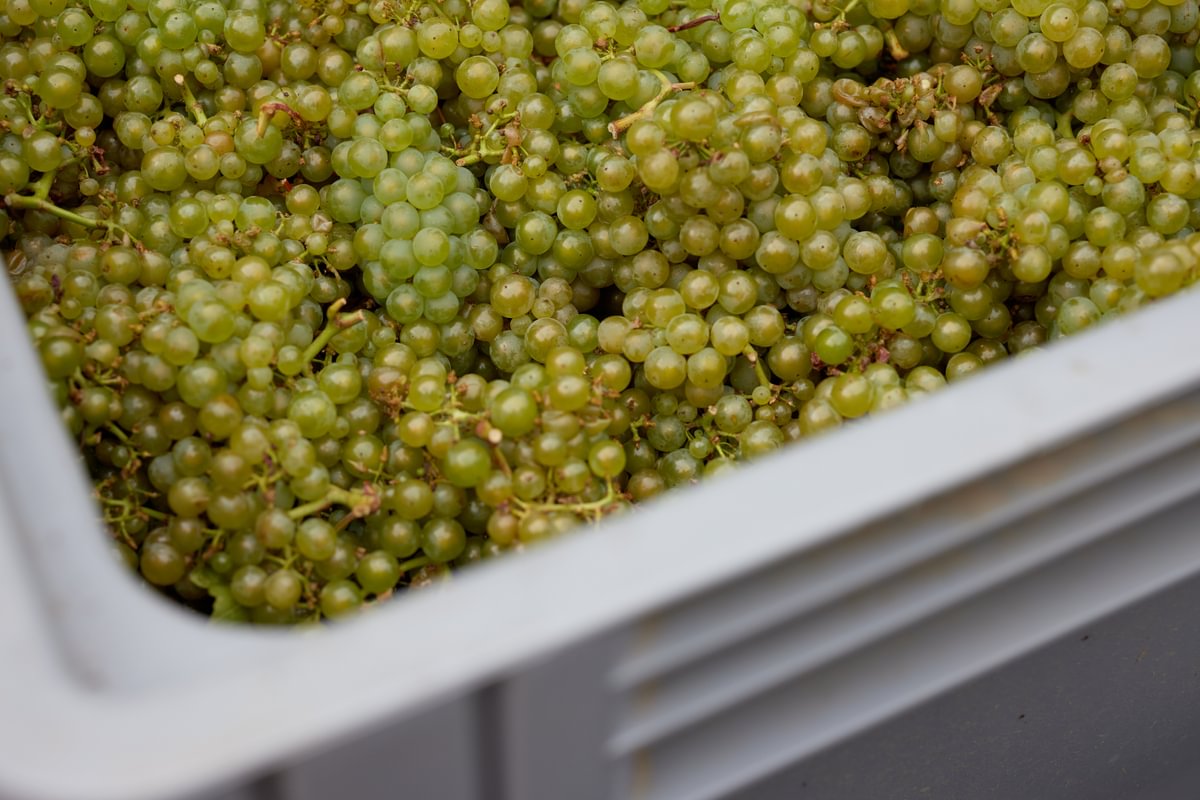 "I couldn't believe a place like this existed in England": Ridgeview's Mardi Roberts
Sussex Modern Stories | 5 minutes read
Wine People: Mardi Roberts, Ridgeview Estate
Framed by the undulating hills of South Downs National Park in pastoral Ditchling Common, Ridgeview Estate is a Sussex vintner of world-beating sparkling wines. We meet Mardi Roberts, part of the estate's second generation of family winemakers, who moved to Sussex from Australia in 2000.
Words: Kerry Spencer
Photography: Ed Schofield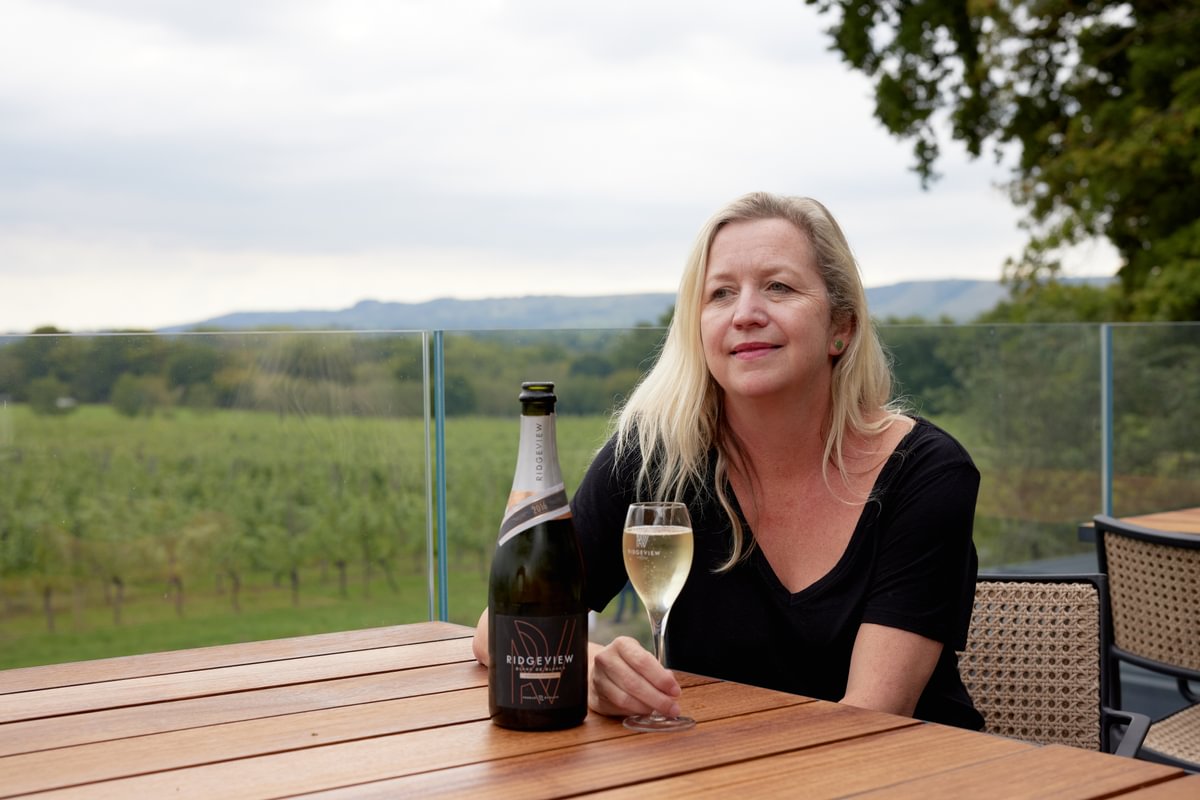 Ridgeview was set up in 1995 by husband-and-wife team Mike and Chris Roberts. Back then, if you'd have uttered the words 'English wine' to a French or Australian winemaker, they'd have choked on their Cabernet Sauvignon.
Almost three decades on, and Mardi Roberts is part of the estate's second-generation of family winemakers, producing around 500,000 bottles of sparkling wine each year. The estate's Fitzrovia Rosé was even served to then-US President Barack Obama by the late Queen Elizabeth II at a Buckingham Palace state banquet.
"What I love about making English wine is changing people's perceptions about it. When we first sold Ridgeview wines, we had to hide the fact that it was English. Now, 27 years later, the fact that the wines are made in England is our biggest USP," Mardi says, in a soft antipodean intonation.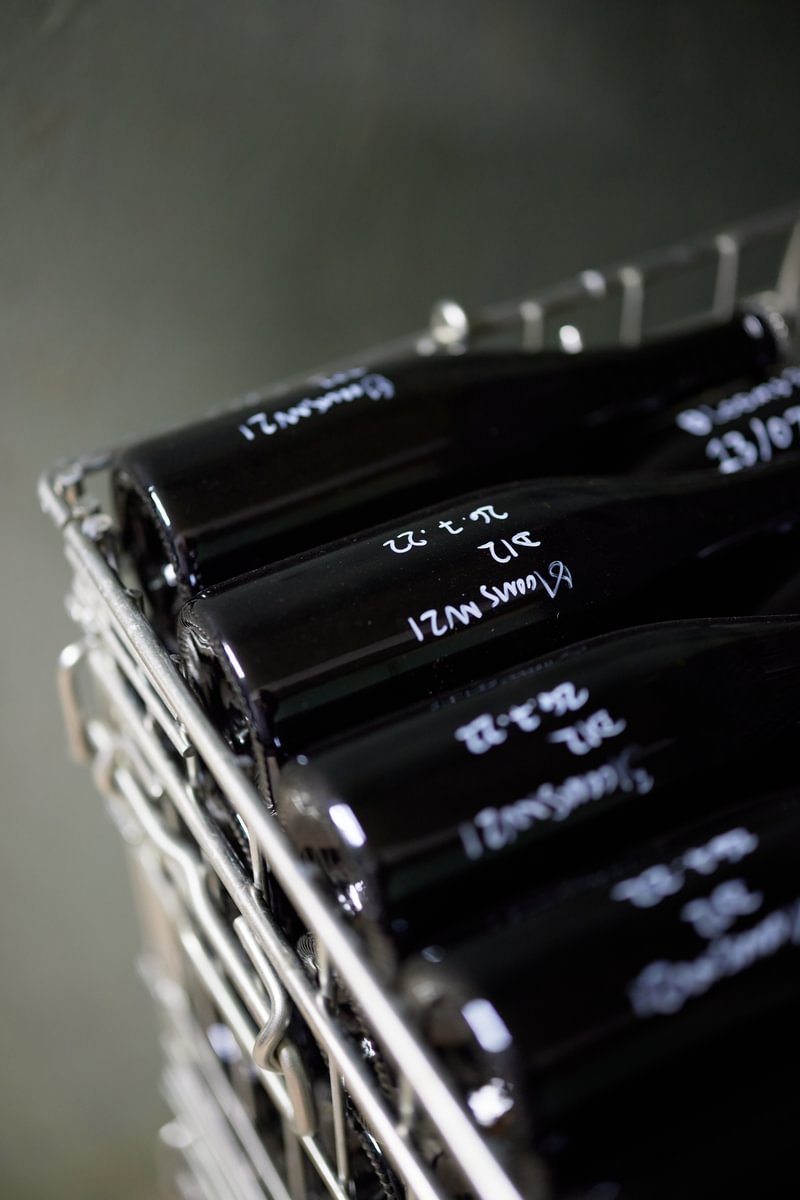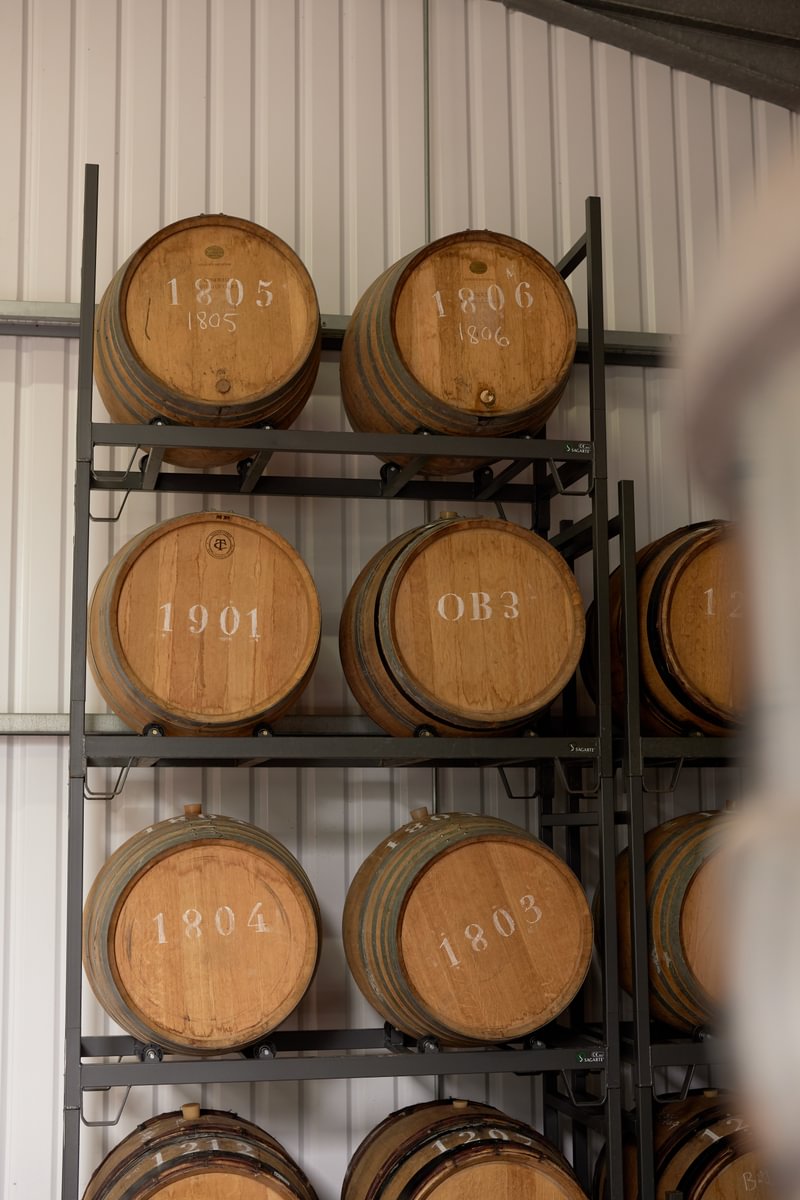 Mardi, who handles the marketing side of the business, is originally from Victoria, Australia. She's married to Ridgeview's head winemaker, Simon Roberts. Simon's sister, Tamara Roberts, is Ridgeview's CEO, while Tamara's husband, Simon Larder, oversees the running of the estate.
As iridescent starlings murmurate overhead, Mardi walks me through fields of glistening Chardonnay and Pinot Noir grapes on the eve of Ridgeview's harvest. "We leave these grapes on their vines as long as possible to get more intense flavours. We've waited all year, why rush it at the end," she says.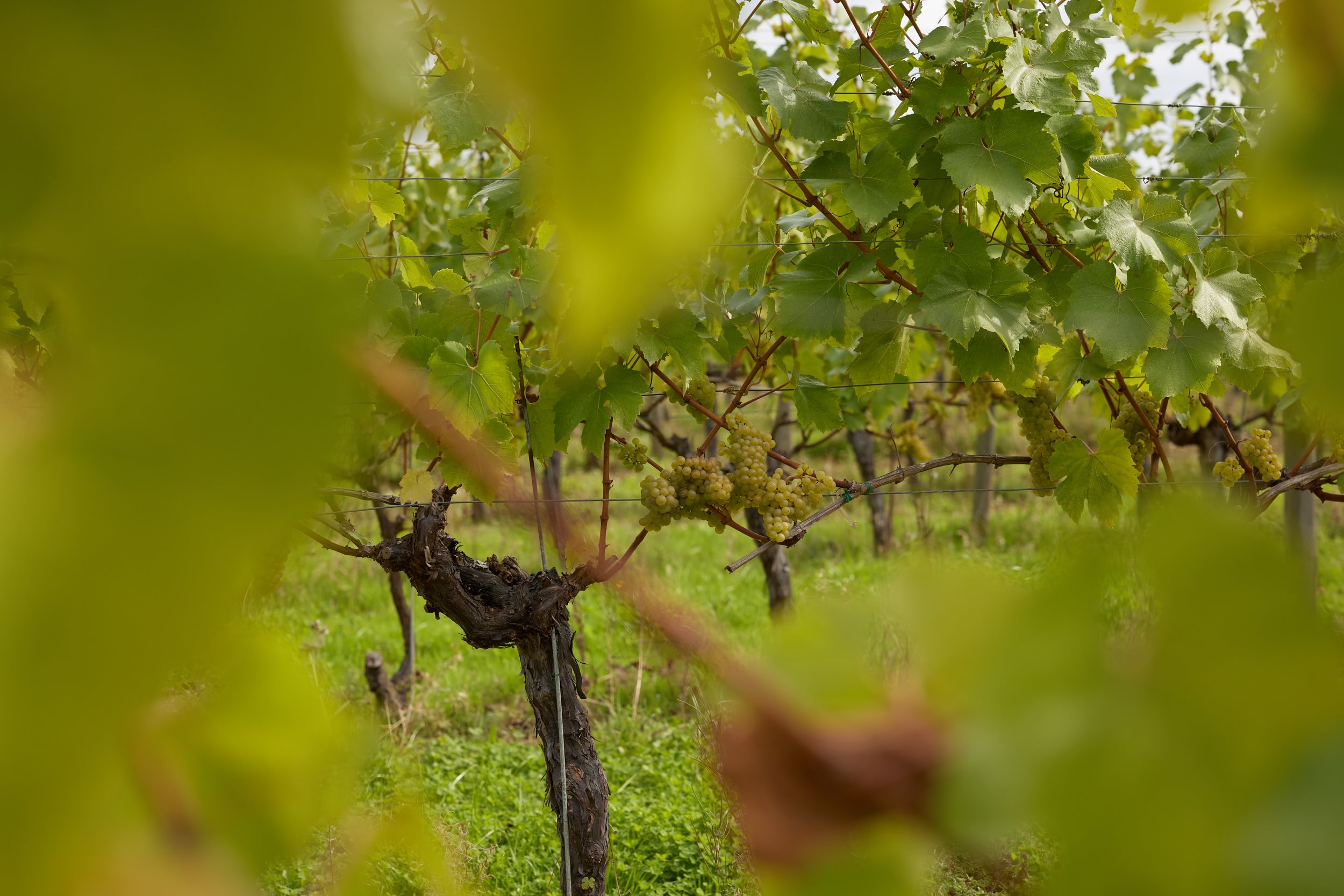 Growing up among Australia's sun-drenched Victorian vines wasn't without its occupational hazards. One too many encounters with the highly venomous redback spider (also known as the Australian black widow) led to Mardi rethinking her early career choices.
Mardi reveals: "I remember it being a really hot summer's day — one of those treacherous days when we were out in the vines all day and every other vine we lifted had redback spiders on it. It was like playing Russian Roulette. I just thought I needed to do something else other than vineyards, so I went off to study law at 17."
A politically inclined teenager, law seemed like a natural choice. "It's funny because mum kept all of my old diaries from when I was young, and I'd written in them that I wanted to be Australia's first prime minister.
"As fate would have it, my English brother-in-law is related to Julia Gillard, Australia's first female prime minister. She's visited Ridgeview so I got to meet her. She's really cool."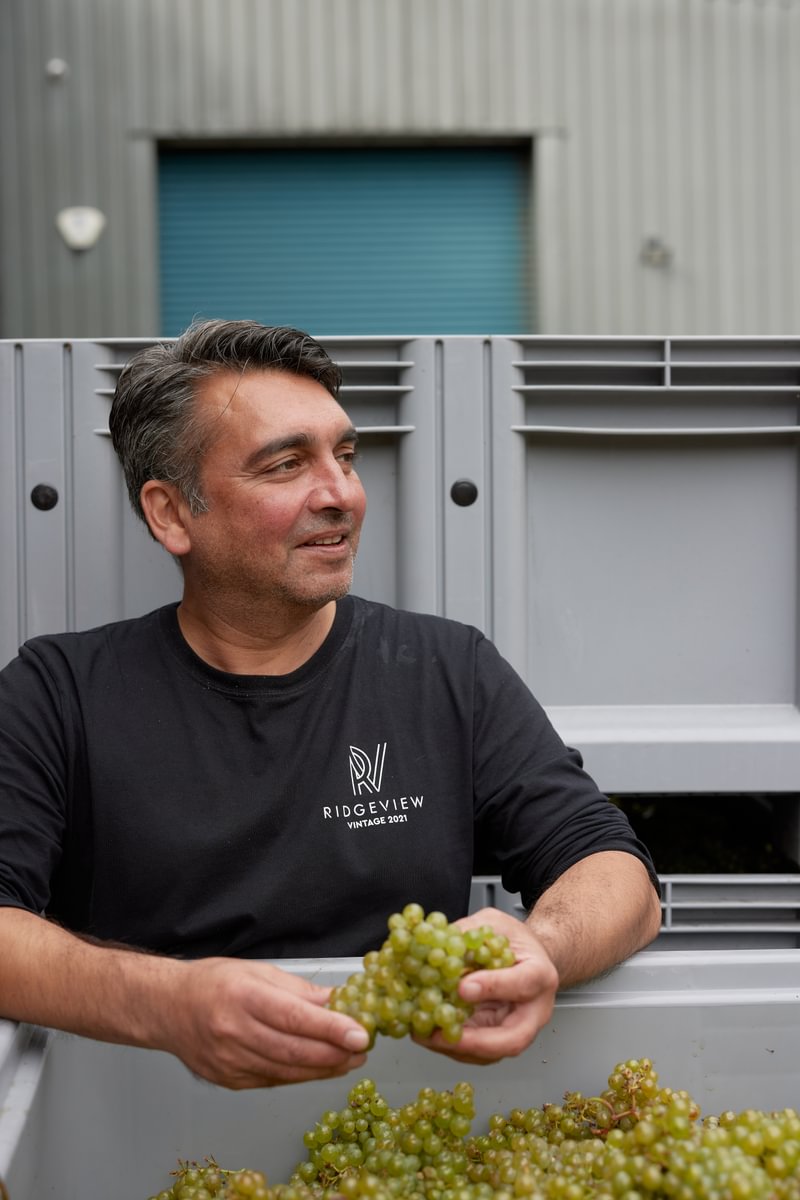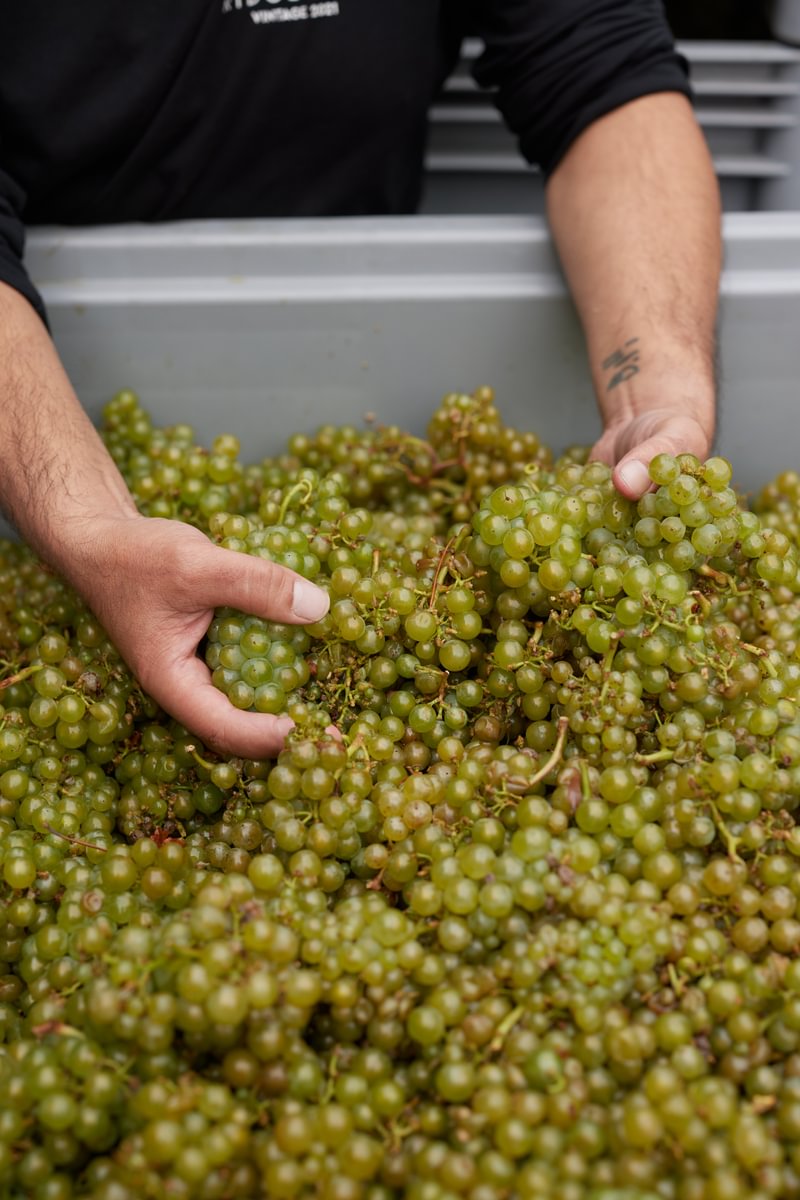 Thankfully for Sussex's superlative wine scene, a life of law didn't stick. "There's always been this natural pull to vineyards and wine-making, so after studying, I went to work at Brown Brothers in Milawa, Victoria."
At this same time, Simon's interest in joining his parents' wine business blossomed. He studied viticulture at Sussex's Plumpton College. He then flew to the other side of the world to learn the craft of winemaking on the job. Mardi and Simon met on his first day of work experience at Brown Brothers. "We bonded not just over working on a vineyard, but over our interest in indie music, going to gigs, festivals and our love of food," Mardi says.
In 2000, Mardi returned to England with Simon to work at Ridgeview. At that point, Mardi's visa was valid for two years. "Simon told me about his parent's vineyard and I couldn't believe a place like this existed in England. Initially, the idea was to do some work at Ridgeview and then go travelling, but here I am. I never left."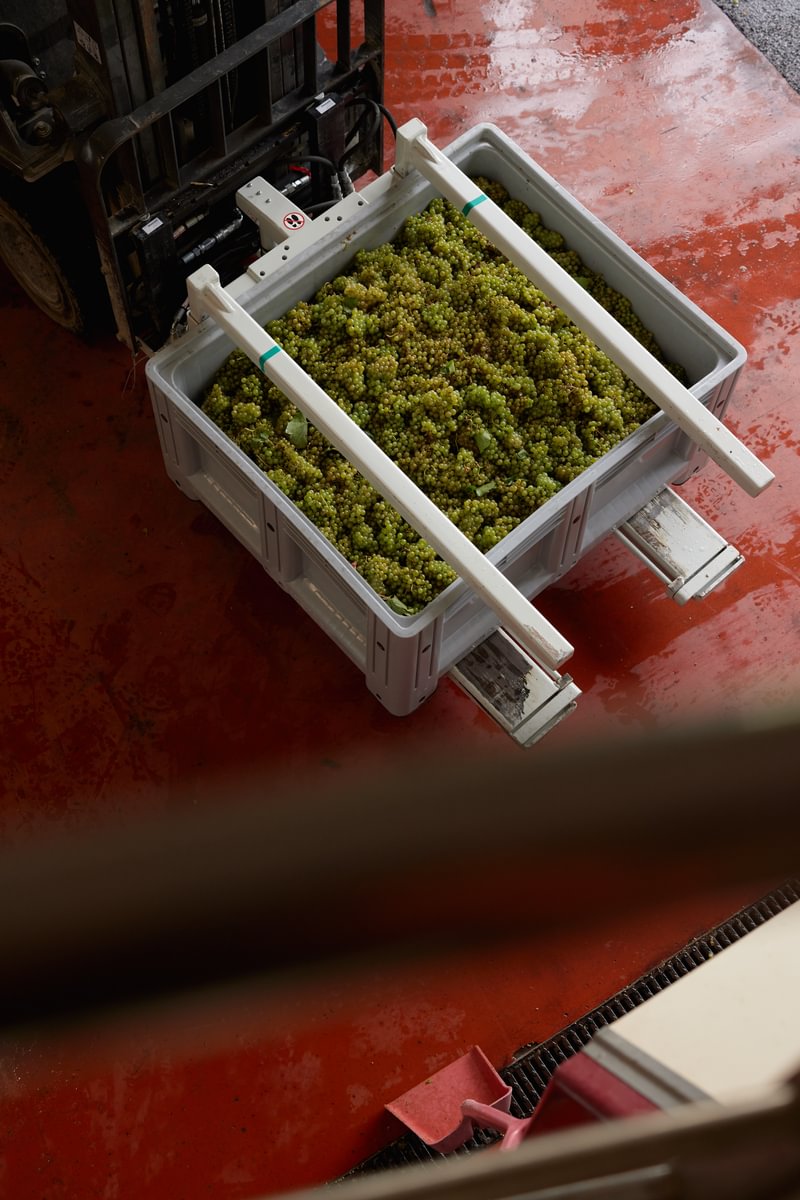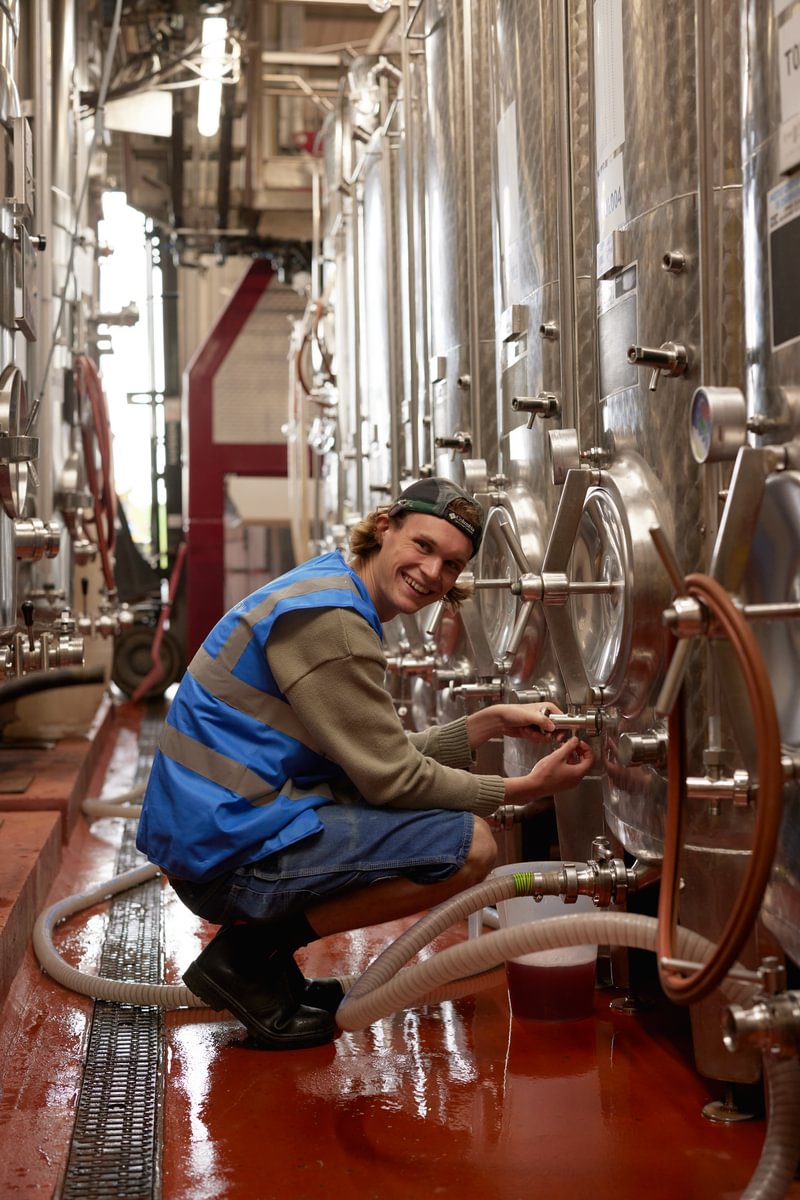 First, though, the pair returned to Australia in 2002 to get married—fittingly at a local pub called the Vine Hotel in Wangaratta—and wait for Mardi's permanent UK visa to be issued. When Mardi and Simon returned to Ridgeview, the estate was still in its infancy and each family member chipped in — picking, working in the winery, pruning, bottling — whatever was needed.
Mardi might have upskilled since first arriving at Ridgeview in the early noughties, but being among the vines is one of her favourite things. "I love picking grapes. I'll make any excuse to get out picking. We'll get our two boys out there, too."
"We're guardians of the land. As custodians, it's important that we preserve it for future generations. With that comes a responsibility to look after it."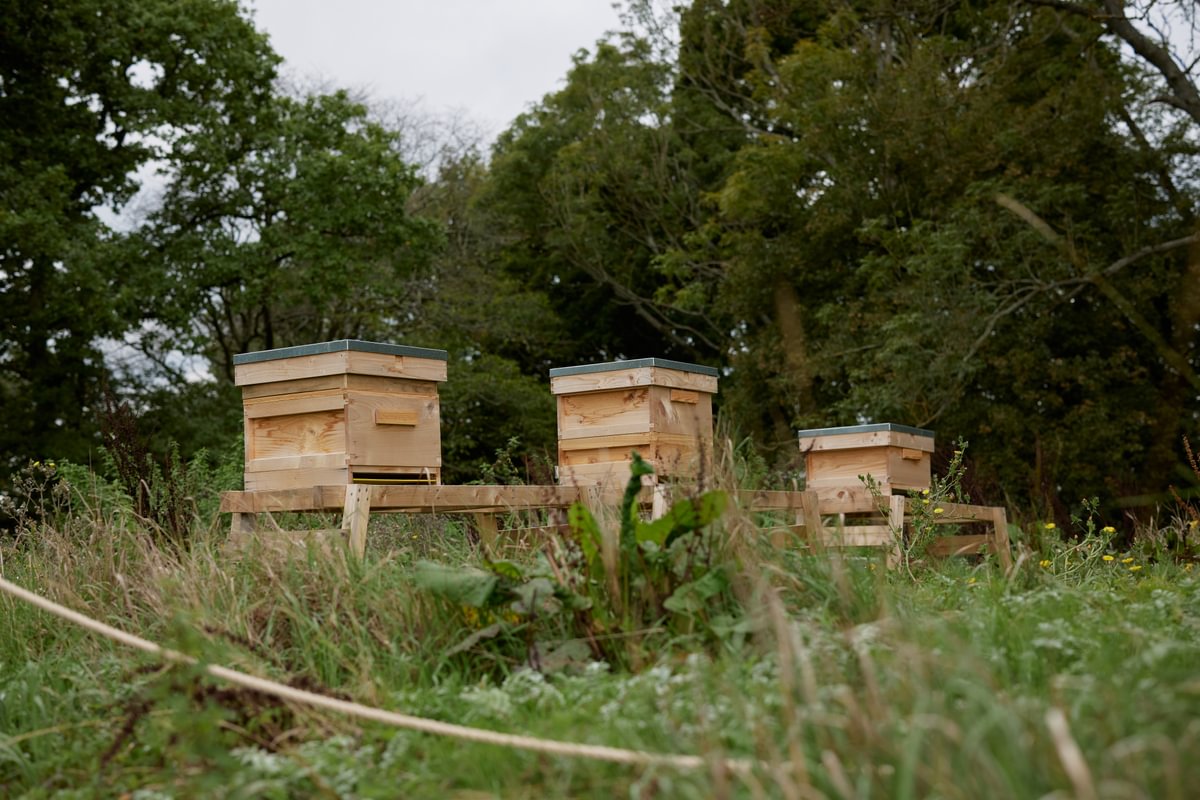 It's the cusp of autumn and the still, fern-green estate is hushed as we wander through a tangle of woodland connecting Ridgeview's two vineyards. "We love our woodland and want people to enjoy it and the wildflower meadow that we're planting," Mardi says. "We're guardians of the land. As custodians, it's important that we preserve it for future generations. With that comes a responsibility to look after it."
Ridgeview's winery is a well-oiled machine, starting with the juicy hand-harvested grapes. What follows is a sedulous process of traditional method winemaking, with little intervention. There's more to come, though.
"I don't know if you've ever seen the film, Field of Dreams? There's a line in it: 'If you build it, they will come'. Well, we've built a restaurant, and in the six weeks it's been open it's been full. I'd like to have accommodation in the next couple of years, too," Mardi says.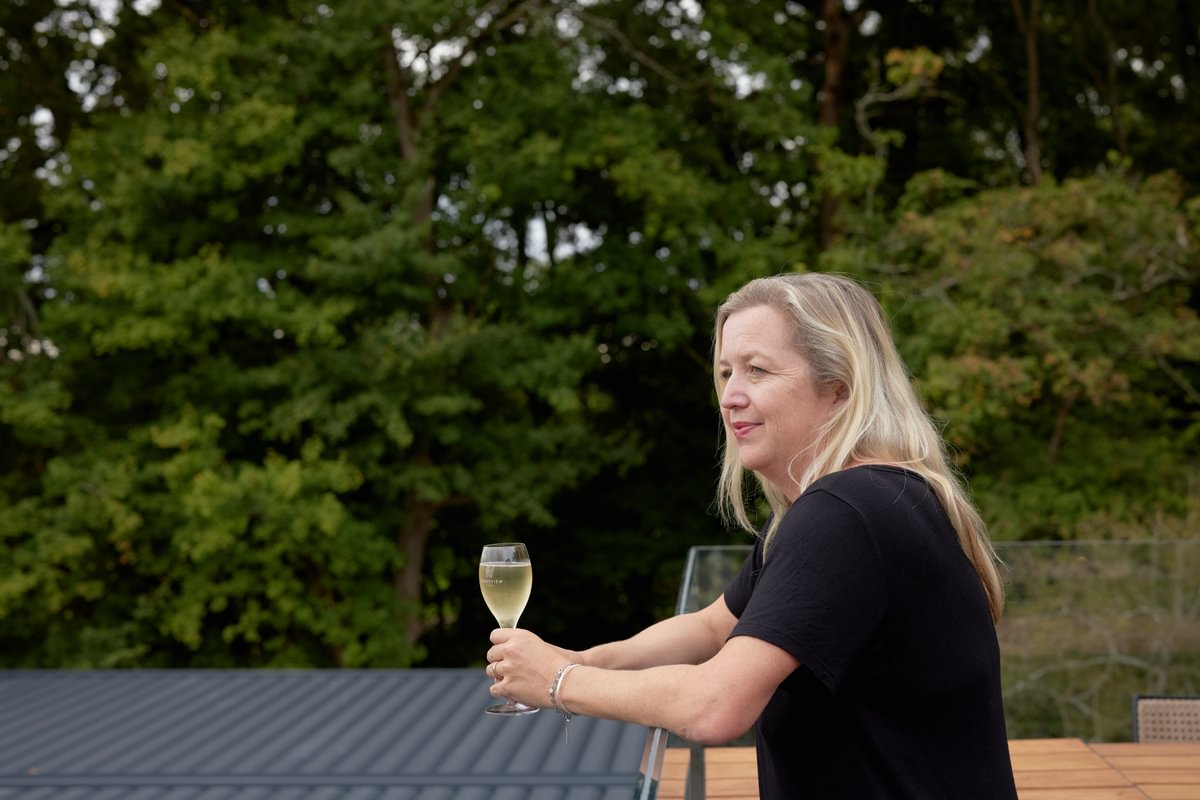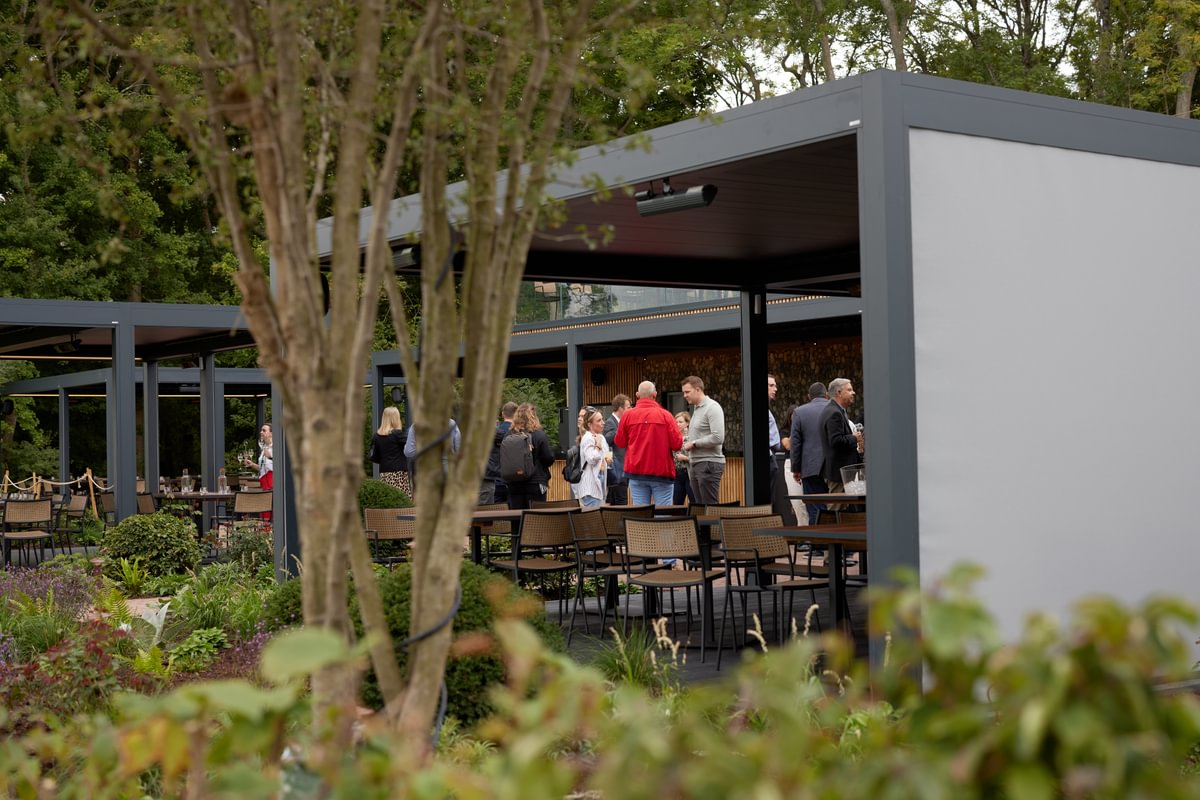 Mardi, Simon and their two boys live a short distance from Ridgeview, in Shoreham-by-Sea. "I try to go for swims in the sea most days. It's something I started in lockdowns, and it's been really important for me to continue that.
"Vineyards are just lovely places to be around. I like being either by the sea or by vines. There's something about that openness. I can't think of more beautiful places to be."
Ridgeview Wine Estate is open for tours and tastings or dinner at new garden restaurant, The Rows & Vine. Book via their website.