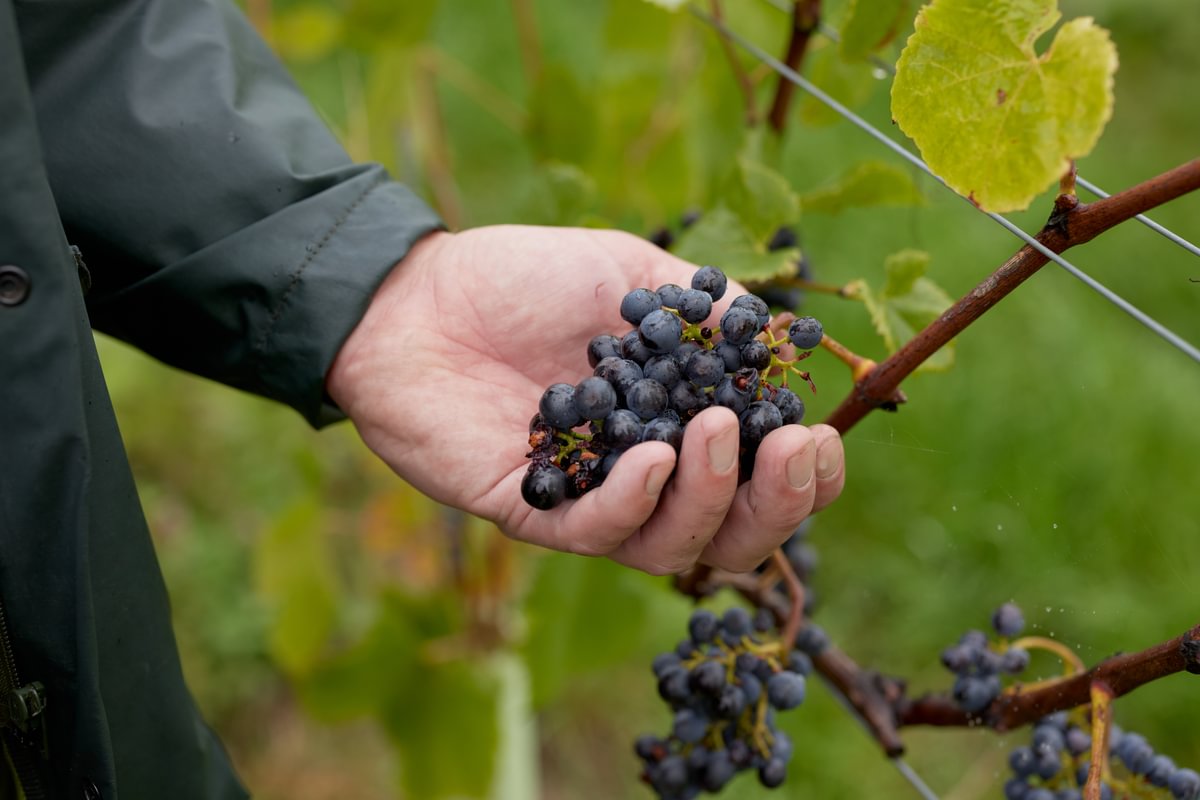 "Tillingham is starting to resemble what a farm once was"
Sussex Modern Stories | 5 minutes read
Wine People: Ben Walgate, Tillingham
Ben Walgate is at the vanguard of regenerative farming in Sussex. His dynamic vineyard and winery, Tillingham— in Peasmarsh near Rye— is the antidote to large-scale winemaking. We meet him at the farm on an autumn day to find out what brought him here—and where Tillingham is going.
Words: Kerry Spencer
Photos: Ed Schofield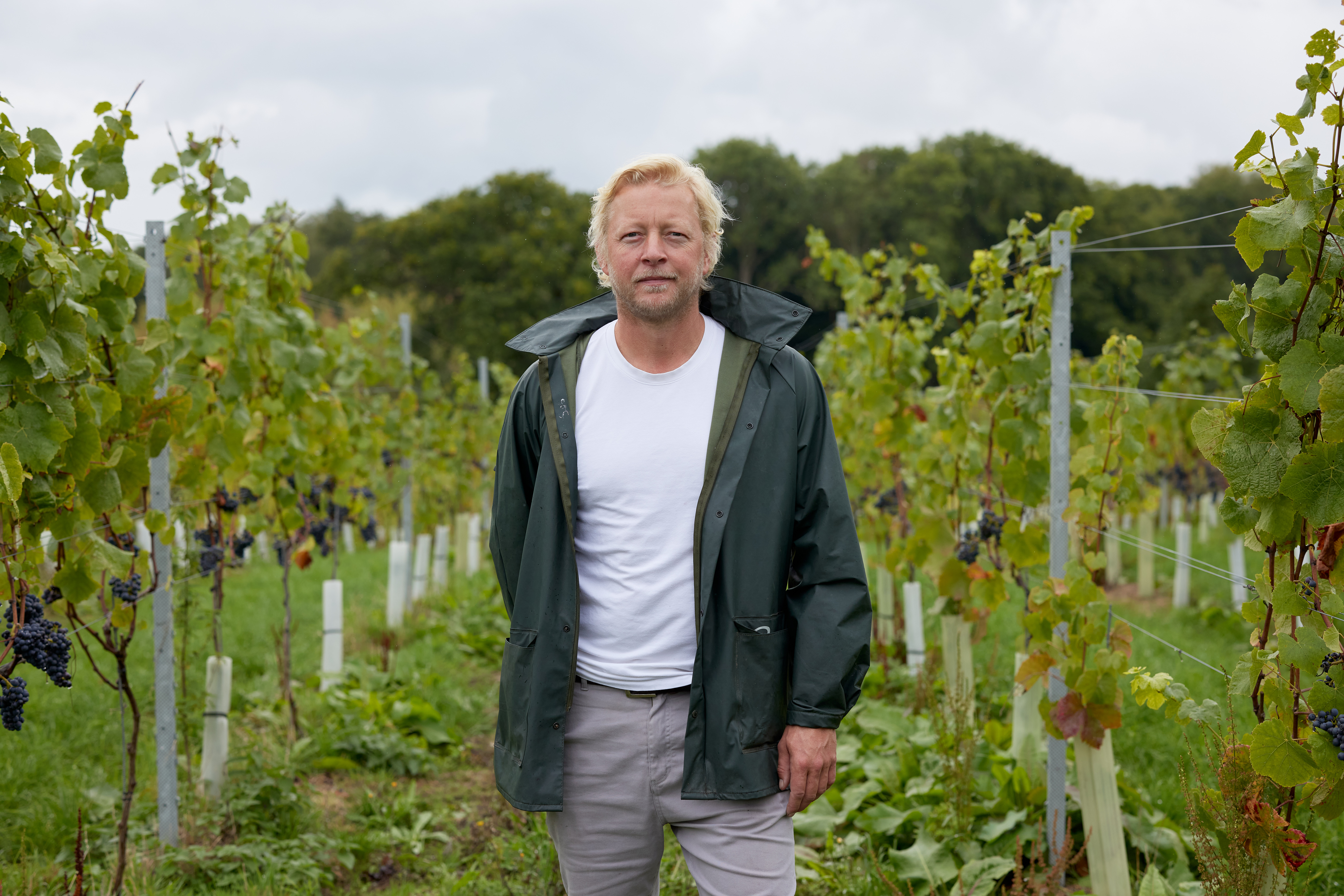 Set on the centuries-old Dew Farm in a glorious patch of tumbling countryside, the vineyard lies on south-facing slopes of the Sussex Weald. "I love the history of this area and the farm, its connection with smuggling and the fact the sea once came all the way up these valleys," Ben says, pointing in the direction of the River Tillingham and Winchelsea.
Ben guides me around the handsome Dew Farm as guests contemplate Sussex's big skies while feasting on wood-fired pizza in the converted Dutch barn. Another of the former barns is now home to 11 head-turning hotel rooms, a seasonal-led restaurant and a bar lined with rows of jaunty pét nats (an abbreviation of the French term pétillant naturel). Some bottles are from the estate, where Ben planted the first vines in 2018, others are from producers in France and Italy.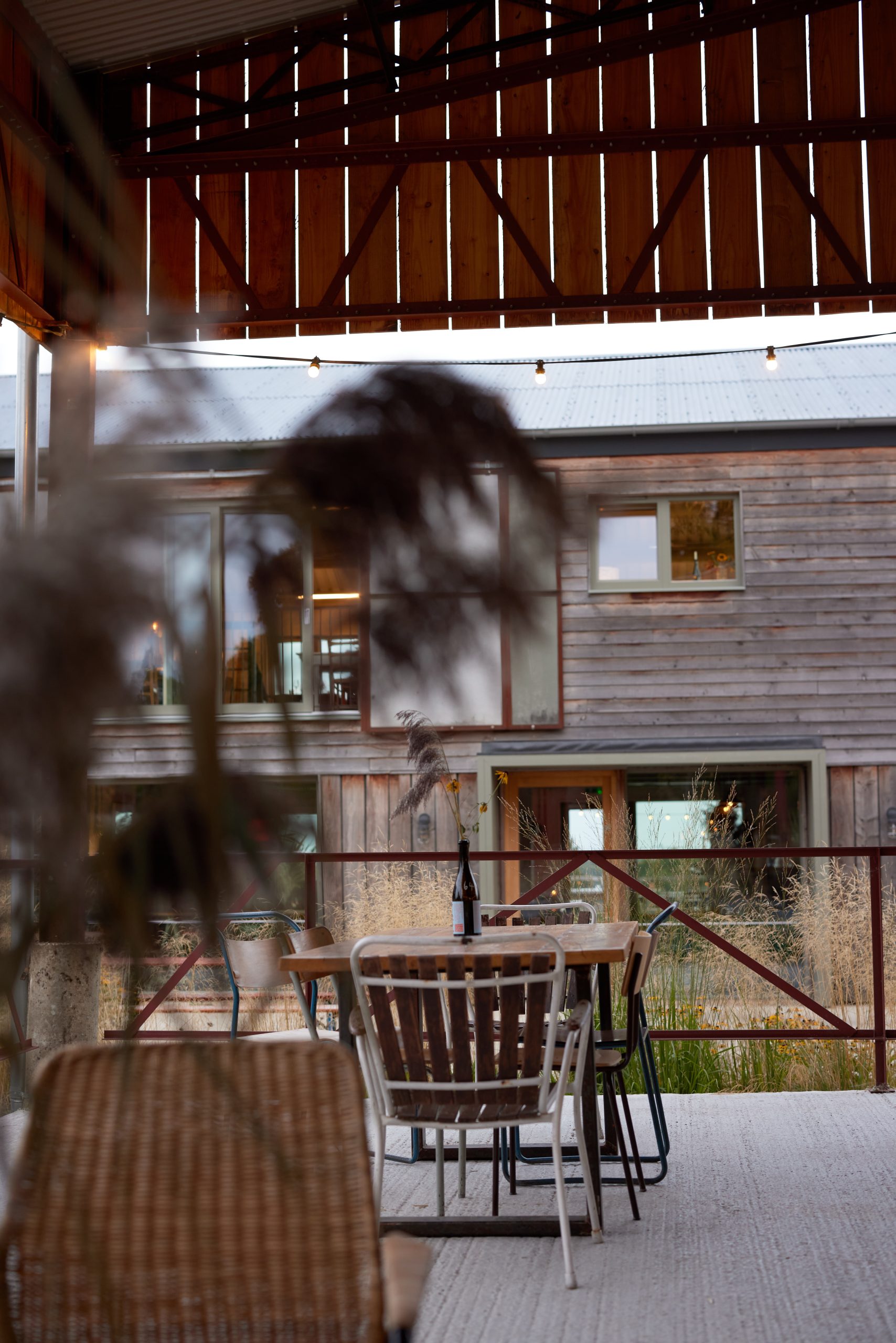 The farmstead's showpiece is a red brick barn featuring two conical kilns — the archetypal Sussex oast. Inside is where Ben uses qvevri, an ancient Georgian method of winemaking. Qvevri are earthy clay pots, the kind that look like they've been plucked from a museum, to ferment and age some of the wines.
Pointing out the qvevri vessels in the barn, Ben suddenly remembers he needs to feed the farm's seven ravenous Mangalica pigs: a Hungarian breed that will one day feature on the restaurant's menu. Grabbing a bucket of grains, he trudges into their mud-spattered field as they tussle around his ankles.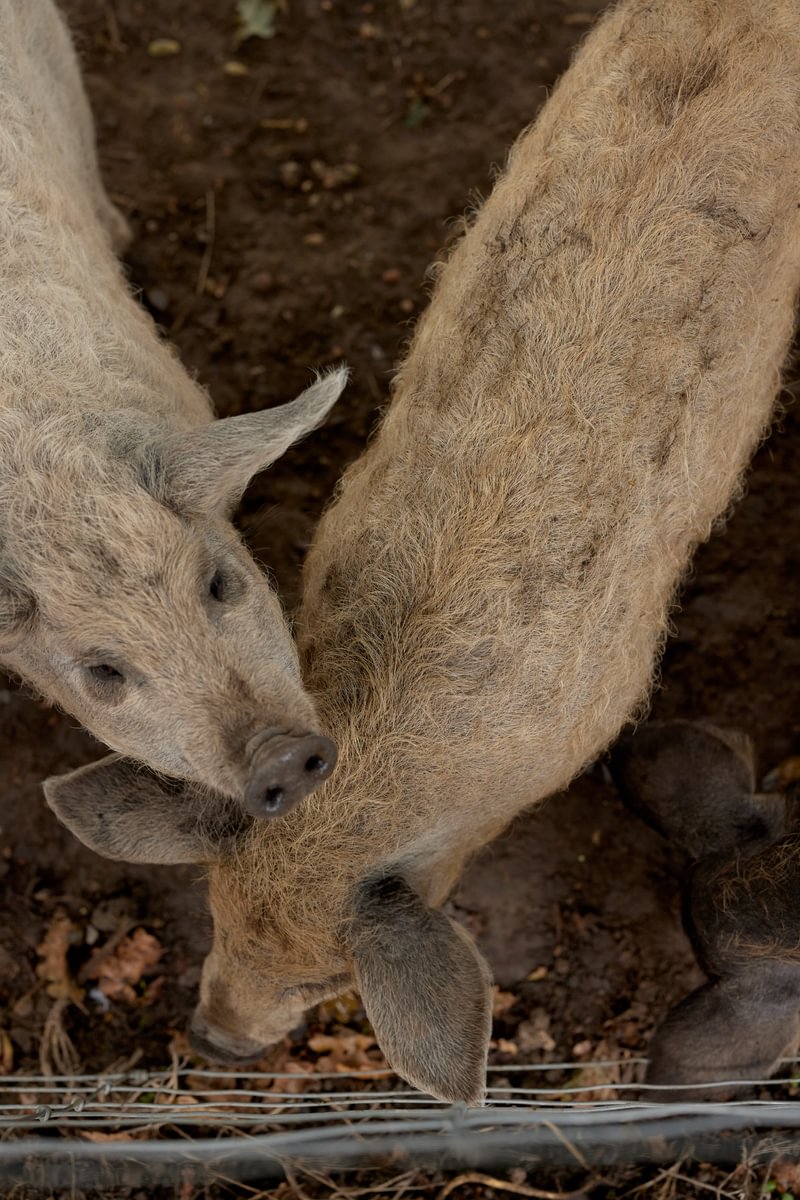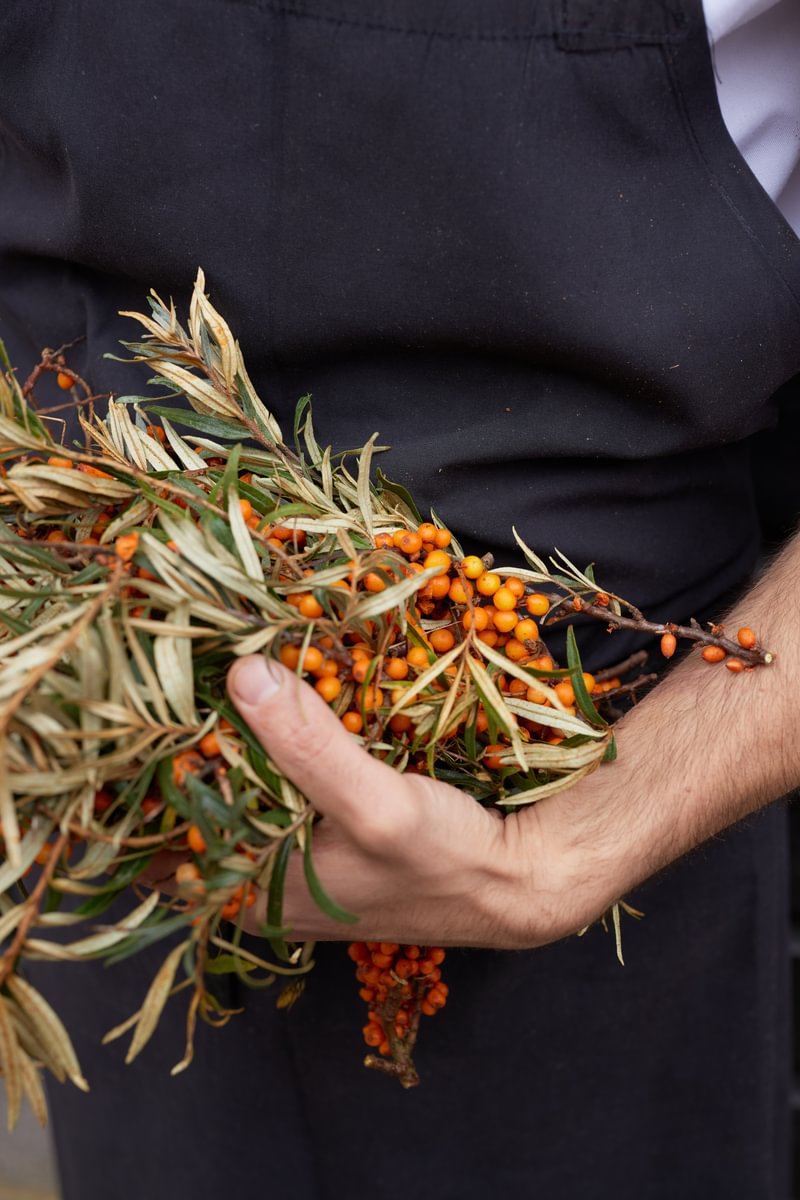 "The field-to-fork thing is really important to us, and a big part of what we're doing," Ben explains, as we drive along a bumpy track to the estate's walled garden.
Here in the sun-dappled growing garden, Tillingham's chefs pick organic herbs and vegetables for the daily changing menu. There's a jumble of late summer squash, wild fennel, and gnawed cabbages, with bunches of almost-ripe tomatoes taking over a greenhouse.
Ben says: "We're getting better and better at integrating the garden with the kitchen. Some of the chefs are up here daily now. We're not just producing food. We're also growing flowers for the hotel and restaurant."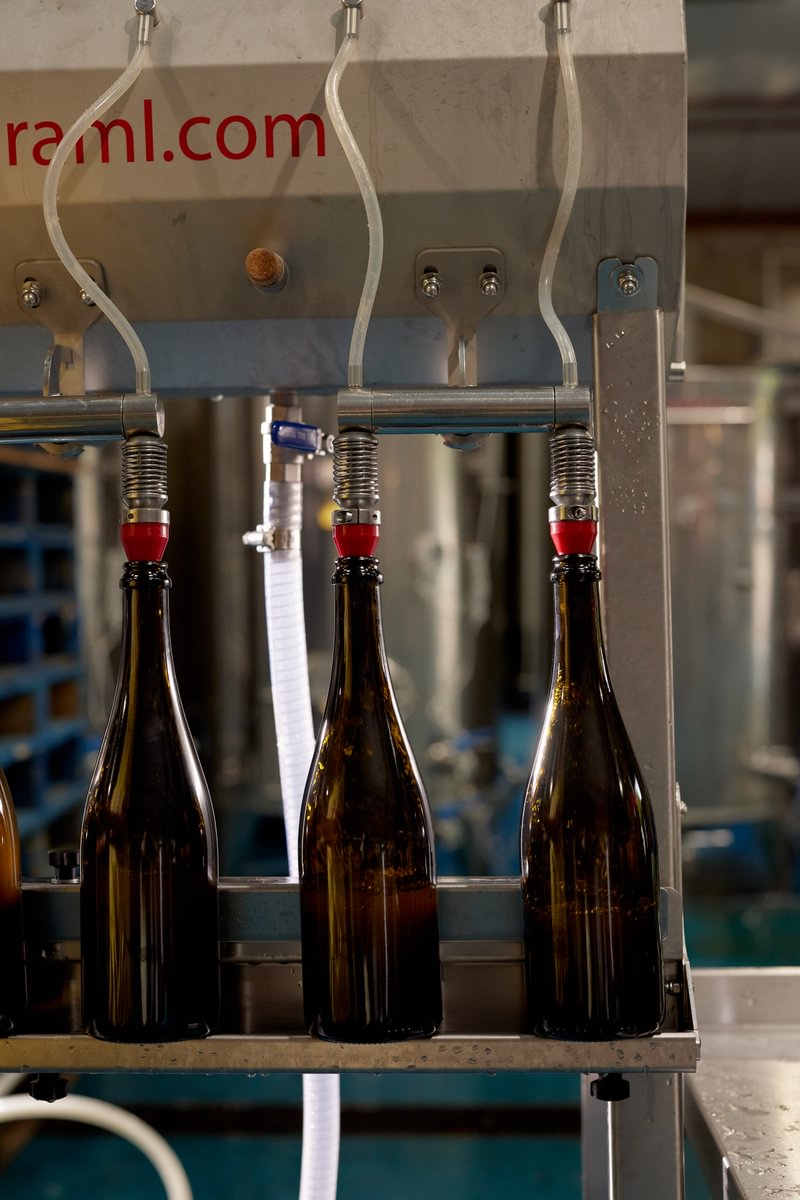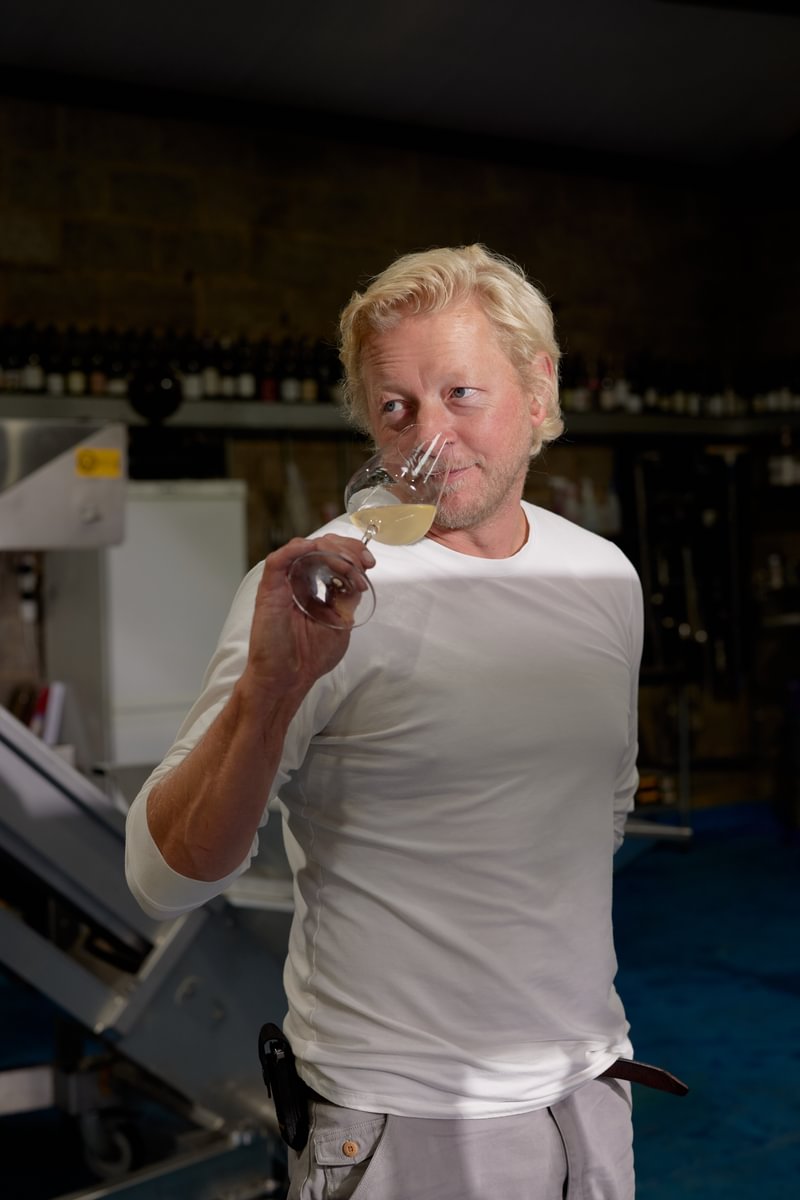 Tillingham has also reintroduced hedgerows, more orchards, chickens and sheep, and goats that graze around Ben's house on the edge of the estate. "Tillingham is starting to resemble what a farm once was. Although it doesn't in any way resemble a Victorian farm, in that this place is full of hipsters now," he laughs.
Right now, the majority of Tillingham's turnover comes from the hospitality side, but opening the restaurant and hotel wasn't just an economic ploy. Ben explains: "My view of how a farm should operate is very much like a holistic entity.
"Growing grapes and making wine on its own is a precarious business. It takes years and years to get the crops right. That means we need loads of money to prop the business up while it's maturing and developing."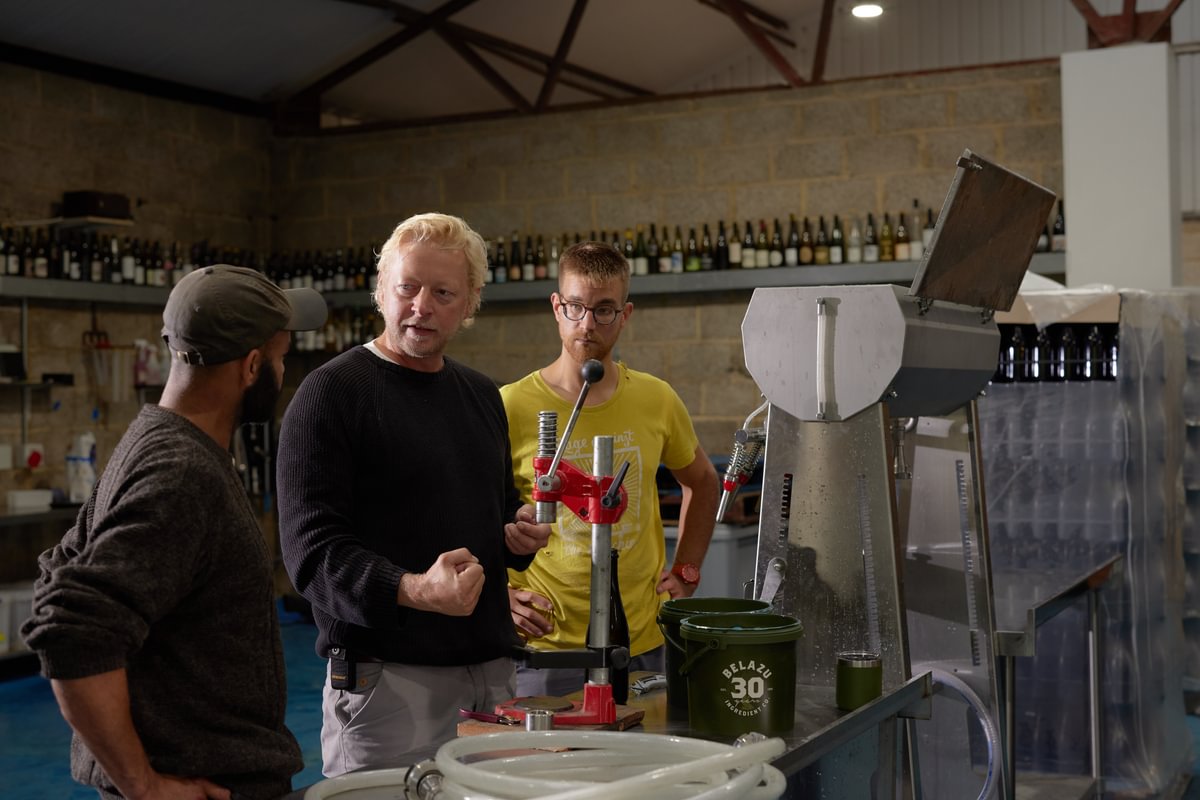 Ben is passionate about regenerative farming: a labour of love that requires patience. "Our vineyards are taking a bit longer to establish because of the choices we've taken: Regenerative, organic, call it what you like. By not intervening, the vines haven't gone into production as quickly, but it hopefully means the vines will be in a better place because of it. The proof will be in the pudding."
Growing up on a farm in Lincolnshire, where his family still farms today, Ben has come full circle. "I loved the farm growing up and I was really proud of it, but maybe I didn't know it at the time because when I left the farm, I completely ignored the idea of farming. My dad was doing it. My brother was doing it. I didn't even consider it," he admits.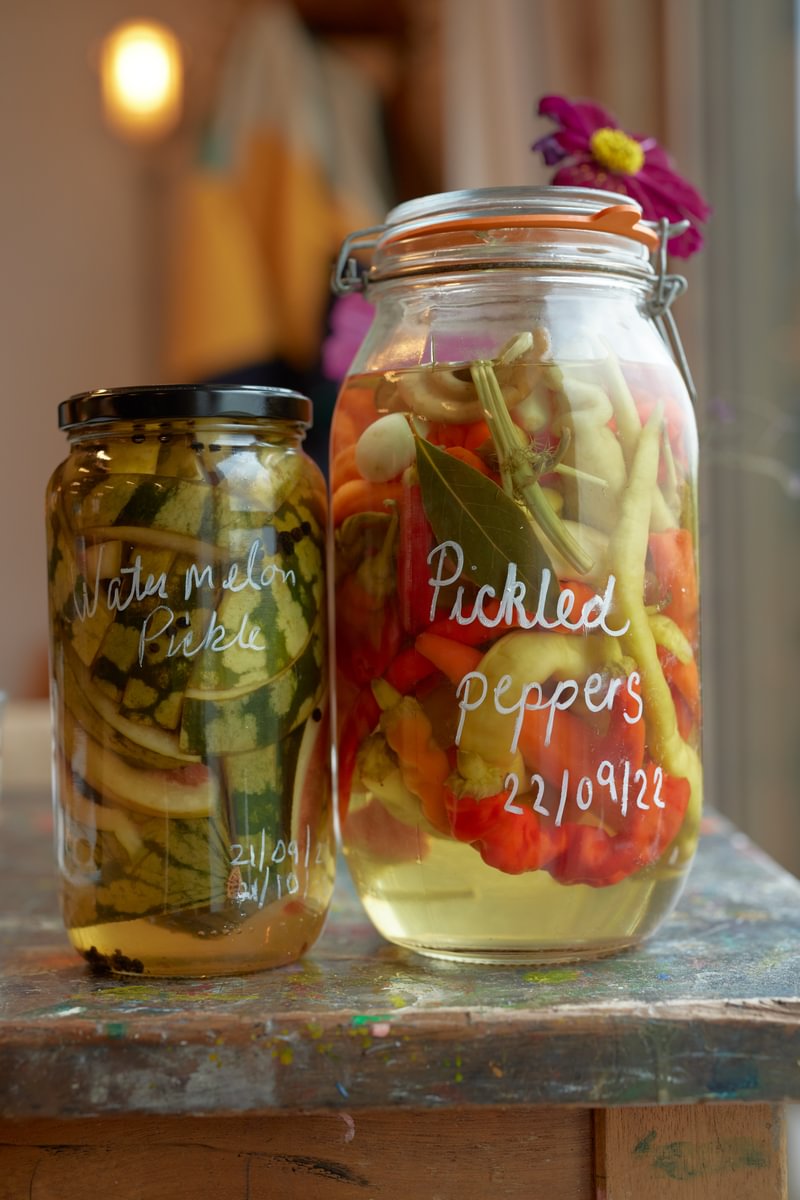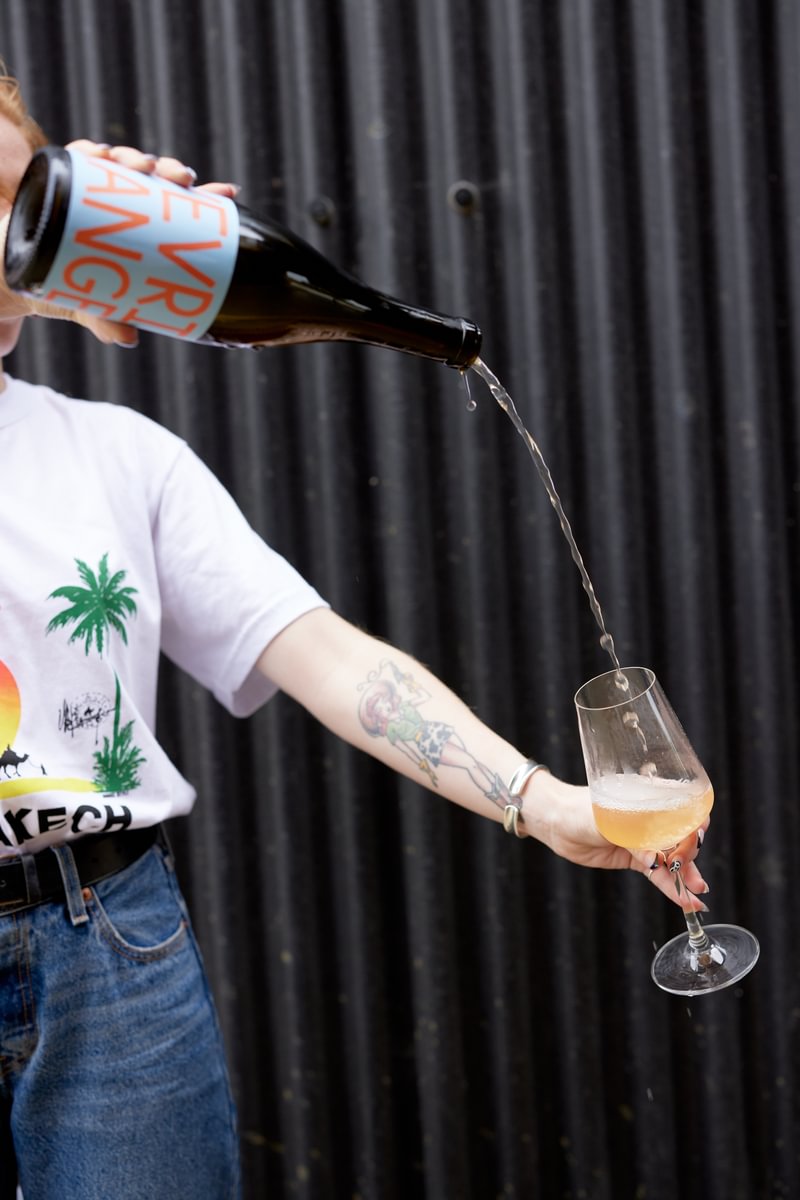 Instead, Ben left the family farm at 18 to study Classics in London. "I fell in love with wine when I was at university and started on that path, which has led me back to farming."
He explains: "I did an archaeological dissertation when I was doing my undergrad in Classics, and that was all about the farm. How the farm has evolved. How farms once employed and supplied whole communities. This all informed my journey and the importance of diversifying the farm and regenerating it.
"It's not just a romantic or altruistic thing to do. It's also the most effective way to run a business. For millennia, we actually had farming right, then it all got a bit confused.
"This land has been a farm for centuries, and little farms like Dew Farm always had loads going on. We've got a map of the farm in the winery dating from around the 1840s and there were so many more fields with orchards, vegetable gardens, hop gardens, grazing, pigs and some arable farming."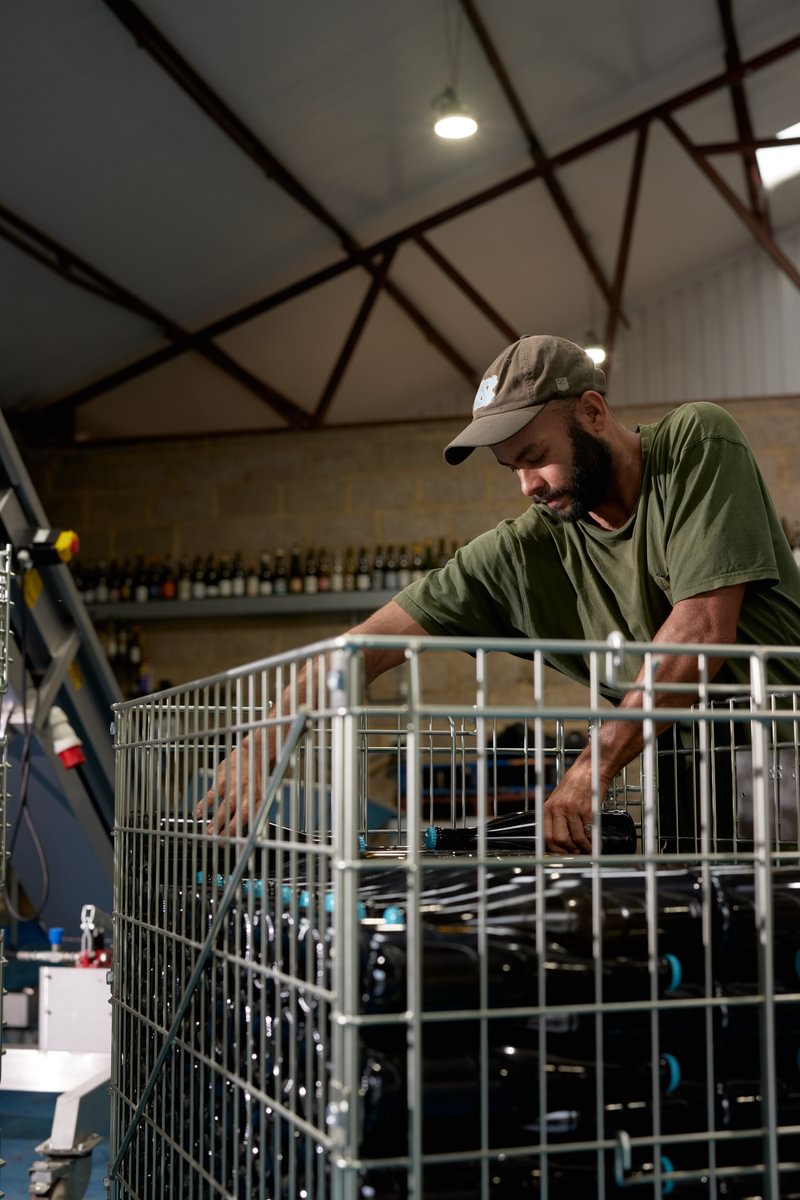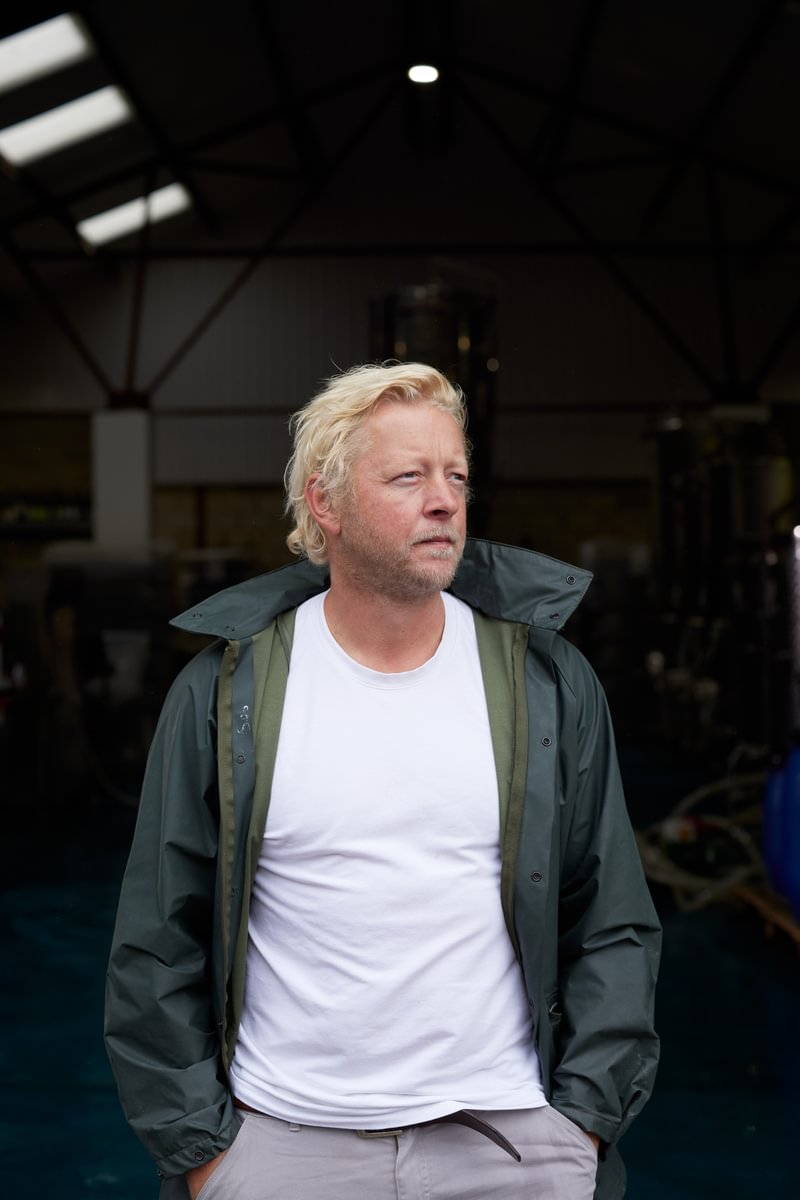 He continues: "The way to look after the soil is to have lots of things going on in rotations, using livestock to replenish the soil then leaving a field to be a meadow for two years to recover from being weak the year previously."
Behind the scenes, Ben is managing a life-size game of Whac-A-Mole. One job is completed as another begins, such as a new roof required for the winery. Then there's pruning, introducing solar power and rehoming retired battery hens.
Is there ever any time for quiet reflection? Stopping to study the remarkable, restorative landscape of the Tillingham Valley, Ben says: "There are moments of it. I definitely do stop and take it all in every so often".
Tillingham is open for tours, tastings, dinner and overnight stays. Book via their website.