The Port Hotel Insider's Guide To Eastbourne
Sussex Modern Stories | 5 minutes read
You may have noticed a bit of a buzz around Eastbourne recently. The Guardian noted it as a 'seaside town on the up' in a recent article, Conde Nast Traveller dedicated the town a four-page spread in their September issue and ELLE Decoration spoke of a British seaside revival been buoyed by the pandemic.
This last piece featured Eastbourne and highlighted Port, the new boutique hotel making waves in the town. We're delighted to welcome co-founder Peter Cadwallader to share some of his insider's tips for the Eastbourne area.
The pandemic has certainly made us look a little closer to home when it comes our holidays and what we've realised is how much beauty we have on our doorstep.
Around 1.5 hours from London by train, Eastbourne has been gradually shedding associations of old, largely spearheaded by Towner Gallery which has been instrumental in casting the town in a new light.
Eastbourne was once a fashionable Victorian seaside destination, with spacious boulevards and promenades, famed Winter Garden, Band Stand, and Victorian Pier, which attracted well-heeled holiday makers in their droves.
Today, Eastbourne is reclaiming its travel title, with the beauty of both the town and the surrounds being rediscovered by those looking to escape the city for a taste of the sea.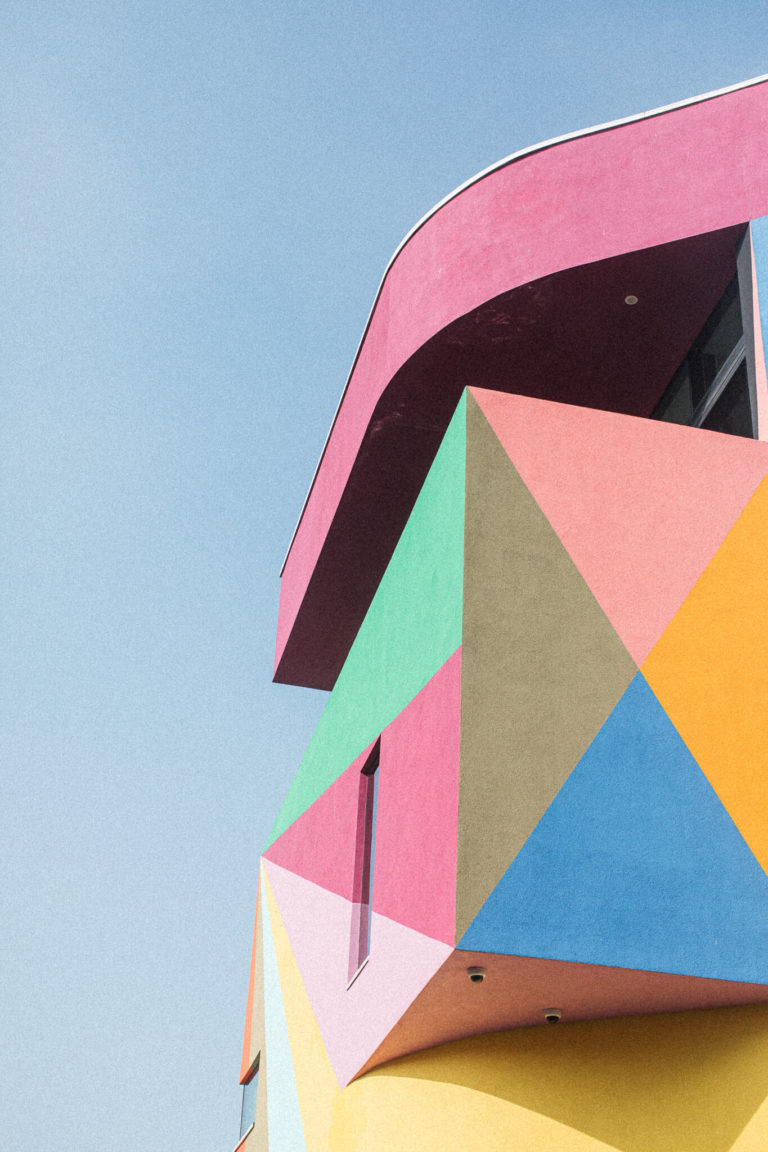 Art & Culture
Towner Gallery has helped redefine Eastbourne as a cultural hub. A multi-coloured beacon for progress, thanks to the incredibly eye-catching design by Lothar Götz, the gallery boasts world-renowned exhibitions, film screenings, creative workshops and events.
There's a great interactive public artwork currently running through Eastbourne – Waterfronts: England's Creative Coast. Inspired by local archaeological sites, Mariana Castillo Deball's artwork meanders across the streets of Eastbourne, into Towner Gallery and also out to the South Downs. It's a fantastic trail and brilliant way to absorb both art and the surrounds.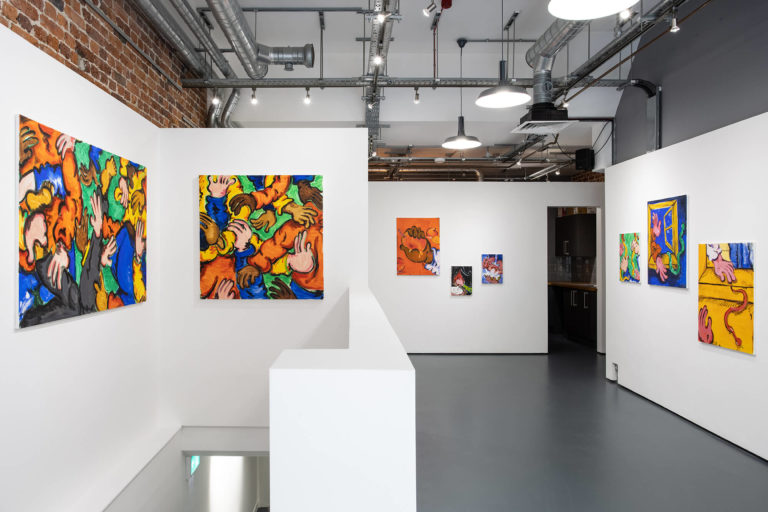 VOLT Gallery  is another must-visit for the culturally curious – it's part of the Devonshire Collective – a network of creative spaces in Seaside, Eastbourne. They champion emerging artists and provide a platform for creative community collaboration, which recently saw an urban art project between Your Eastbourne BID and VOLT with artist Will Mower commissioned to create a graphic 'Together" wall mural at street level.
You'll also find local art exhibited in the restaurant area at Port with Jonathan Murphy  our inaugural artist. Our connection to art and creativity is a reflection of Eastbourne's flourishing art scene, and one that we're excited to see develop with seasonal exhibitions.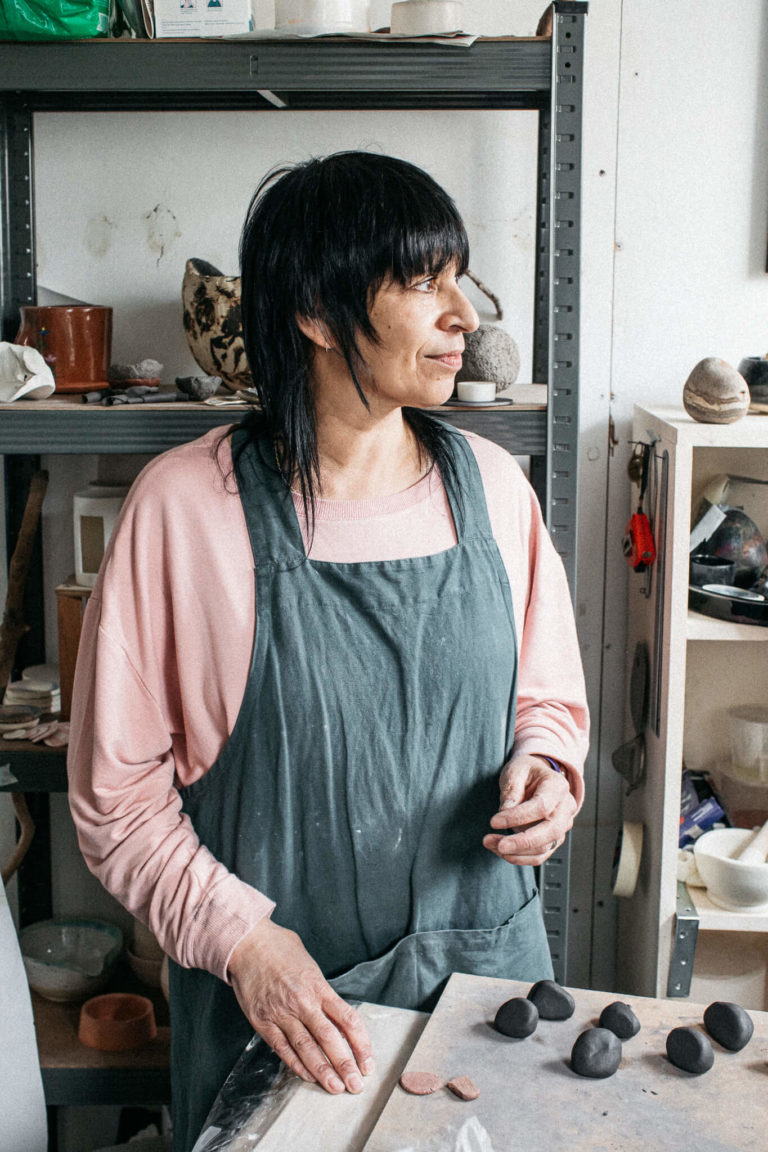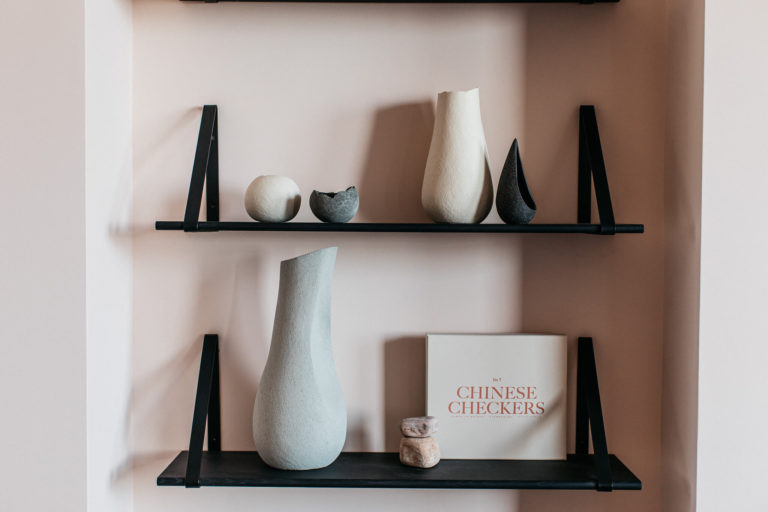 Makers
We love the work of Eastbourne based ceramicist, Karen Peters, and are delighted to have her works on show in the lounge area at Port. Her studio is located in DC2 Makerspace, a stone's throw from the beach. Makerspace is also home to Eastbourne Studio Pottery where she also teaches.
Karen's art is quiet, meditative and timeless, with light, space and the natural world inspiring her creations. Her studio is awash with large charcoal drawings and sketches, the building block of her process, with lots of beach-combed finds peppered across the space, fuelling her inspiration.
Other artists found at Eastbourne Pottery Studio include Jennie Lathbury, Claire Shoosmith, Lucy Cobb, Lindsay Talmud, Garth McConnochie and Graham Dean.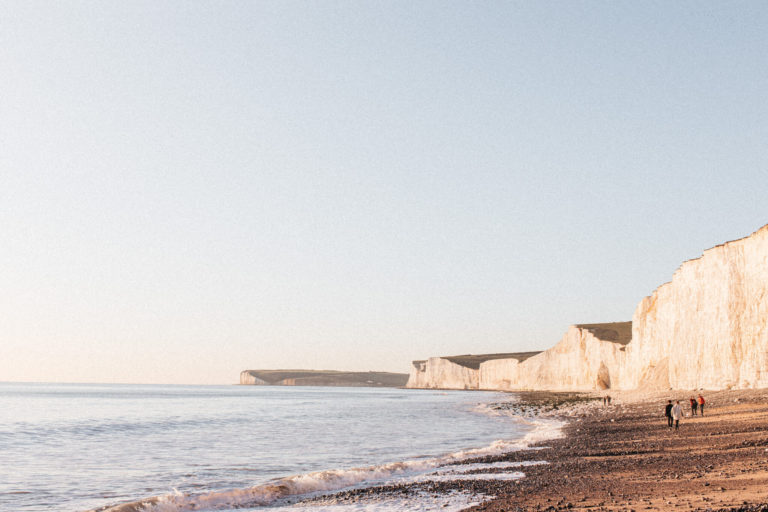 Outdoor Spaces
East Sussex has long been admired for its rolling green hills and ancient woodlands, so whether you're pining for coast or countryside, Eastbourne is spoilt with the South Downs Way on our doorstep, which starts at the edge of town. No trip to Eastbourne is complete without a venture onto the South Downs Way. The world famous Seven Sisters are a series of white chalk cliffs that stand proudly against the English Channel, running between Seaford and Eastbourne, taking in the famed Beachy Head and Birling Gap. Expansive views and undulating paths offer up view after view – yes, even turquoise waters, backed with boundless views of verdant hills.
Enjoy a gentle afternoon paddling along the river at Cuckmere Haven, stopping to enjoy a picnic by the river, or finishing the day at Tiger Inn, located in the quaint village of East Dean.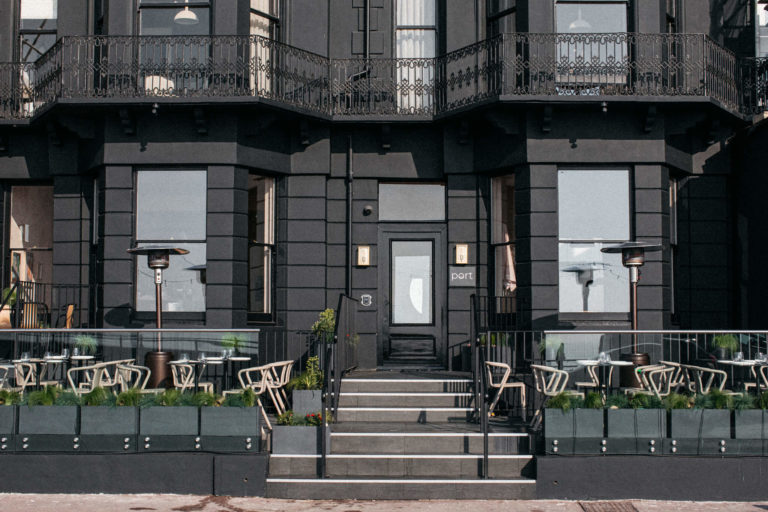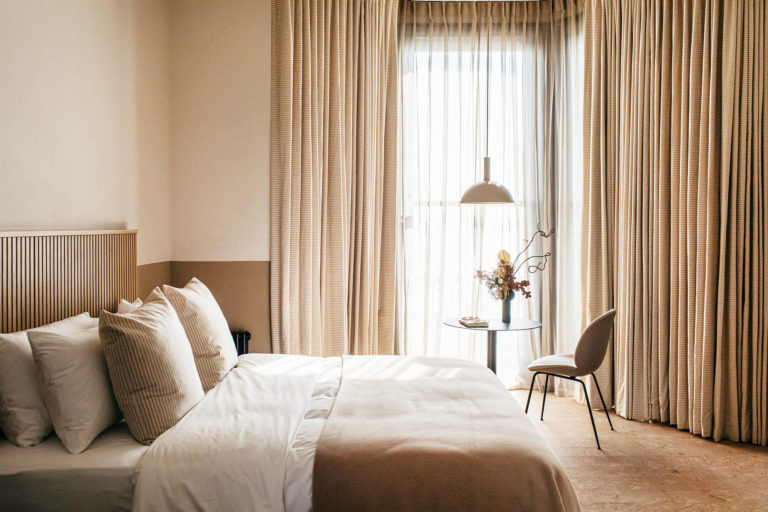 Accommodation
Port Hotel is the perfect launch pad for Eastbourne, a fantastic anchor to explore all that the town, Downs and surrounds offers. We've lovingly renovated a Victorian townhouse which now boasts 19 bedrooms with an inviting restaurant and bar, plus terrace – or Port deck as we like to call it. We worked with Interior Designer Imraan Ismail to realise the design of the hotel with a calming palette used throughout, inspired by the sea, pebbled shoreline and South Downs. As an ongoing commitment to our shores and sea, we adopted a section of the beach outside Port and act as carers and custodians to help keep the beach clean all year round.
There are details throughout the hotel which reflect its surroundings in inconspicuous ways. The round brass bedside tables found in all the bedrooms pay tribute to the brass detailing found on the famous Eastbourne Pier dome. The overall interior design is a gentle nod to minimalist, functional, modern Bauhaus style.
Our Head Chef, Alex Burtenshaw, is on a mission to source produce from within a 30-mile radius of Port, using the ingredients of fantastic local suppliers like Trenchmore Farm, Beal's Farm and Yowarths. The locally sourced food is paired with some delicious Sussex wines including Rathfinny, Albourne and Bolney.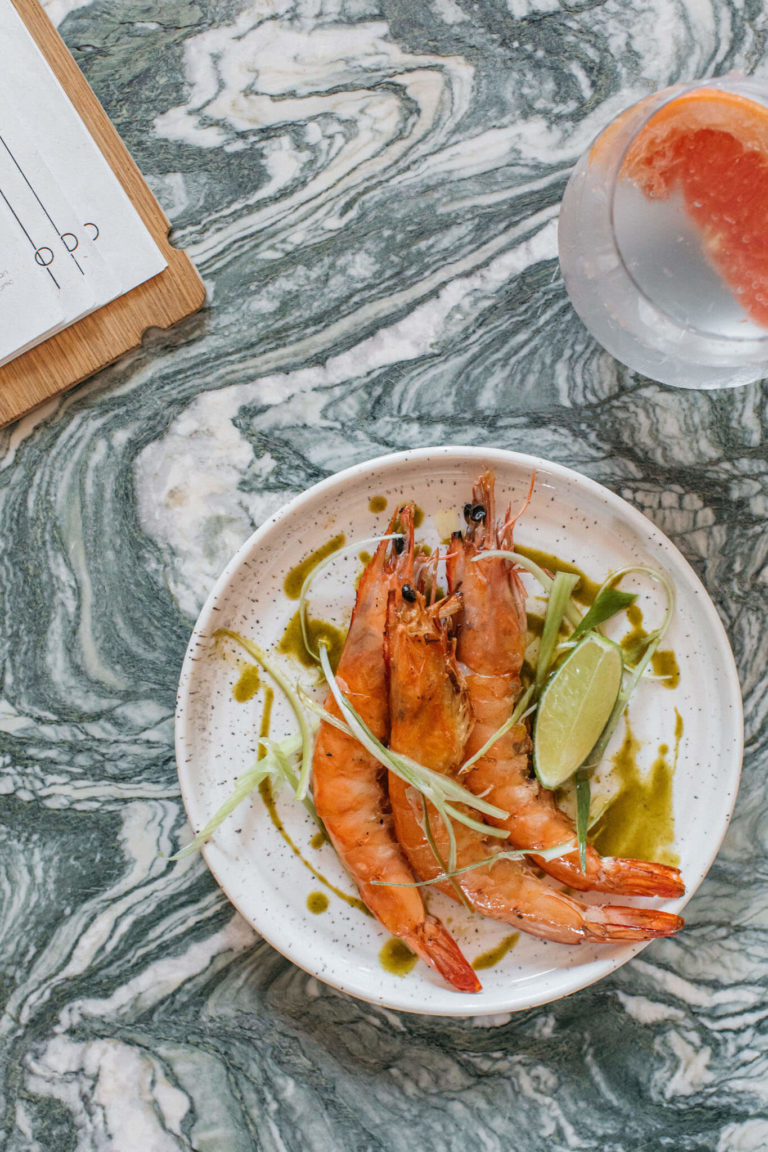 Food and Drink
Some of our favourite spots for a bite to eat in Eastbourne include Skylark, Cru and Doc. Doc is a fantastic coffee shop along Grove Road with a delicious day menu that will have you salivating over their Oreo Stack pancakes and loaded Breakfast Rolls.
Further up the road, Skylark is a relaxed café with a lovely brunch-to-dinner menu. A couple of our favourites dishes are their whole roasted local mackerel and their pan-fried grey mullet fillet with saffron aioli.
Cru is a wonderful restaurant with a fantastic wine list and expert knowledge from the owner Hardy who also runs Levels, a wine tasting room in Eastbourne. Mouth-watering small plates mix with wonderful main plates and a great selection of steaks.
We also always encourage our guests to venture out and head inland to explore a Sussex vineyard – Rathfinny is just 30 minutes from Port and a magical spot for lunch and a tasting.
Independent Shops
Some other worthy port of calls include the treasure trove that is Camilla's Bookshop, craft beer shop Bottle Grove, artisan baker Poppy Seed Bakery, and a lovely Art and Homeware store, All Things Analogue – a true sanctuary for stationery lovers.
We hope this has inspired you to take sanctuary by the sea, to visit Eastbourne and explore all the beauty on our doorstep.
Thanks so much to Peter for this superb tour of contemporary Eastbourne. Follow Port on Instagram for latest news and updates from the hottest hotel in town.