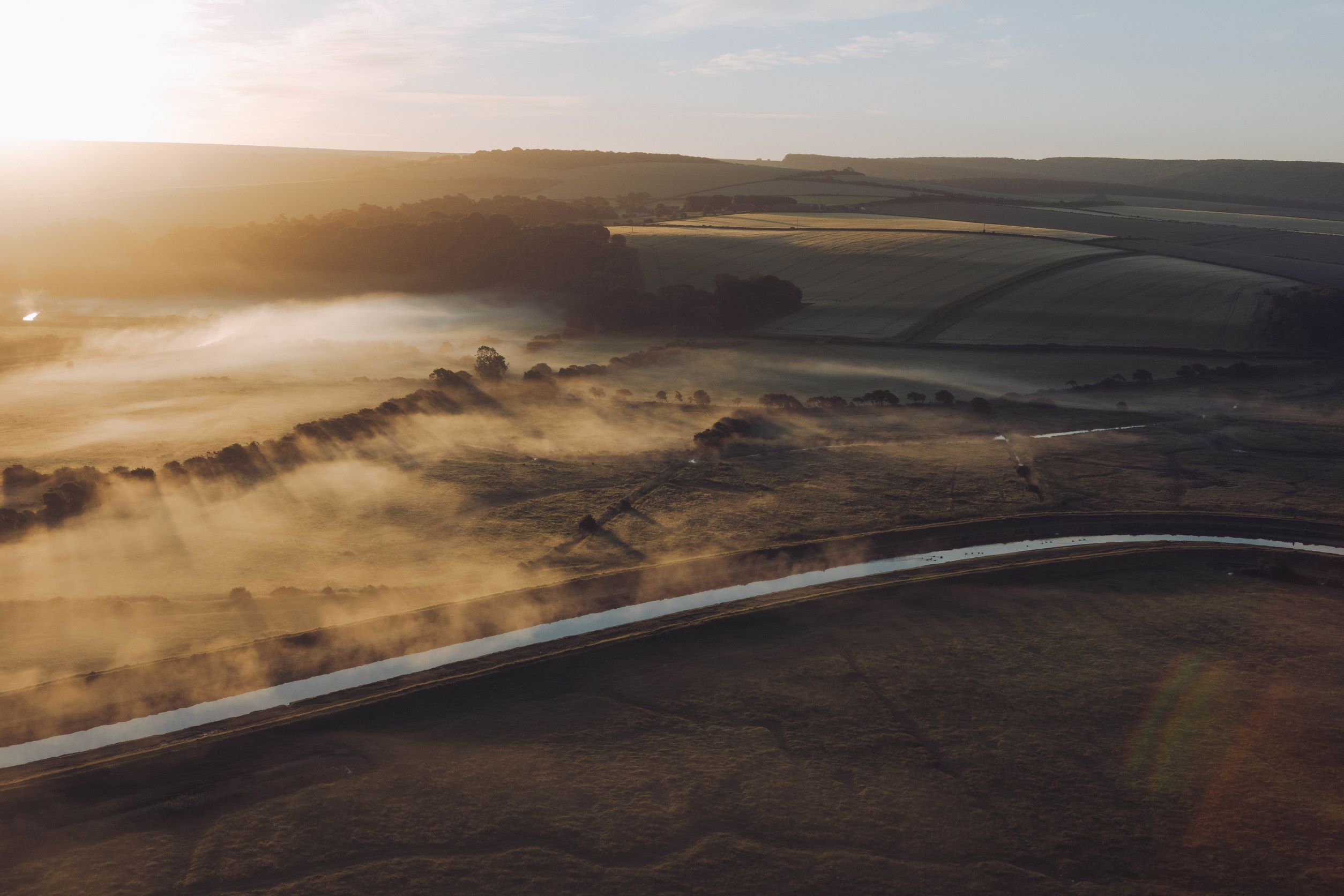 Bloomsbury Heartland: Charleston, Chalk and Coast
Sussex Modern Stories | 3 minutes read
Just over one hundred years ago a group of artists, writers and intellectuals changed how we think of a special corner of Sussex – and a lot else besides. Here, beneath the South Downs and between the Ouse and Cuckmere valleys, is Bloomsbury's country heartland. The Bloomsbury group, as they became known for their London base, adopted this part of Sussex as their escape, to live their own lives in the way they wanted – independence, sexual freedom and a rural existence.
Centred on Charleston, the farmhouse home of artists Vanessa Bell and Duncan Grant, the landscape around Firle has a unique story to tell. It became home from home for some of the greatest creative minds of the early twentieth century. Writer Virginia Woolf lived at Monk's House with her husband Leonard Woolf, just a few miles across the valley from her sister Vanessa at Charleston. Together with their friends and lovers the group became a Modernist movement of its own, challenging accepted norms in living, culture and art.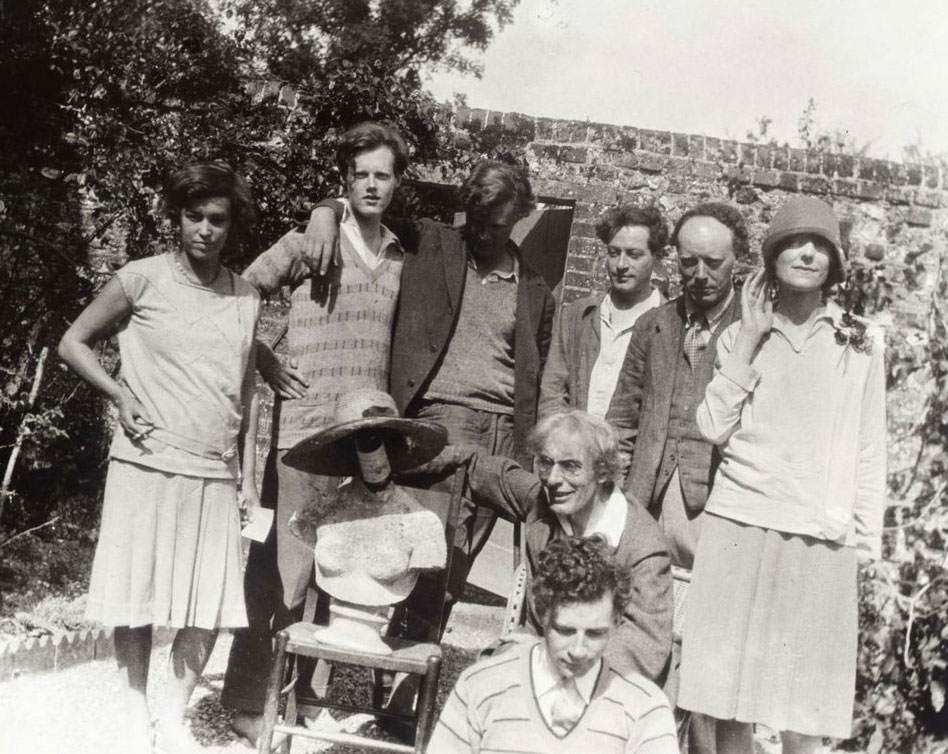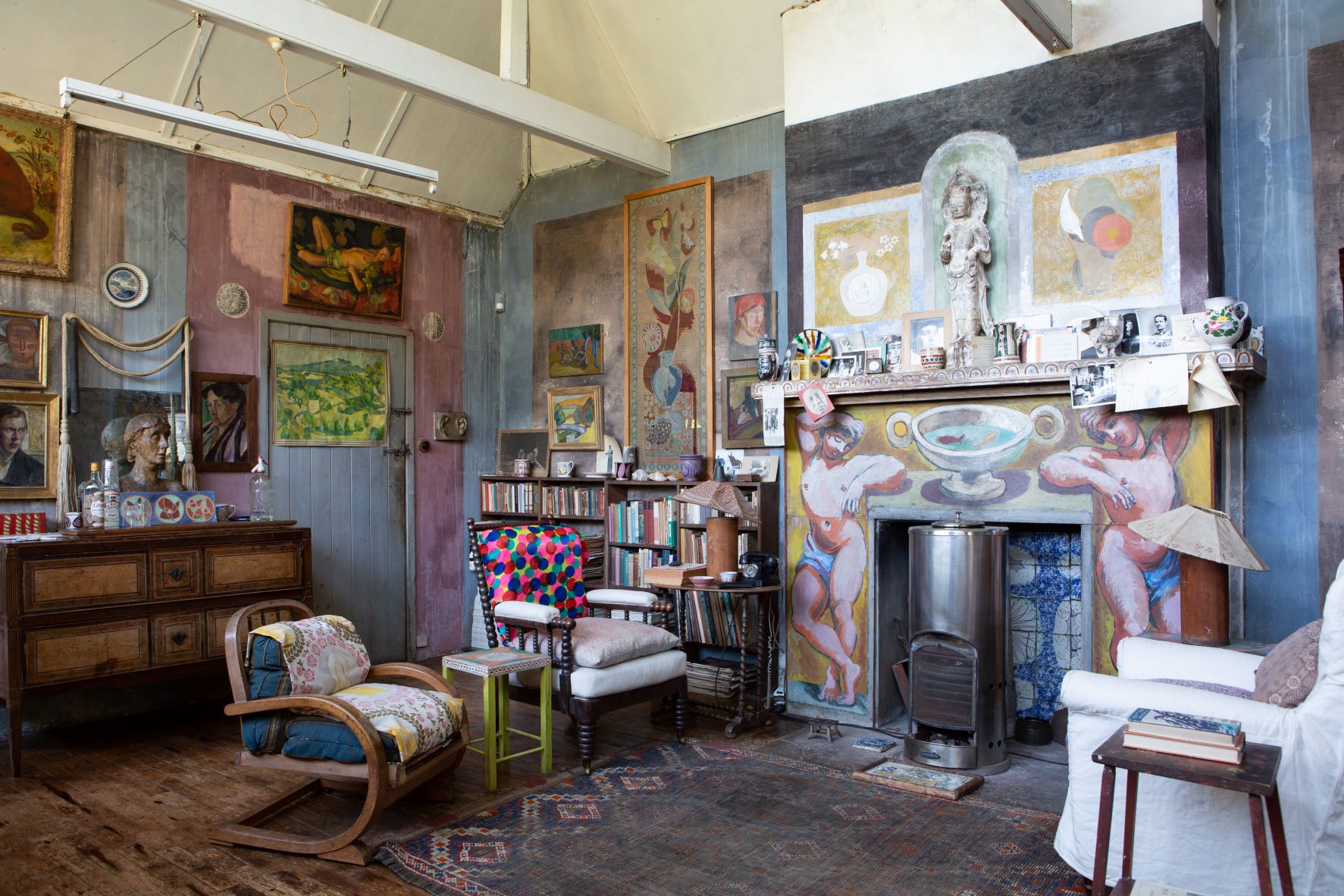 The Bloomsbury Group – who were they?
In the early part of the last century an informal grouping of London-based artists, writers and intellectuals shared ideas that helped change our thinking today. This part of Sussex was their place of escape, where their complicated relationships and creative collaborations played out. The pivot of the group were two women, sisters artist Vanessa Bell and writer Virginia Woolf, who lived respectively at Charleston and Monk's House.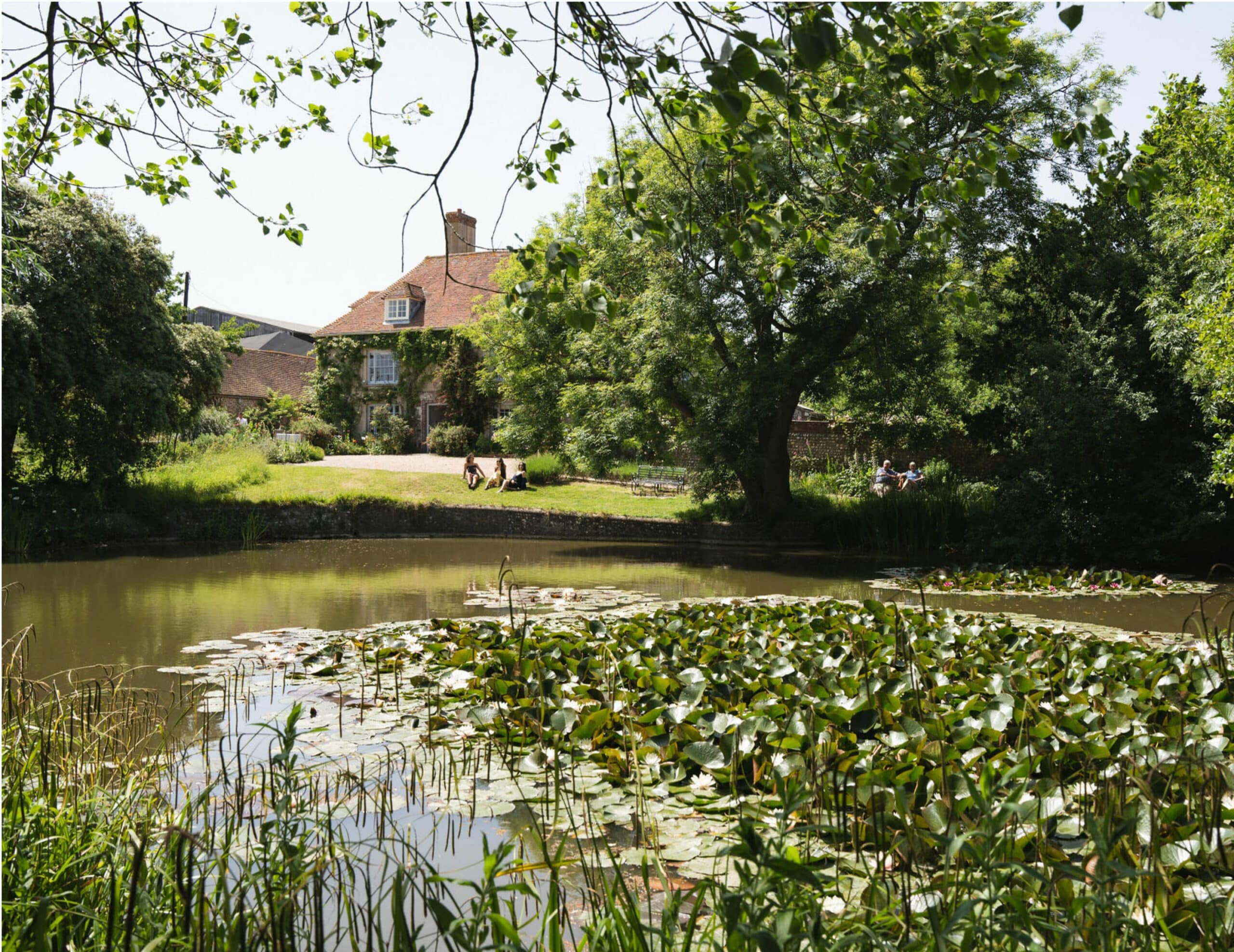 Today that spirit of creative independence lives on, especially at Charleston, which you can visit and experience the house and garden much as it was a century ago. Charleston now has festivals, exhibitions and events throughout most of the year that continue the debates and explore the ideas that surfaced back then and are remain relevant today.
To further evoke a feeling of being in the presence of Bloomsbury you should visit Monk's House (a National Trust property) in Rodmell where the place feels as if the Woolfs had just stepped out. It is possible to walk from Rodmell via Southease across the River Ouse and up over Firle Beacon and then down towards Charleston. The views are sensational and your effort can be rewarded with drink or meal at the Ram Inn in the tiny village of Firle. The Ram has rooms for those who want to stay and a companionable, relaxed atmosphere.
A detour to nearby Berwick village is worthwhile to see the poignant wall paintings by Duncan Grant, Vanessa Bell and her son Quentin in the medieval parish church.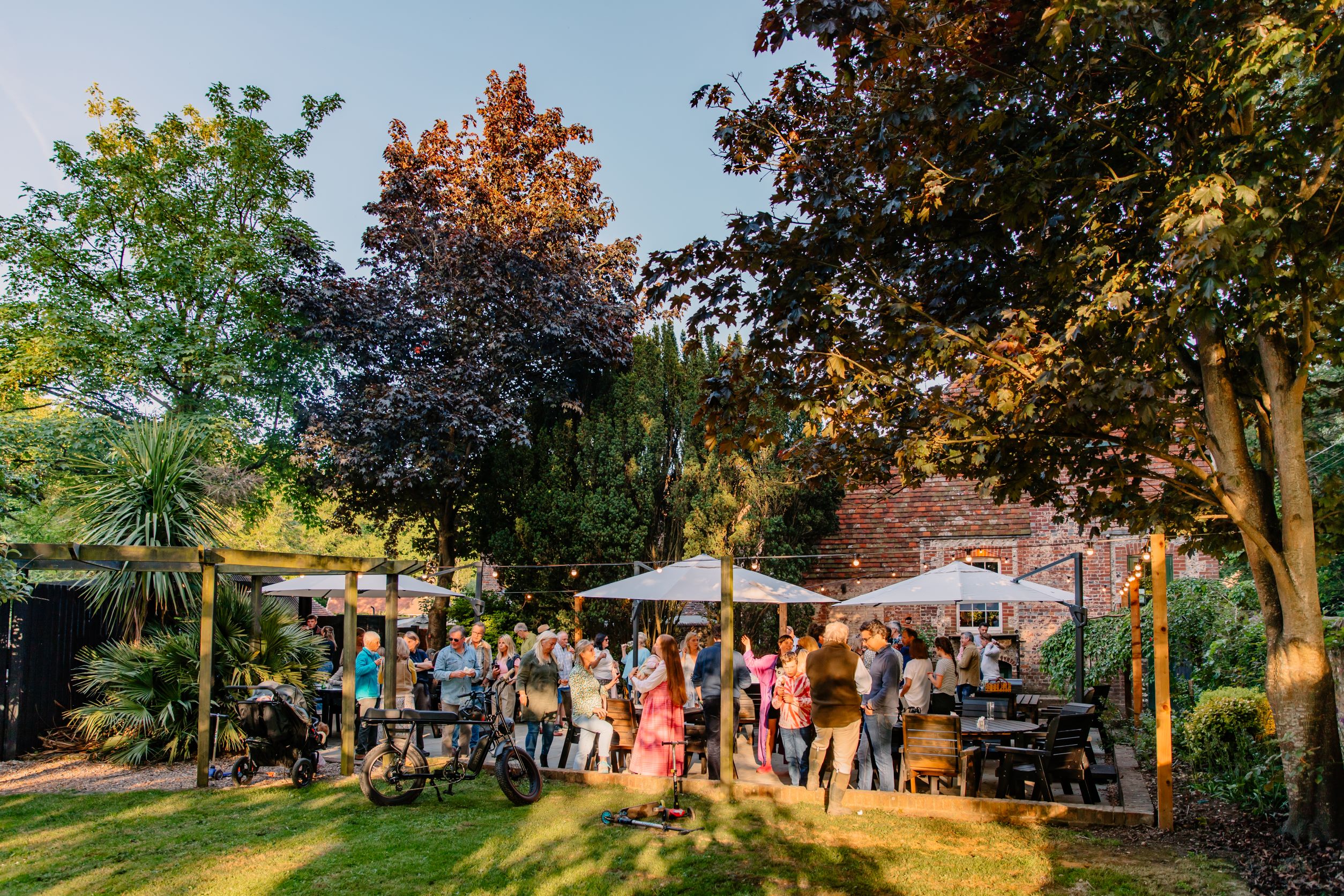 Together with their friends and lovers, they challenged accepted norms in living, culture and art
For those with the energy and stamina it's possible to continue walking on the Downs towards Alfriston. Here the Star Inn makes for a welcoming destination in this timeless downland village.
Further on is the romantically-sited Rathfinny Wine Estate which overlooks the Downs as they roll southwards towards the sea. At the winery you can enjoy a picnic amongst the vines and a 'glass of Sussex': world-class sparkling wine made from the same chalk geology you can find across the channel in northern France. Rathfinny has a superb restaurant with channel views and a full programme of events and courses designed for wine lovers.
The river meanders peacefully towards the sea, framed by the Seven Sisters cliffs and Friston Forest
The landscape of this area is truly diverse, but to bring home its full richness make sure you walk along the Cuckmere Valley, as the river meanders peacefully towards the sea, framed by the Seven Sisters cliffs and Friston Forest. This is quintessential Sussex and the views here are famously depicted as an evocation of England itself.
If you need further evidence of how Sussex embodies so much of England, it has to be Glyndebourne. Set in idyllic gardens this 'opera house in the country' offers a repertoire of classical and modern works that continues to astonish the world.
Whatever you choose to do and see the abundance of rich stories and dramatic landscapes in this part of Sussex will certainly reward your exploration – just as they did for the Bloomsbury pioneers all those years ago.
Charleston Festival
Visit Charleston in May, when the gardens are coming into life and the annually attracts internationally-acclaimed Charleston Festival attracts leaders in the fields of literature, art, music and social culture for 10 days of talks and ideas.