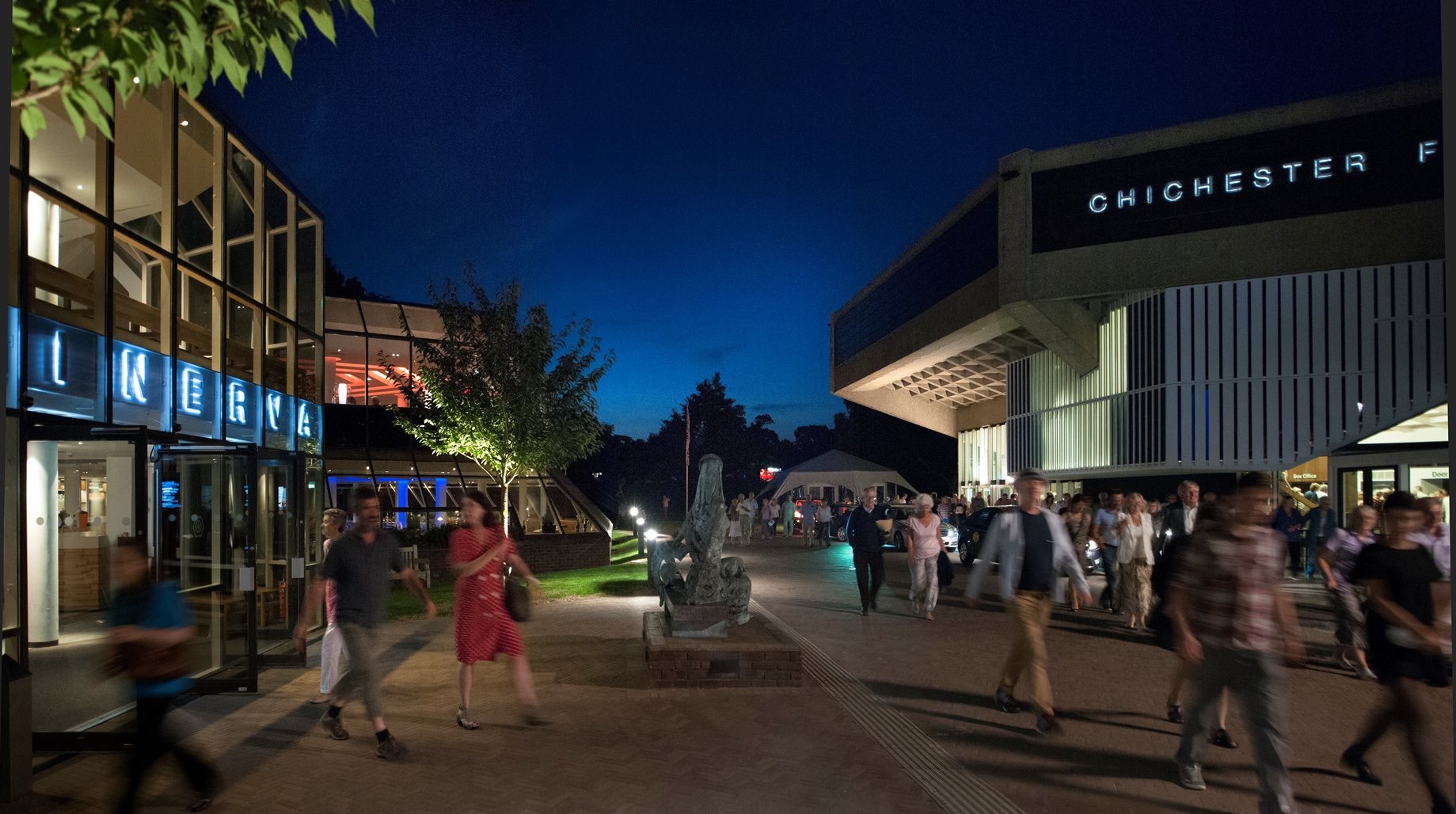 5 under-the-radar days out near London
Sussex Modern Stories | 3 minutes read
Looking for a break from the stresses of London life? A day trip to Sussex is just the ticket, says travel writer Emma Fast-Field.
Head to Sussex for unforgettable days out near London – without the crowds. You'll find arty coastal towns, famous landscapes and sunny slopes etched by some of the country's finest vineyards.
Sussex is well connected to London by road and rail. Little more than an hour after leaving the capital you could be admiring modern art in a cathedral city, following the footsteps of Virginia Woolf across the South Downs or sampling award-winning wines among the vines that produced them.
Here are 5 under-the-radar days out near London to fill your cup with fresh air, culture and some of England's finest wines.
1. Ashdown Forest + Bluebell Vineyard Estates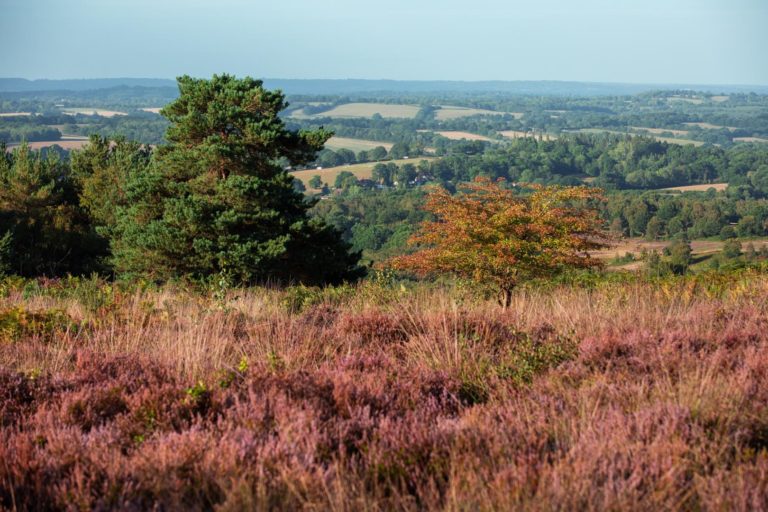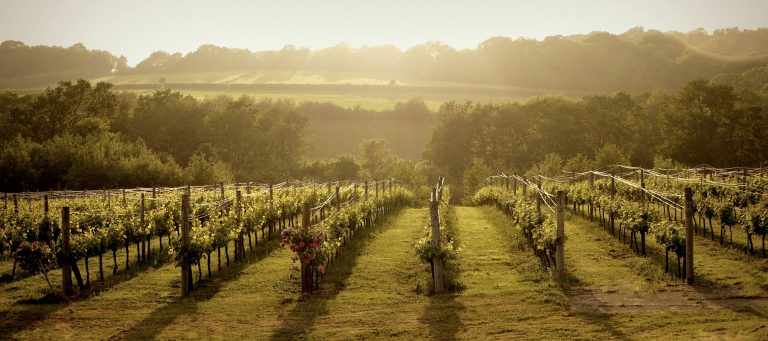 Surprisingly, woodland makes up only 40% of Ashdown Forest, which means the views are spectacular. On a clear day, you can see across the High Weald Area of Outstanding Natural Beauty to the North and South Downs.
AA Milne based Winnie-the-Pooh's world on Ashdown Forest. Pooh fans might recognise Ashdown's heathland landscape from EH Shepard's illustrations. You can take in the sights on an easy walk from Gills Lap Car Park, or park at Pooh Car Park and play Pooh Sticks on Pooh Sticks Bridge.
For lunch, pack a picnic or book a local pub before making your way to Bluebell Vineyard Estates.
Bluebell Vineyard more than lives up to its idyllic name. It's set in woodland on the edge of Ashdown Forest (visit mid-April to mid-May to see it carpeted with bluebells). But people don't come here for the views. They come for the wine. Join a tour to see the vineyard and winery, learn about Bluebell's sparkling wine-making process and taste five current wines.
Getting there: This is one of the easiest days out by car near London. It's less than 40 miles from central London to the Ashdown Forest car parks, then 8 miles to Bluebell Vineyard.
2. Charleston + Firle Beacon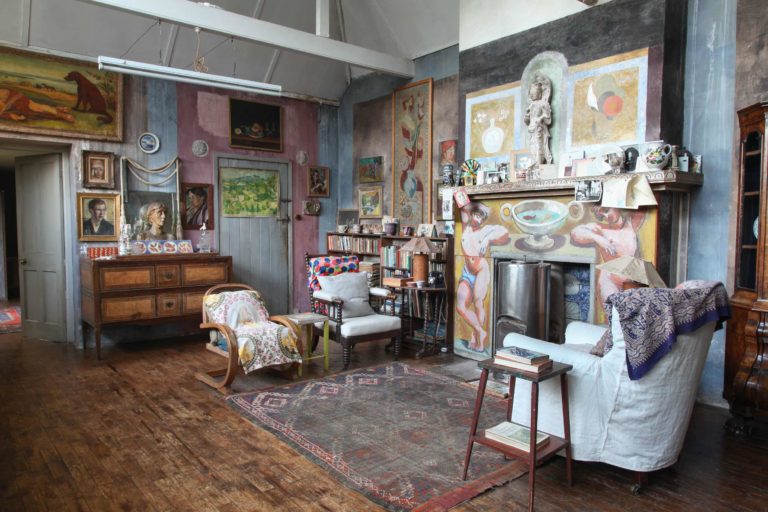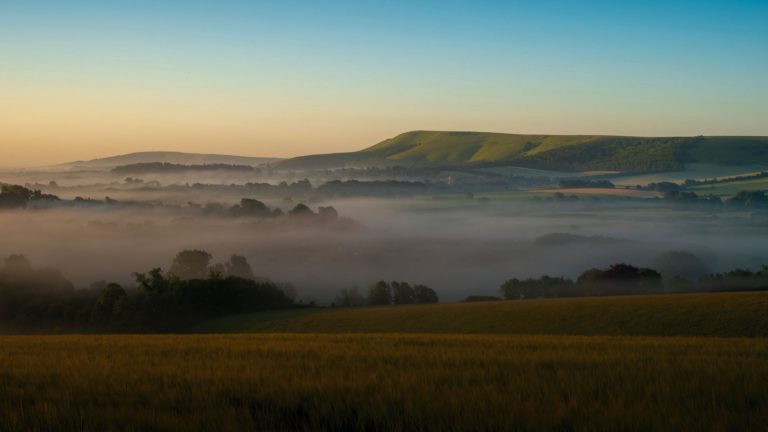 Immerse yourself in the world of Virginia Woolf and Vanessa Bell. The sisters called this part of the South Downs home during the first half of the 20th century.
When modernist painter Vanessa Bell, her lover Duncan Grant and his partner David Garnett moved to Charleston in 1916, they decorated every surface of the farmhouse by hand. It soon became the country retreat of the radical thinkers, artists and writers of the Bloomsbury Group. Explore the house and garden, or join one of Charleston's many workshops, performances, exhibitions and talks – all well worth planning a day or even a weekend around.
3. Ditchling Museum of Art + Craft + Ridgeview Wine Estate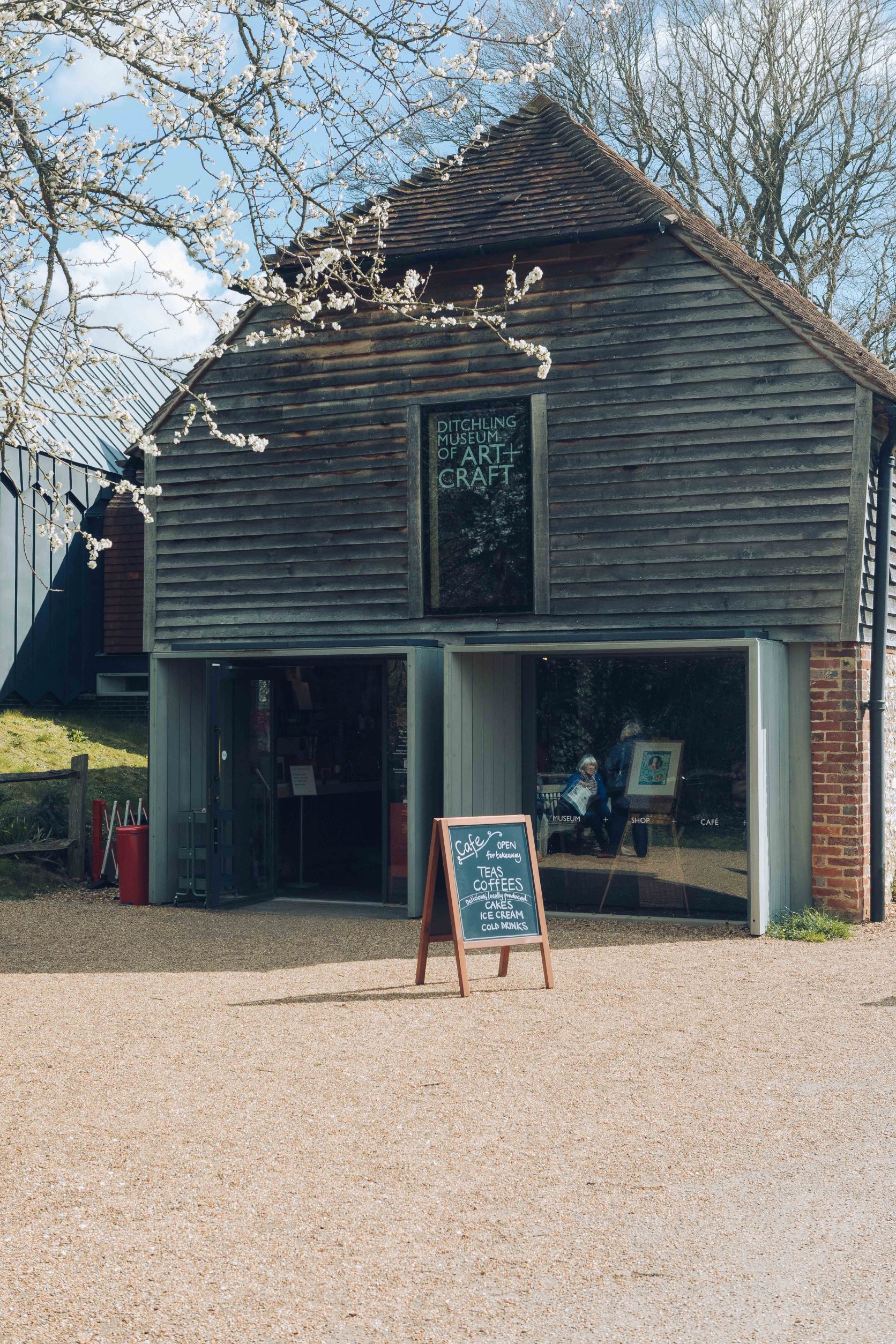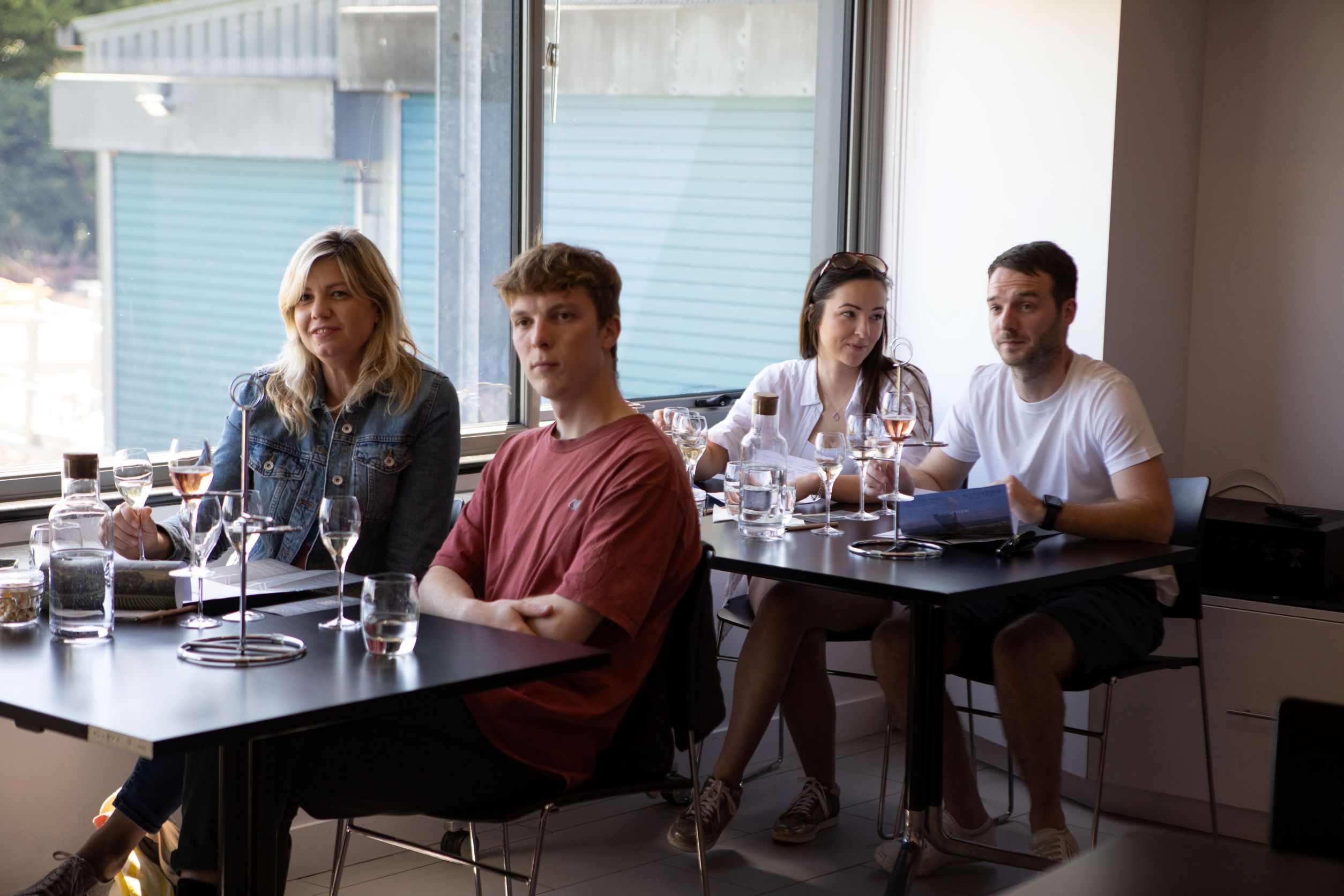 The village of Ditchling may be small but it punches well above its weight when it comes to creativity. In the early 20th century, artist, printmaker and typeface designer Eric Gill established a community of artists and craftspeople here. The community, known as The Guild of St Joseph and St Dominic, ended in 1989 but its works live on in Ditchling Museum of Art + Craft.
The permanent collection includes weaving by Ethel Mairet, silversmithing by Dunstan Pruden and typography by Eric Gill and Edward Johnston. The museum also hosts exhibitions, tours, lectures and workshops on everything from natural dyeing to nature writing.
For lunch, book a table in The Ridgeview Wine Garden and feast on small plates and sharing platters. Next, join a guided tour of Ridgeview's vineyard, winery and cellars. Sipping award-winning sparkling wines to views across the South Downs is the perfect end to the day.
Getting there: It's about 50 miles by road from central London to Ditchling Museum of Art + Craft, then less than 2 miles from there to Ridgeview Wine Estate. Or you could take the train to Hassocks and cycle or taxi the 1.6 miles to the museum. The pavement doesn't extend the full length of the road between the Museum and Ditchling so only walk if you're not fazed by a rough footpath along the edge of a B road.
4. Pallant House Gallery + Chichester Cathedral + Chichester Festival Theatre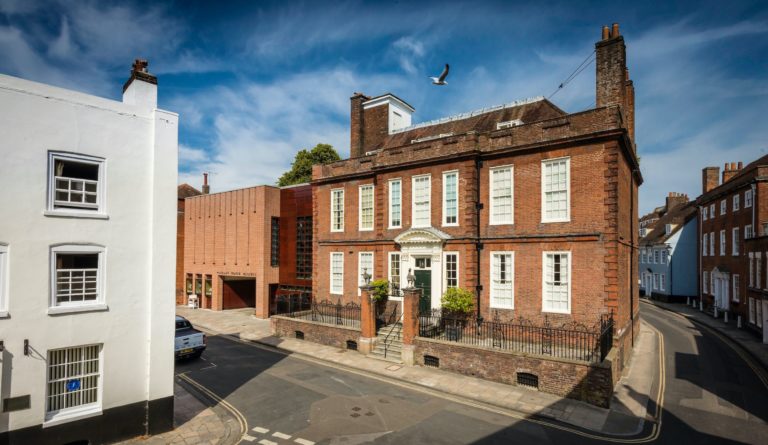 It's hard to beat Chichester for heritage-infused cultural days out by train near London – the city was recently named the UK's second best spot for a cultured getaway. Ancient Roman walls and Georgian streets wind beneath the 600-year-old cathedral spire, and the city lays claim to one of the UK's flagship regional theatres and one of its most important collections of Modern British art.
Set in a grand Queen Anne townhouse, Pallant House Gallery displays works by eminent British artists including Barbara Hepworth, Andy Goldsworthy, Grayson Perry and Duncan Grant, plus temporary exhibitions, talks and workshops.
Have lunch beneath Tracey Emin's thought-provoking Roman Standard sculpture in the Pallant Café Courtyard Garden then set out to discover unexpected modern cultural gems in historic Chichester.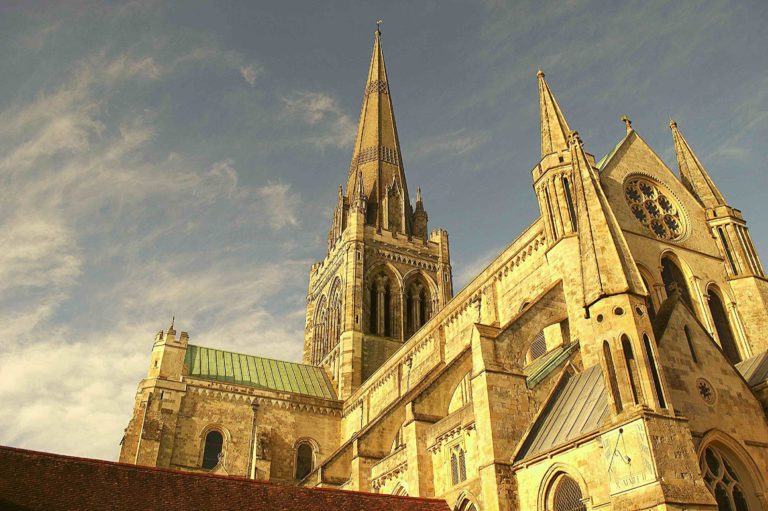 Chichester Cathedral is a must-see for art lovers. As well as Medieval paintings and Victorian glasswork, don't miss the stained-glass window designed by Marc Chagall. The cathedral often hosts exhibitions and arts and crafts workshops too. Later, catch a performance, talk or discussion at Chichester Festival Theatre.
Getting there: Chichester is about 2 hours by train from London. If you stay for a show at the Festival Theatre, make sure it finishes in time for the last train.
5. Brighton Museum & Art Gallery + Shopping in the North Laine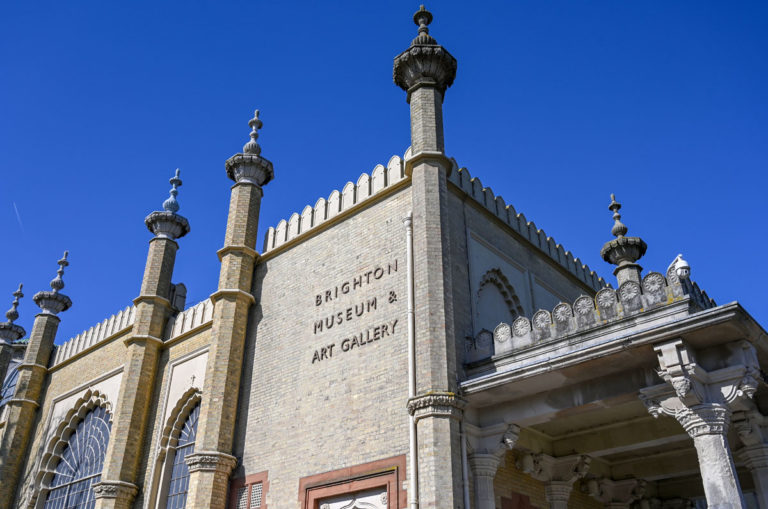 An obvious one for the 'easy days out by train from London' bucket list is Brighton, but instead of following the masses to the pier and beach, spend the day revelling in the city's creative spirit.
Brighton Museum & Art Gallery is at the heart of the city's cultural quarter. After you've spent a few hours in the company of artworks by significant artists and designers such as Pablo Picasso, Salvador Dali and Charles Eames, step outside to admire the exotic Royal Pavilion and the art deco-style Brighton Dome, a vibrant multi-arts venue.
The Cultural Quarter is surrounded by shops and restaurants. Take your pick for lunch, then browse up-and-coming designers, vintage shops and indie boutiques in Brighton's buzzing North Laine district.
Opening hours vary so check before you go.
Getting there: Brighton is 1 hour by train from London.
Emma Fast-Field is a travel writer specialising in the UK. When she's not interviewing adventurers or writing about Sussex, she likes nothing more than finding a beautiful spot for a swim, a good book and a bottle of something chilled. Follow Emma on Instagram.