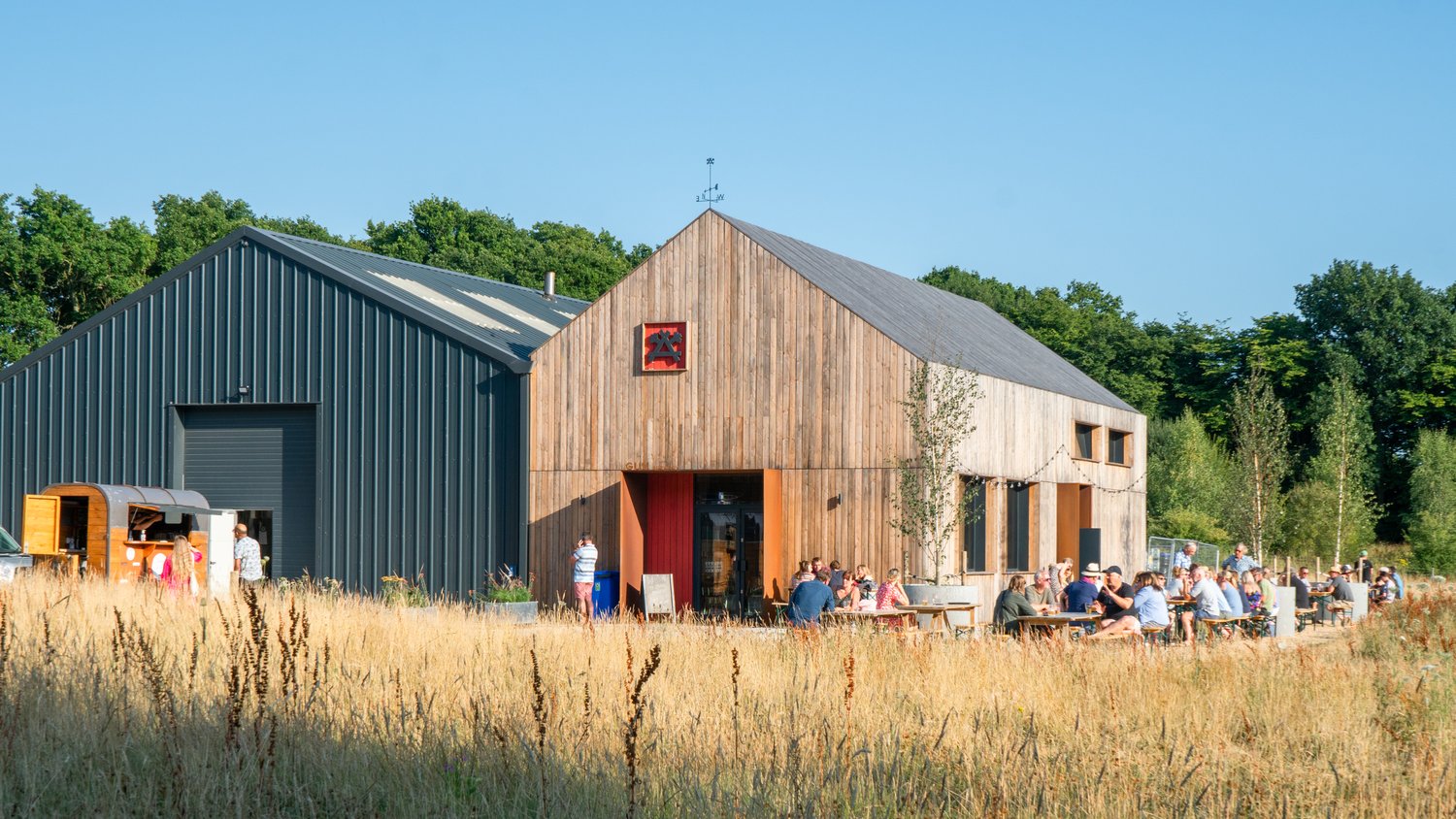 Sussex on tap: the best craft breweries and taprooms
Sussex Modern Stories | 5 minutes read
From craft beer aficionados to thirsty walkers, to those just after a great pint in a unique location, Sussex has a drinking spot for everyone. Here's a guide to some of the top craft beer hotspots in the county.
Words: Ellie King / @hoppy_raptor
Beak Brewery
Beak Brewery is nestled under the towering chalk cliffs that overlook the town of Lewes and is well worth the short detour from the centre for some of the finest craft beer in the country. In their laid back taproom drinkers are shoulder to shoulder with the giant foudres, and stainless steel tanks, whilst the yard out front has plenty of space to enjoy the sun and there's covered seating too for shade seekers and less clement weather. Beak are currently basking in the glowing success of their first beer festival, These Hills, but regular events include live music, DJ's and that finest of Sussex traditions, Toads tournaments.
Beak Brewery / Lewes BN8 6JL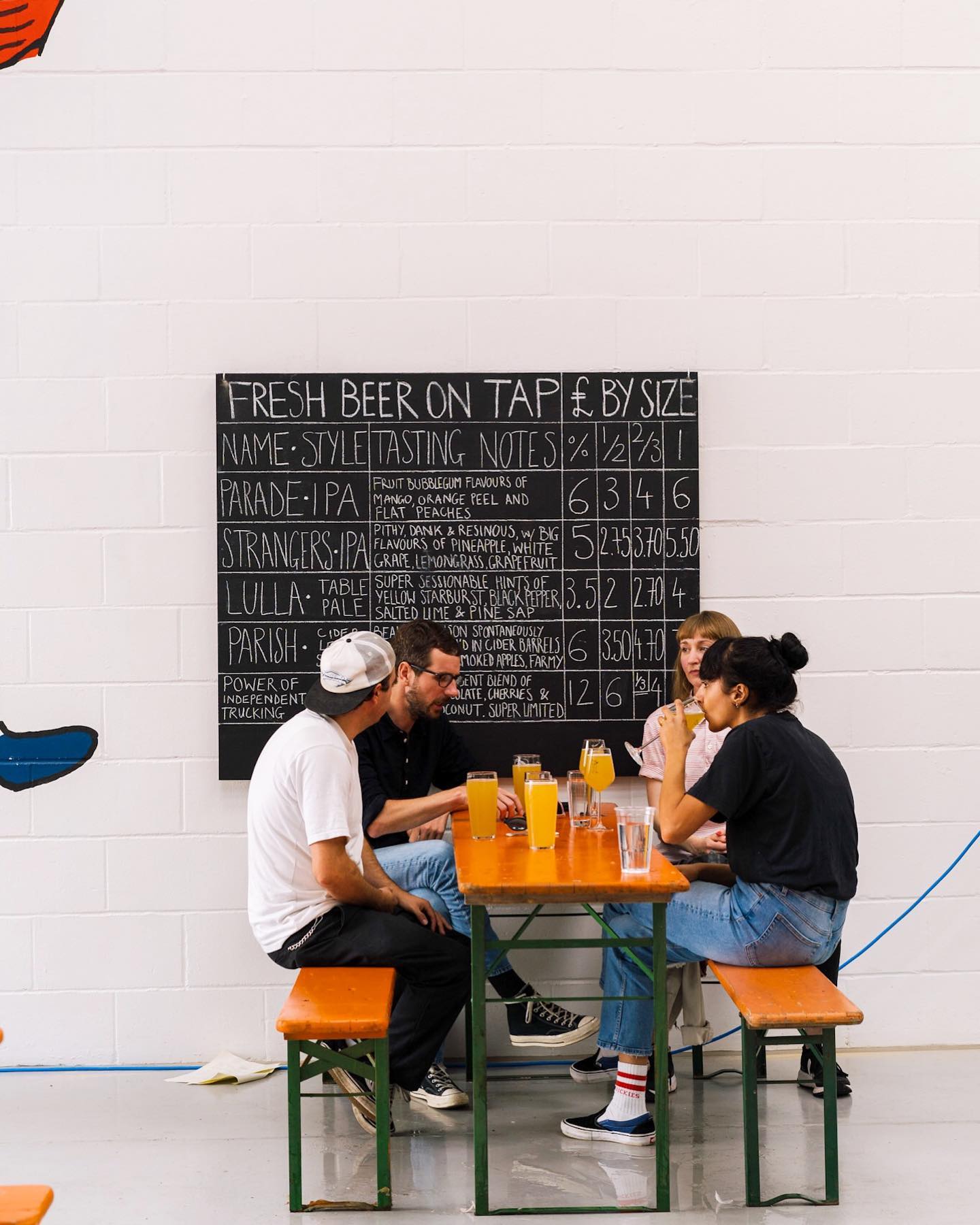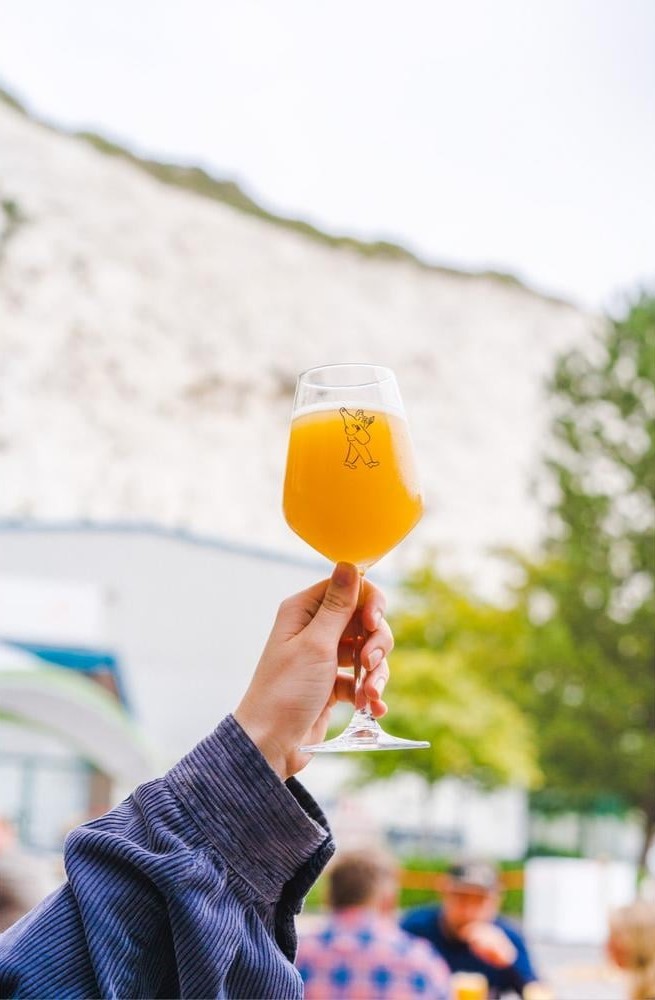 Abyss Brewing
On the other side of town from Beak, Abyss Brewing, who started life in the cellar of the Pelham Arms in Lewes, opened their brewery tap in a former Maltings building lin 2021 after a wildly successful Crowdfunder campaign. The aesthetically striking but thoughtful space allows drinkers to enjoy their beer at the heart of where it was made. The large yard with stretch canopy gets the afternoon sun and is the perfect spot to while away the hours. Grab a burrito from Mexican street food legends Carlito Burrito while you're there as the perfect accompaniment to one the many great beers served in the Abyss. 
Abyss Brewing / Lewes BN7 2BF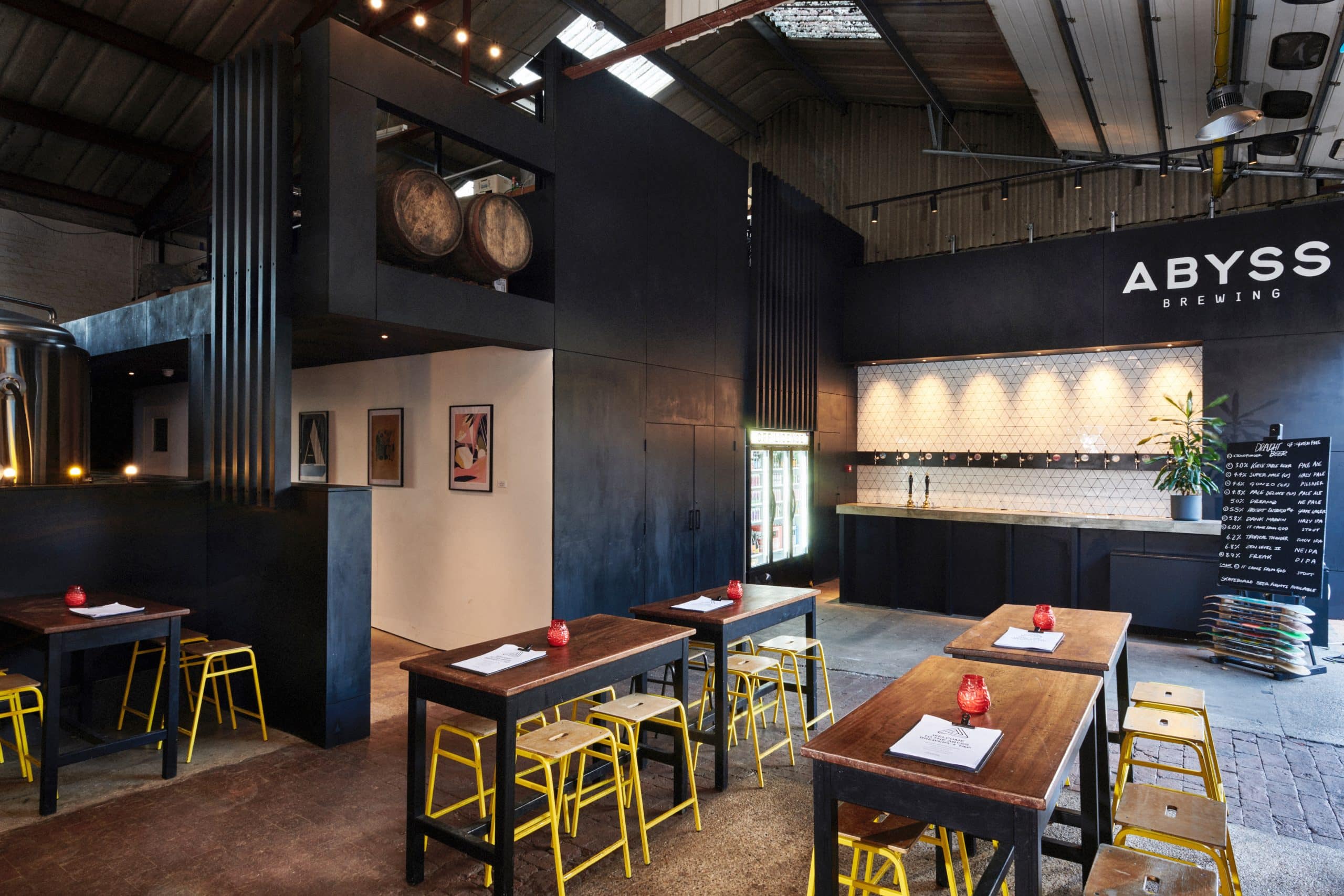 Gun Brewery
Gun recently moved operations to a larger, bespoke brewery and taproom. Blending Scandinavian minimalism and Tuscan summers with its wood panelled interiors and patio that overlooks a rolling valley, it's a stunning spot. Serving their well loved cask ale classics alongside kegged versions and small batch brews, there's plenty of variety on tap. 
Gun Brewery / Heathfield TN21 0JX
Lakedown Brewing
A 20 minute drive north from Gun, near Burwash, is Lakedown Trout Fishery and brewery taproom. Tucked away next to the family run fishing lake this humble but cosy and perfectly situated fishing lodge serves Lakedown's own beers on cask and keg. Quite possibly one of the most tranquil spots to enjoy a beer, you'd be forgiven for dozing off in one of their deckchairs on a sunny day. 
Lakedown Brewing / Heathfield TN21 8UX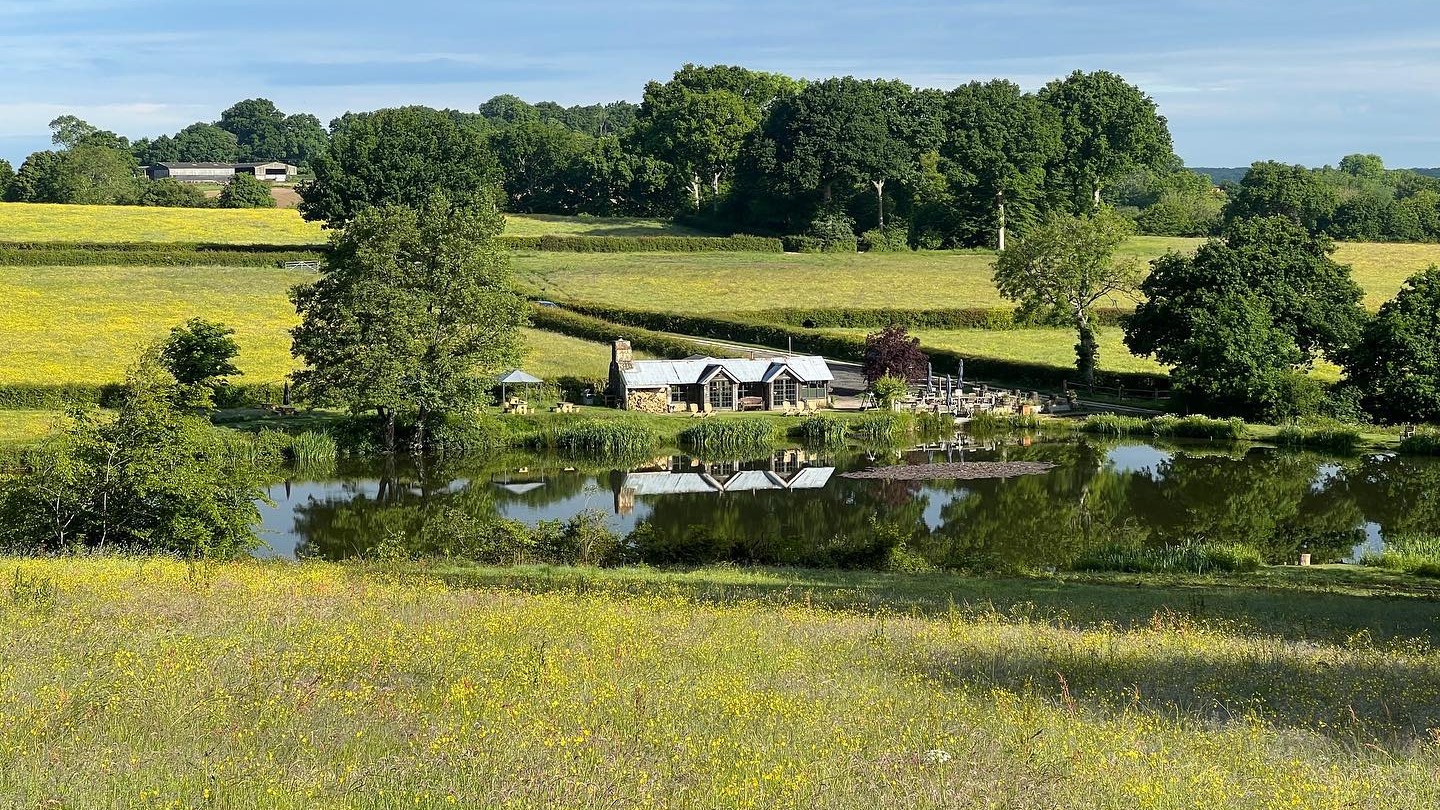 The Brewhouse Project
Just outside the small but majestic town of Arundel you'll find Arundel Brewery's taproom, coffee house and all round social hub, The Brewhouse Project. This spacious former farm shop is surrounded by fields and for great coffee, food, beer and friendly staff it is unmatched. Cakes and pastries are locally sourced, Greek street food legends Happy Go Souvlaki are the current kitchen residents and Friday nights host local DJ's Get it Together. The 8 taps serve Arundel's own beer, which is going from strength to strength right now, as well as guest beers and tap takeovers from some of the finest breweries in the country. 
The Brewhouse Project / Arundel BN17 7QL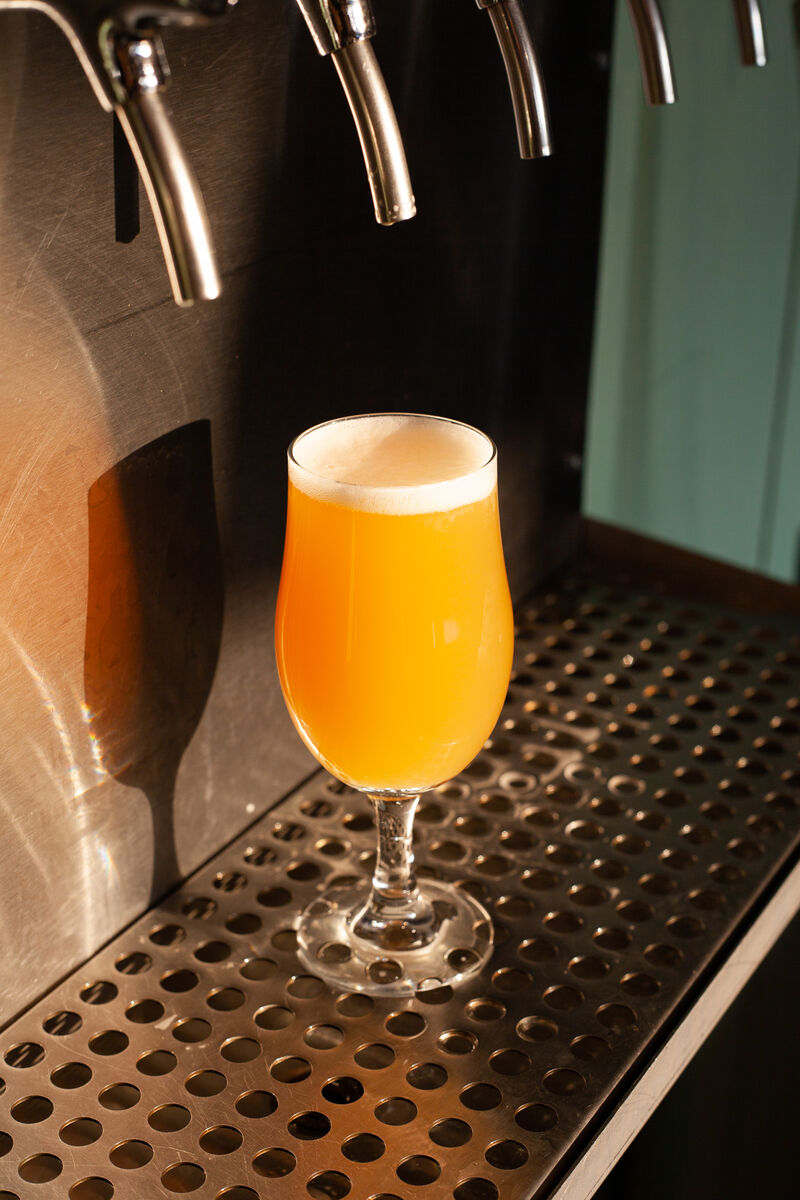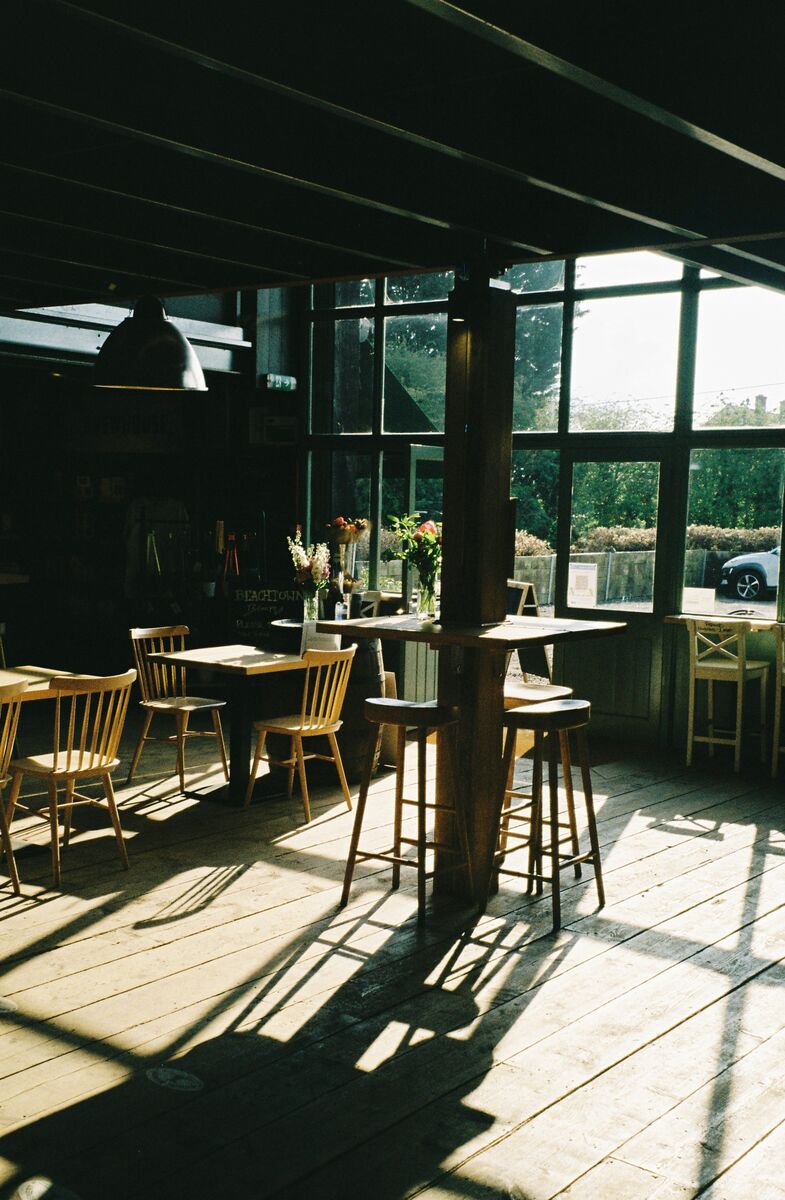 360 Degree Brewing Company
If you like your craft beer with a side of steam trains then 360 Brewing taproom is the place for you. A stone's throw from the Bluebell Railway, 360 brew and serve a wide range of beer from Czech style pilsners, to a low alcohol table beer, a cask best bitter and increasingly hoppy double IPA'S. They also stock a variety of guest beers in can and bottle, as well their own small pack to takeaway or enjoy on site.
360 Degree Brewing Company / Uckfield TN22 3HQ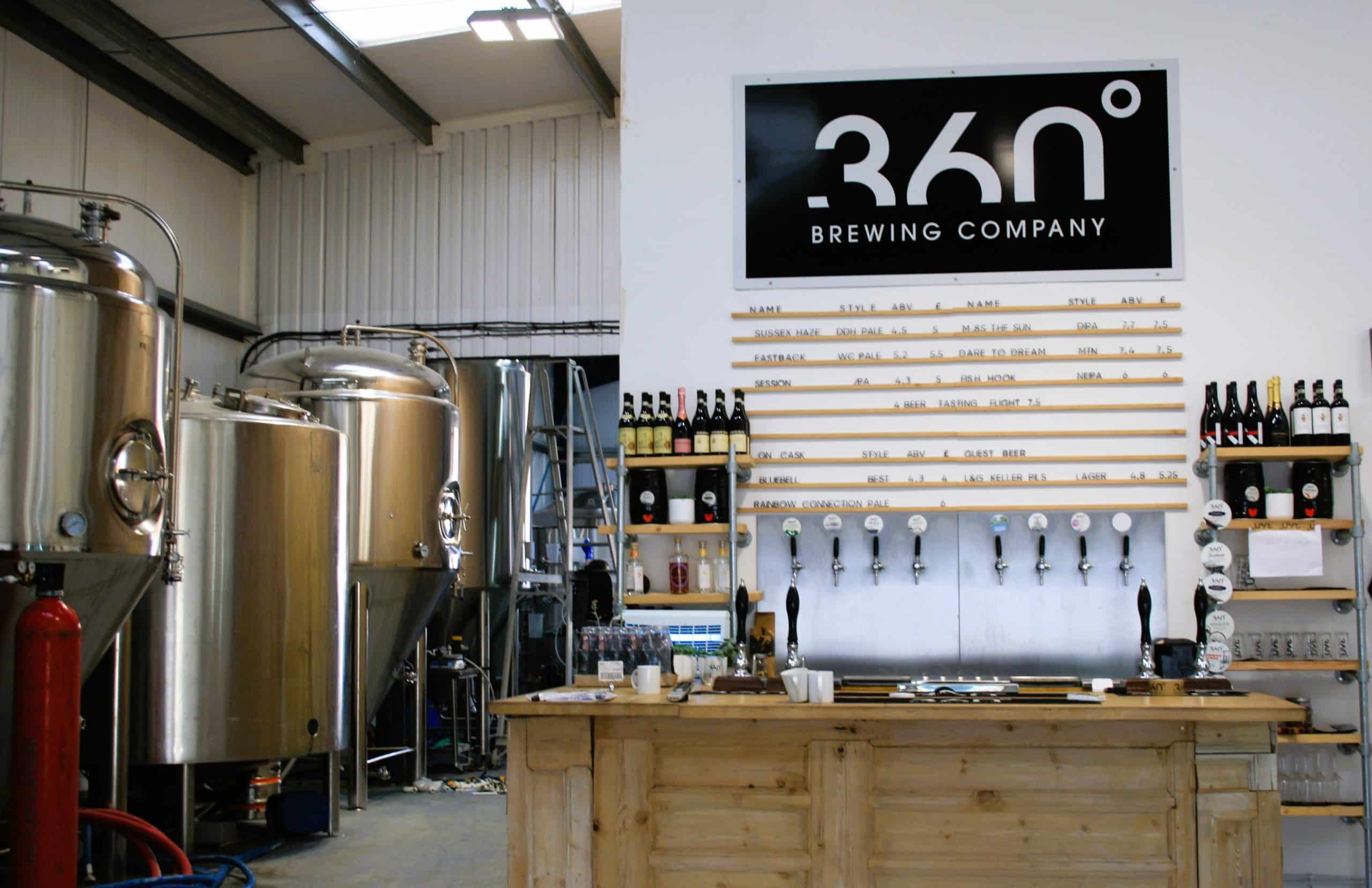 Hand Brew Co and Cloak and Dagger
Worthing has developed a thriving craft beer scene with some excellent independent bottle shops and pubs. It is also home to independent craft breweries Hand Brew Co and Cloak and Dagger. Hand moved brewing production from Brighton's Kemptown to Worthing in 2020 and were joined by other local beer legends Cloak and Dagger. The taproom serves beer from both breweries as well as an excellent range of natural wine and cider. It's a welcoming and inclusive space and with so much excellent beer on tap, and only 10 minutes from West Worthing train station, you'll definitely want to leave the car at home for this one.
Hand Brew Co / Worthing BN13 1AL
Cloak and Dagger Brewing / Worthing BN13 1AL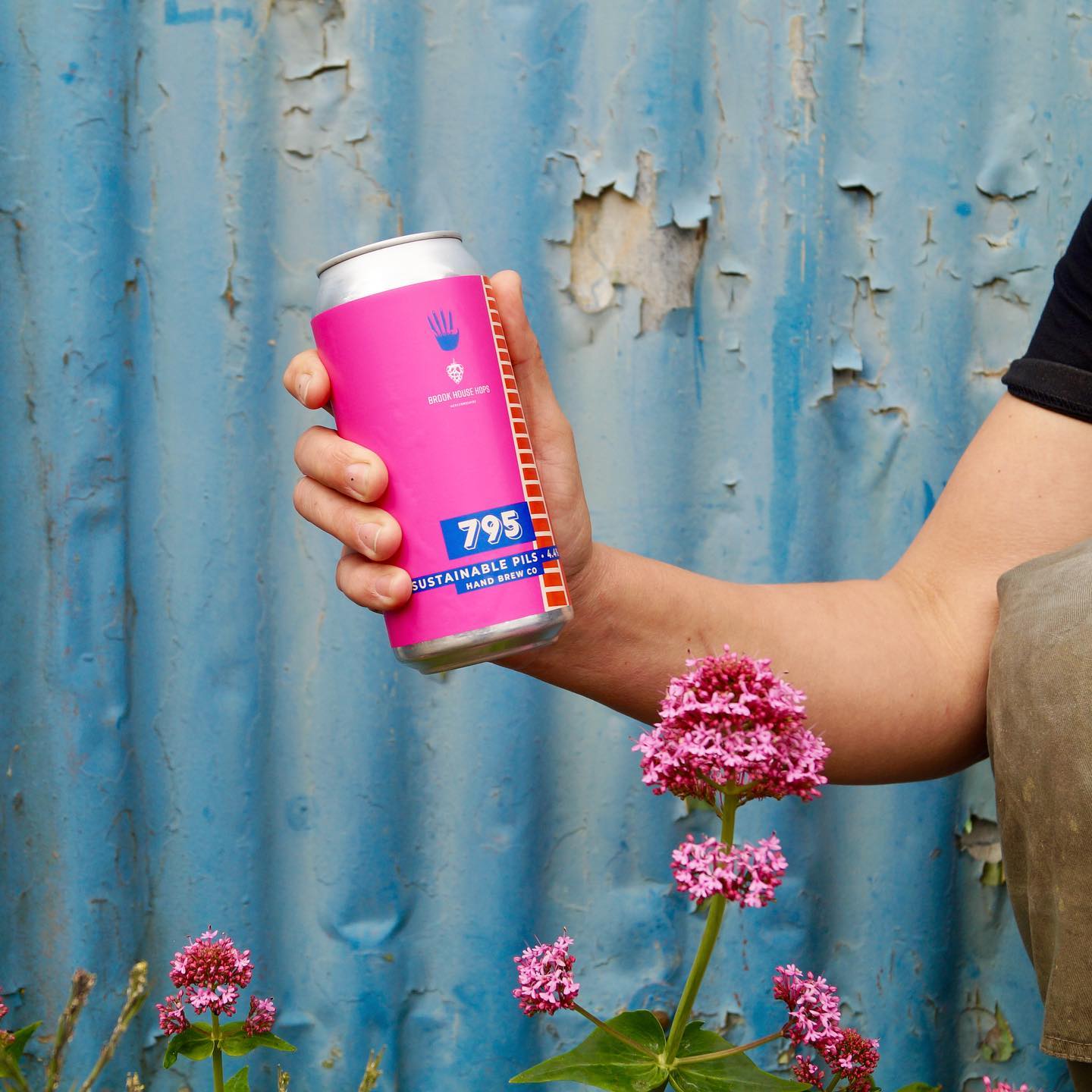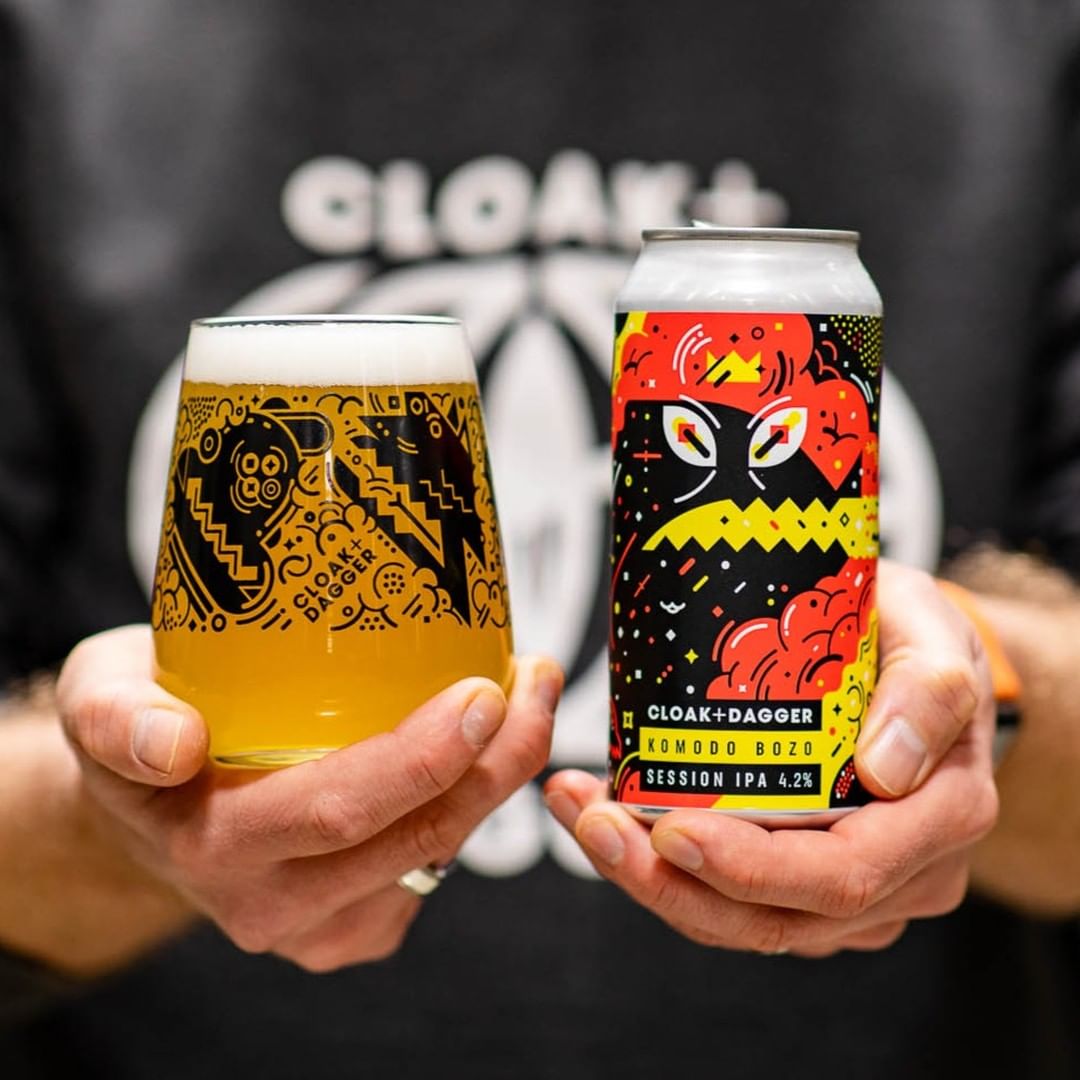 Little Monster
Little Monster are known for their well crafted, accessible range of beers from fruity sours to dank double IPA's. They moved into their own brewery in the heart of the National Park in May. Just north of Chichester and close to Goodwood Racecourse, the location couldn't be better for a post Downland ramble beer. The taproom is currently open to the public two weekends a month.
Little Monster Brewing Co / Chichester PO18 9HW
Brewing Brothers
Celebrating craft beer and woodfired pizza, Brewing Brothers was establushed in 2016 by brothers Ned and Charlie after a visit to the brewhouses of America. Find them in three Hastings locations: at The Imperial, The Courtyard, or their brewery taproom. Meet Ned and find out more about Brewing Brothers in our video interview here.
Brewing Brothers / Hastings TN354NR
Unless otherwise stated, all the taprooms have rotating food trucks so check out their social media for updates and support these wonderful local breweries!
This article was first published in issue #1 of Sussex Modern zine in Autumn 2022.