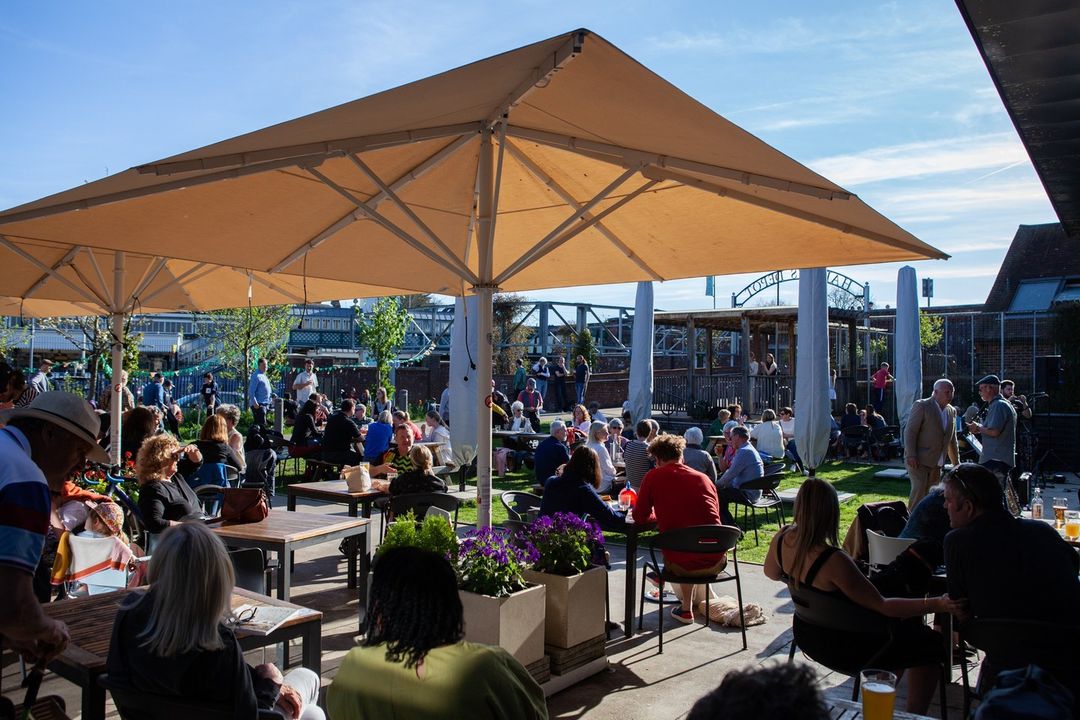 Sussex Modern recommends: The best cultural events this summer
Sussex Modern Stories | 3 minutes read
Sussex Modern presents our selection of this summer's cultural highlights, including festivals, exhibitions, performance and wine. Let loose, enjoy that famous Sussex sunshine and dive into a diverse selection of modern cultural experiences set amongst the county's inspiring landscapes.
Ten days of talks and performances with leading and emerging artists, writers, thinkers and changemakers. This year's line-up features Bob Geldof, Benedict Cumberbatch, Sheila Hancock, Deborah Frances-White, Olivia Laing, Sarah Moss, Jacqueline Wilson, Monique Roffey, Jim Al-Khalili, Emily Maitlis, Zandra Rhodes, and many more. 19-29 May, Charleston.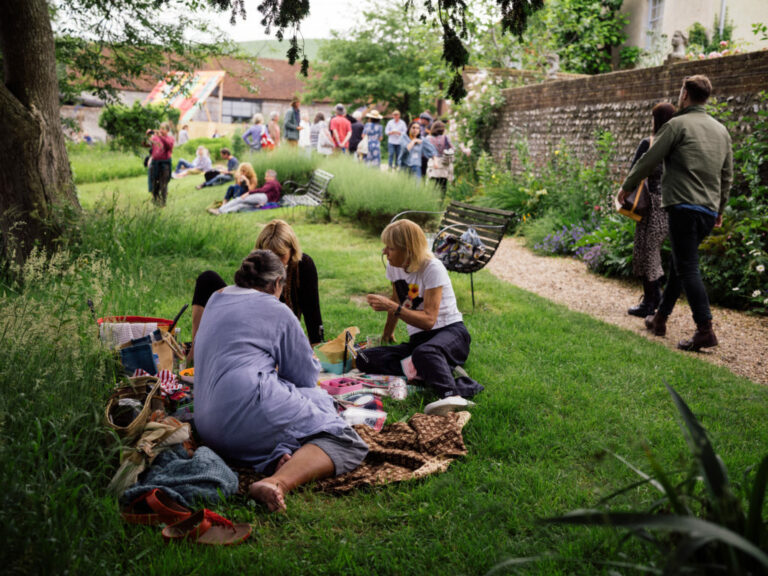 Glyndebourne's flagship summer programme of world class opera returns, with highlights including Mozart's 'Le Nozze de Figaro', Puccini's 'La boheme' and 'The Wreckers' by Ethel Smyth. Visitors are encouraged to picnic in the gardens or dine in Gyldebourne's restaurants during the 90-minute interval, as well as taking in specially curated art exhibitions which resonate with this season's productions. 21 May – 28 August, Glyndebourne.
Lewes' beloved cultural hub Depot celebrates its 5th anniversary in May and June with an exciting programme of events. Head to their website for details. May-June, Depot.
England's leading multi-arts festival returns to full strength in 2022 with over 150 events celebrating the arts across Brighton and beyond–including a series of festival and fringe events at Attenborough Centre for the Creative Arts. 7 May – 29 May, various venues.
Charleston hosts four days of live and in-person events bringing together today's most pioneering gardeners, designers, writers, artists, horticulturalists and activists. This year's festival explores themes of race, access, privilege, mental health and sexuality through the prism of gardening, horticulture and the natural world. 14-17 July, Charleston.
 West Dean College presents five days of guitar concerts and masterclasses, set in the idyllic college grounds. Featuring Daniela Rossi, Gary Ryan and more. 13-18 August, West Dean College. 
Nathan Coley 'You Imagine What You Desire'. Photograph: Keith Hunter
Glyn Philpot: Flesh and Spirit 
This first major exhibition of the British artist's work in almost 40 years brings together over 80 paintings, drawings and sculptures, many unseen in public for decades, which chart Philpot's development from Edwardian swagger portraits to a radically modernist style in the 1930s. 14 May – 23 Oct, Pallant House Gallery.
Featuring architectural superstructures and topographical forms devoid of human presence, Minoru Nomata's visionary paintings depict imaginary landscapes that transcend time and place. 21 May – 4 Sept, De La Warr Pavilion.
Langlands & Bell: Ideas of Utopia, Absent Artists and Near Heaven
Two exhibitions curated by BAFTA award-winning and Turner Prize-shortlisted artist duo, Langlands & Bell are presented at Charleston, along with a new installation in the house's previously off-limits attic. Until 29 Aug, Charleston.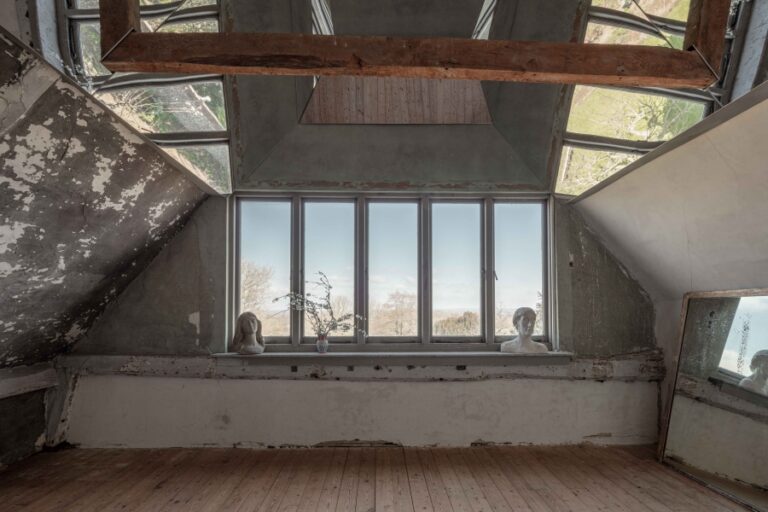 Frank Brangwyn: The Skinners' Hall Murals
Eight large-scale mural panels by Sir Frank Brangwyn RA (1867 – 1956) go on public display for the first time in this remarkable new exhibition. 26 May – 16 Oct, Ditching Museum of Art + Craft.
A major new commission by the  interdisciplinary design collective, in partnership with the De La Warr Pavilion, Wellcome Collection and West Dean College. 28 May – 4 Sept, De La Warr Pavilion.
The artist Maggi Hambling will present her first exhibition at Glyndebourne at the 2022 Glyndebourne Festival, featuring a new series of diptychs and ink drawings which resonate with this year's productions. 21 May – 28 August, Glyndebourne.
Eileen Mayo: A Natural History
The work of multi-skilled painter, printmaker, illustrator and tapestry designer Eileen Mayo (1906-1994) is celebrated in this solo exhibition; her first in the UK. Until 3 July, Towner Eastbourne.
Bring together more than fifty works from 1820 to the present day, this exhibition at seaside Hastings Contemporary explores the drama, beauty and strangeness of life at sea. 30 April – 25 Sept, Hastings Contemporary.
Down from London: Spencer Gore & Friends 
Over a hundred years after their landmark exhibition surprised and delighted Edwardian Brighton, this colourful display revisits the influential work of the Camden Town Group. Until 11 Sept, Brighton Museum and Art Gallery.
Agatha Christie's classic whodunnit is brought to life in a sumptuous new staging by writer Ken Ludwig and former CFT Artistic Director Jonathan Church. 13 May – 14 June, Chichester Festival Theatre. 
Heather Leigh x Lucy Stein, Wet Room
In this intimate and immersive experience, artist Lucy Stein invites musician and songwriter Heather Leigh to perform in her solo exhibition Wet Room at the De La Warr Pavilion on its final day. 2 May, De La Warr Pavilion. 
 Glyndebourne's flagship summer programme of world class opera returns, with highlights including Mozart's 'Le Nozze de Figaro', Puccini's 'La Boheme' and 'The Wreckers' by Ethel Smyth. 21 May – 28 August, Glyndebourne.
The celebrated coastal venue returns with a packed summer live music schedule, featuring St Vincent, The Flaming Lips, Warpaint, The Unthanks, Kae Tempest, Laura Mvula, Tom Odell and more. Throughout summer, De la War Pavilion.
Experience Sussex's world-famous vineyards in their summer finest, with a range of wine tasting events, supper clubs and tours. See our list of Sussex wineries and vineyards to start exploring. Throughout summer, various vineyards.
Held annually at Ridgeview Wine Estate, this fun-filled festival of live music, sumptuous street food and English sparkling wine is returning in August. 27 August, Ridgeview Wine Estate
The annual Surrealist Picnic returns to Farleys' beautiful sculpture garden, bringing a day of live jazz, surreal performance and dance. 28 August, Farleys House and Gallery.
Depot's weekly Saturday night outdoor events, championing the best local street food vendors, DJs and musicians. Saturdays throughout the summer, Depot.
Discover more art, wine and landscape attractions in Sussex.