Located two hours from London, this stunning Sussex seaside hotel offers a modern take on a classic English hotel experience.
With its own private beach, fresh sea air and uninterrupted views across the English Channel, the Relais Cooden Beach Hotel is a restorative escape from the hustle and bustle of everyday life.
The hotel is a wonderful place to stay in all seasons – a relaxed beach club in the summer, and a warm and welcoming retreat throughout winter, with views of the ever-changing seascape and the invigorating sea breezes. Recently refurbished with mid-century interiors and bold use of colour, it's a one-of-a-kind seafront destination for anybody looking for something a little special on the Sussex coast.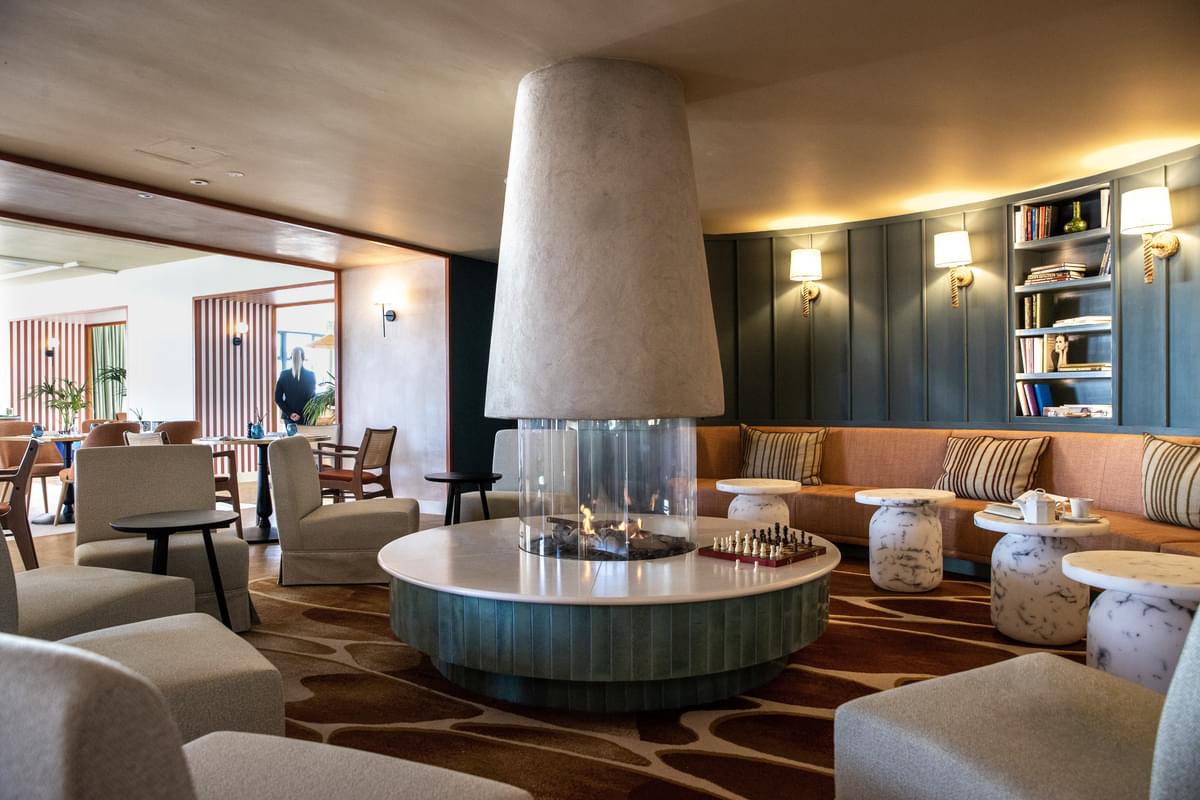 Eat, drink and relax by the sea
From the fresh and seasonal menus in the beachfront restaurant to the range of wellness therapies on offer, the Relais Cooden Beach hotel has everything you'd want in a perfect beach getaway. Just steps from the beach, The Rally Bar & Restaurant enjoys the best views in the house and a spacious terrace for seasonal al fresco dining, with fresh and seasonal menus including the 'catch of the day' supplied by local Sussex fishermen.  On sunny days, guests and visitors can dine practically on the beach at The Beach Club, while the light-filled Elva Bar serves up tempting cocktails, beers and wines until 9pm. And to fully wind down and recharge, an intimate Sea Cottage offers a selection of wellbeing services, including massage and facials by Aromatherapy Associates and the essential beauty treatments.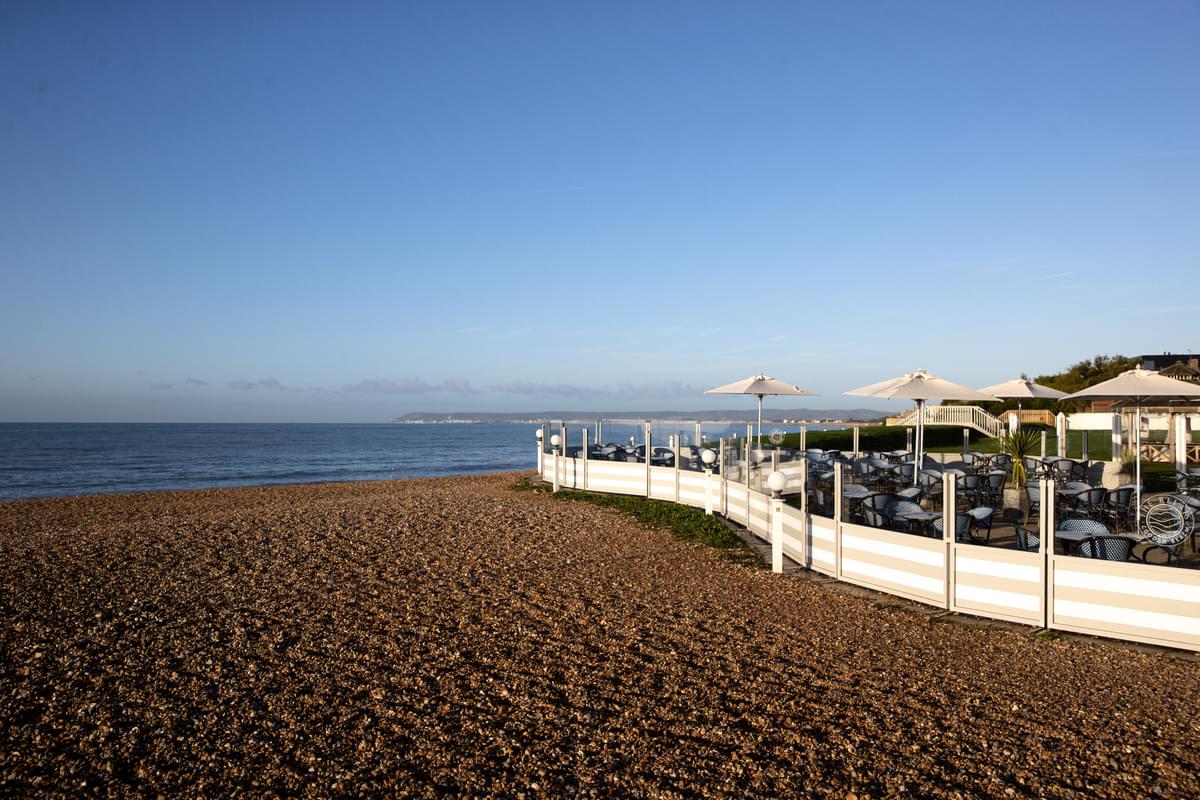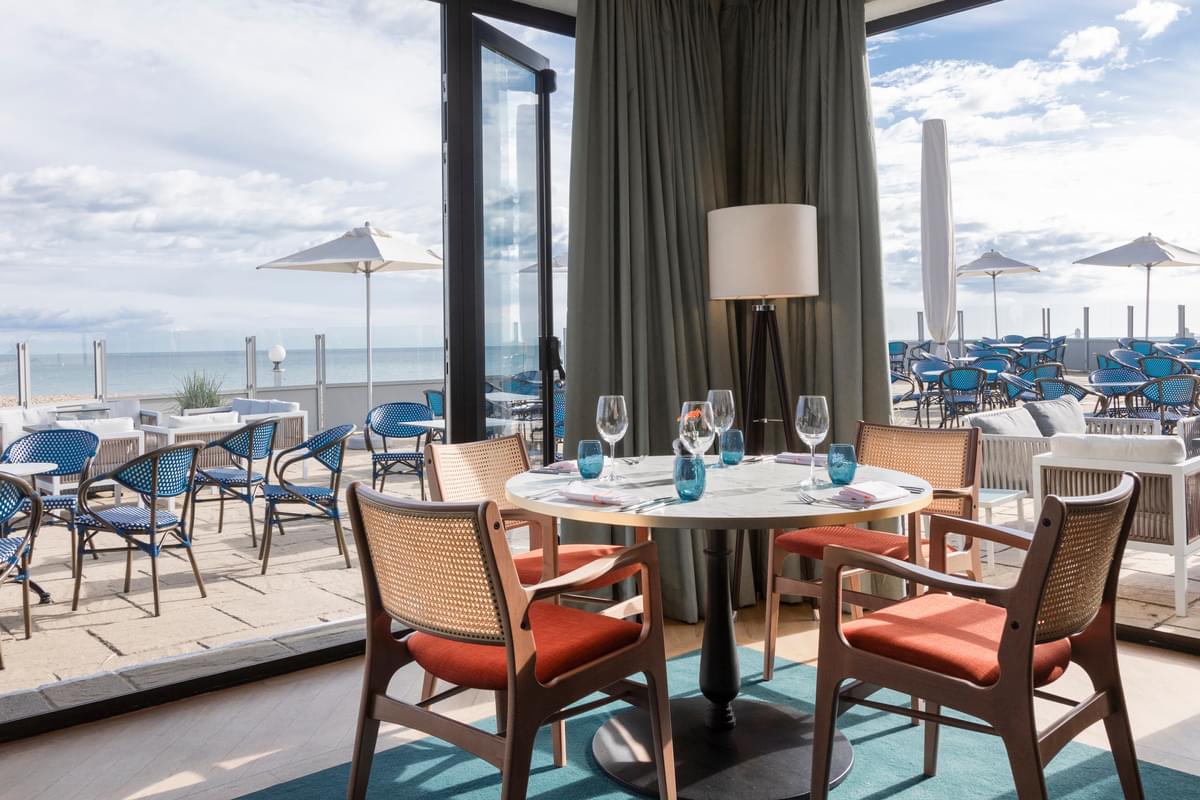 Seafront accommodation on the Sussex coast
Individual rooms and suites at the Relais Cooden Beach are inspired by the hotel's waterside location, with nautical stripes, sea blues and warm teracotta.
You'll love
An idyllic private beachfront retreat offering breathtaking views in the stunning coastal scenery.
Handy location, just a stone's throw away from the train station.
The hotel is just two minutes from The Cooden Beach Golf Club with its nine challenging holes, each exceeding 400 yards and providing a distinct challenge from each tee box.
The hotel is a popular destination for motor racing enthusiasts, as it is home to the British Motor Racing circuit.
Relais Cooden Beach recommends these places to visit nearby:
Opening times
Breakfast
Mon-Fri: 07:00 – 10:00
Sat-Sun: 08:00 – 10:00
Lunch
12:00 – 14:00
Bar
10:00 – 21:00
Afternoon Tea
14:00 – 17:00
Dinner
18:00 – 21:00