Stay the night in your own private bolthole at Oastbrook Estate: an award-winning Susssex vineyard in the picturesque Rother Valley, a stone's throw from Bodiam Castle.
There are three accommodation options on offer at the idyllic Oastbrook Estate – each one lovingly curated to give you a home-away-from home experience and perfectly positioned for countryside wanderings beyond the vineyard itself.
The Vineyard Hollow
The Vineyard Hollow is a one of a kind escape, nestled in its own private corner of the Oastbrook Estate. This cosy hideaway was built by local craftsmen, using local materials and is nestled snugly into a bank, which creates a rustic, burrow-like appearance. Outside, you'll enjoy beautiful views of the valley from your very own hot tub, which will keep you warm even in the colder months. Inside, The Vineyard Hollow has two luxury bedrooms with a king size bed and ensuite bathroom, which comfortably sleeps up to four people – perfect for small families or two couples. The kitchen is fully equipped with all the basics, and leads into the open plan living area.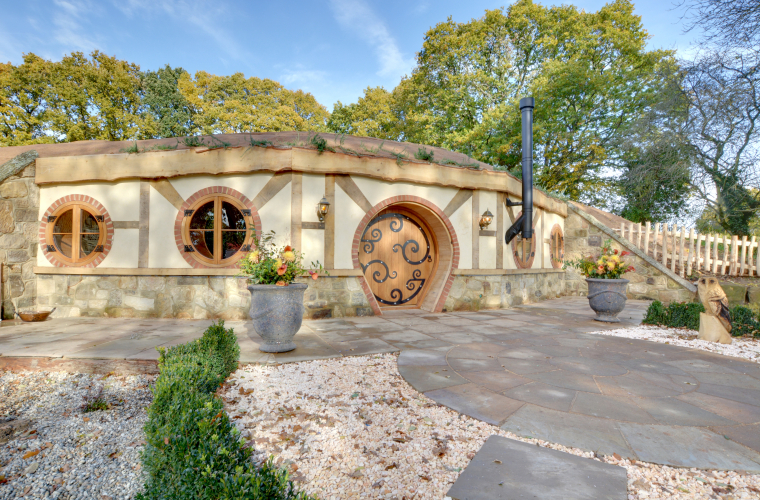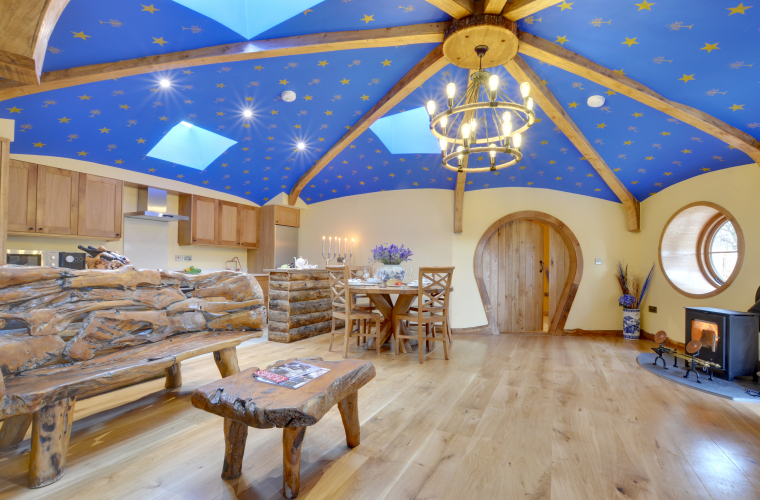 Bell Tents at Oastbrook
Bookable throughout the summer months, Oatbrook's luxury bell tents are perfect for two, and come complete with their own wine cooler and king size bed for the ideal vineyard vacay. Lavish shower rooms are just a short walk from the main campsite and are fully equipped with everything you might need, including an electric heated shower and vanity mirror, toiletries and thick, fluffy towels.
Avalon Lodge
The hand-crafted Avalon Waterside Lodge has been built with Scandinavian style in mind. It is set out perfectly for two adults and two children, the latter of which can sleep in a gallery bedroom, which is accessed from the master bedroom. For guests who would like to visit as two couples and would like extra privacy, there is a sofa bed in the main living area.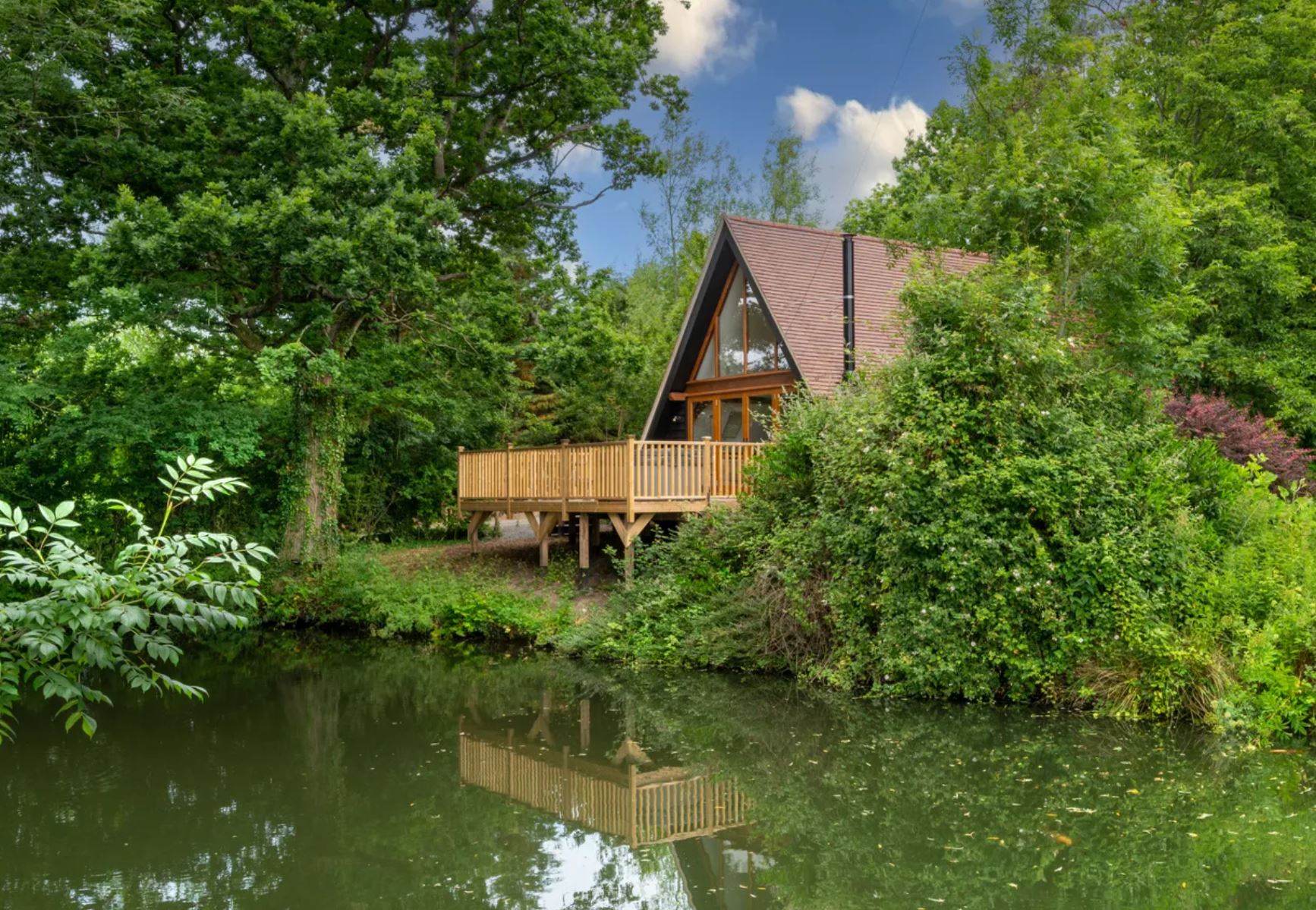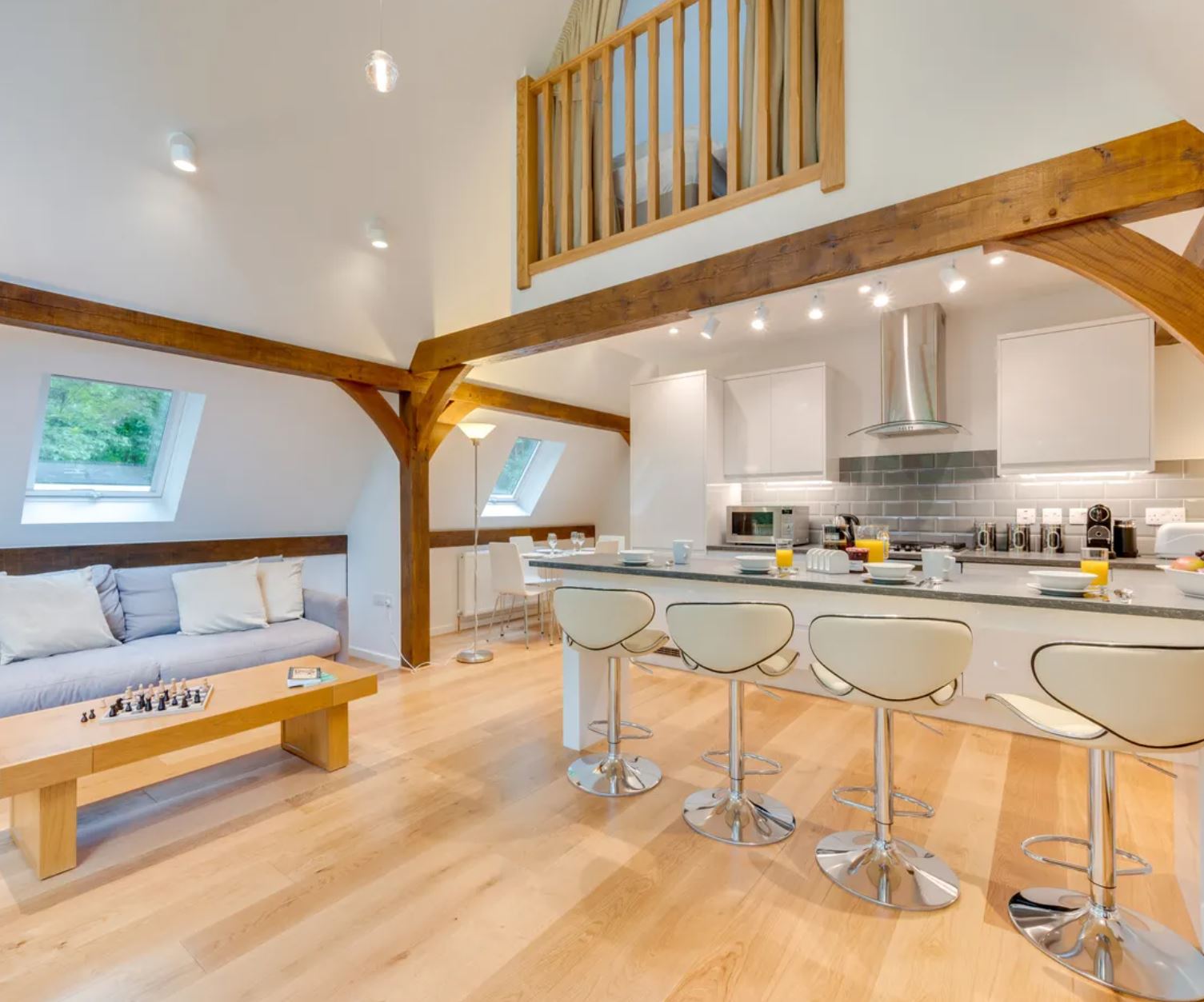 Things to do near Oastbrook Estate 
Visit Bodiam Castle, a 14th-century moated castle with a fascinating history and stunning views.
After discoveing the wines on a vineyard tour of Oastbrook, head out to other nearby vineyards in East Sussex, such as Tillingam and Oxney Organic Estate.
Experience some outdoor adventure at Bewl Water, a large reservoir and country park that offers a range of activities such as cycling, walking, fishing, sailing, canoeing, and more.
Discover some local art at The Gallery at Hawkhurst, which showcases contemporary paintings, sculptures, ceramics, and jewellery by British artists. You can browse the exhibitions, buy original artworks, or join a workshop or event.
Visit Hastings, a historic seaside town with a lively cultural scene. You can explore the Old Town, the fishing quarter, the castle ruins, and modern art at Hastings Contemporary.
Visit Rye, a charming medieval town with cobbled streets and timber-framed houses. You can admire the views from the Ypres Tower, visit the Rye Heritage Centre, and browse the antique shops and galleries.