All coming up Rosé: Ridgeview's sparkling methods
Sussex Modern Stories | 5 minutes read
It might surprise you to know that mixing white wine with red wine does actually make rosé. But, as Emma at Ridgeview Estate explains, the devil is in the detail. Read on for a fascinating insight into how the famed Sussex vineyard produces its sparkling rose.
Made using the traditional blending method (a favoured format in the Champagne region where they call it 'assemblage'), Fitzrovia Rosé is a carefully crafted blend of grape varieties from different vintages to form the perfect balance of Chardonnay, Pinot Noir and Pinot Meunier grapes.
The beauty is in the blending 
Throughout harvest, each tank is tasted, analysed and earmarked for its suitability for certain blends. For this, our most revered rosé, we look for a fruitful, tropical chardonnay to make up 60% of the composition. It needs to be a flawless fit for the rosé profile – fresh, fruit-driven and crisp but not citrusy or too austere.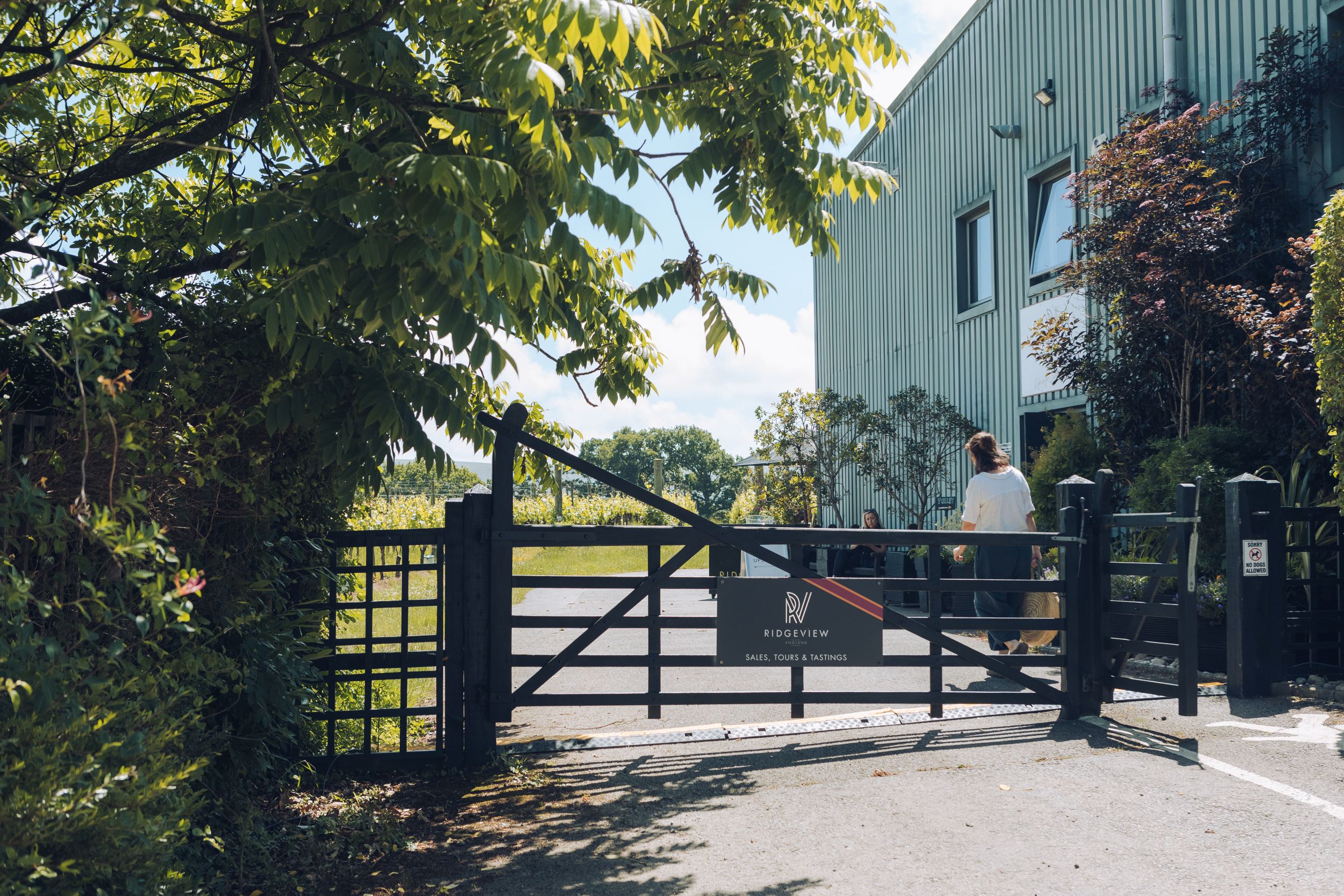 A recipe for Rosé
Our carefully chosen Chardonnay is then layered up with Ridgeview's red wine to add depth, a summer fruit profile and that mesmerising plum-coloured hue. We treat our red wine as a cuvée in itself; an exquisite still wine that could stand up to our sparkling range, if we were ever to bottle it.
"Our Fitzrovia Rosé is like Eton Mess in a bottle, with notes of strawberries and cream, biscuity overtones and a whisper of meringue" says Ridgeview's Head Winemaker, Simon Roberts. So, how is this magic achieved?
The wine is produced by the classic method of crushing, de-stemming, then fermenting on the skins. And then we add a distinctive Ridgeview twist.
It is given a gentle press, a whisker before the ferment has finished, to extract those beautiful fruit profiles without any bitter tannins or the rich, meaty characteristics you might expect from a still red wine.
Winemaking excellence takes time and we have spent years refining and perfecting our methods. First made in 1998, Fitzrovia Rosé historically included around 10% of red wine but the quality and intensity of the red wine we now produce means that we typically add around only 2-3%. It makes for a darker, richer, more complex sparkling wine that retains the depth of rosé but with a far more intense and enchanting tasting experience.
Chardonnay dominant, yet unmistakably a rosé, it's freshness and vibrancy cries out for sweet, creamy desserts, and has endless appeal as an aperitif to accompany your summer celebrations. It's no wonder it was served to Barack Obama by Her Majesty the Queen at the Buckingham Palace State Banquet.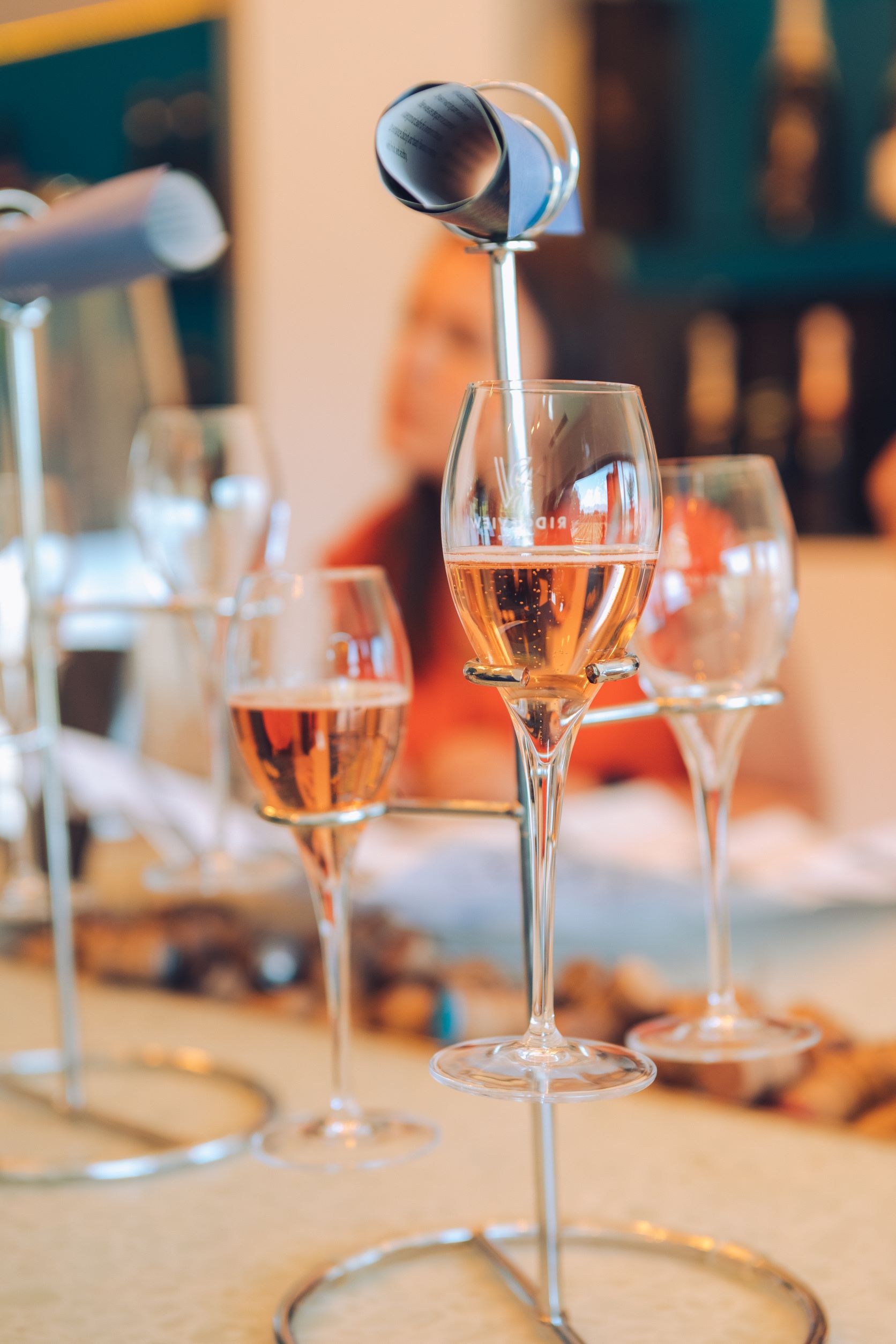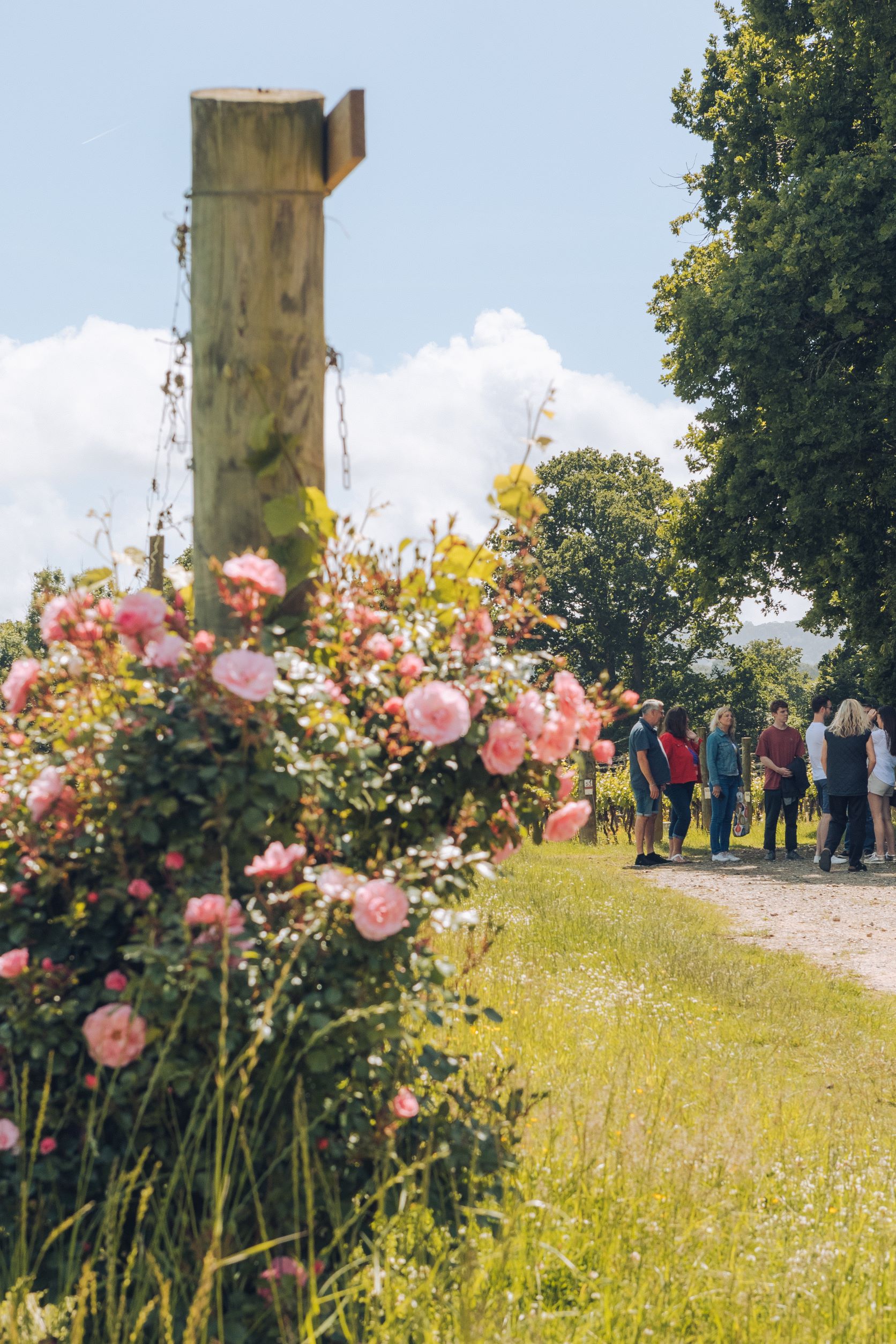 Rosé de Noirs
Alive with vibrant fruit flavours and a creamy palette of peach, cherry and spice, this is an elegant, grown-up, serious sparkling rosé. Here's how we carefully craft our limited-release Rosé de Noirs.
The Secret to our Saignee Method
An enigmatic expression of winemaking excellence, made only in exceptional vintage years, we use our own unique interpretation of the traditional saignée method (meaning 'to bleed'). It all starts with our ripest Pinot Noir fruit that have been specially selected for our Rosé de Noirs and these are the last grapes that we pick throughout harvest.
They rest in crates overnight and the following day, before we load them into the press to sit on whole bunches, in contact with skin and seeds. This is all about extracting that rich rosé colour, a smooth, velvety texture and the distinctive depth of flavour that can only be found in an exceptional Rosé de Noirs. Once Head Winemaker, Simon Roberts, is confident that the perfect balance of quality and character has been achieved, we begin to press.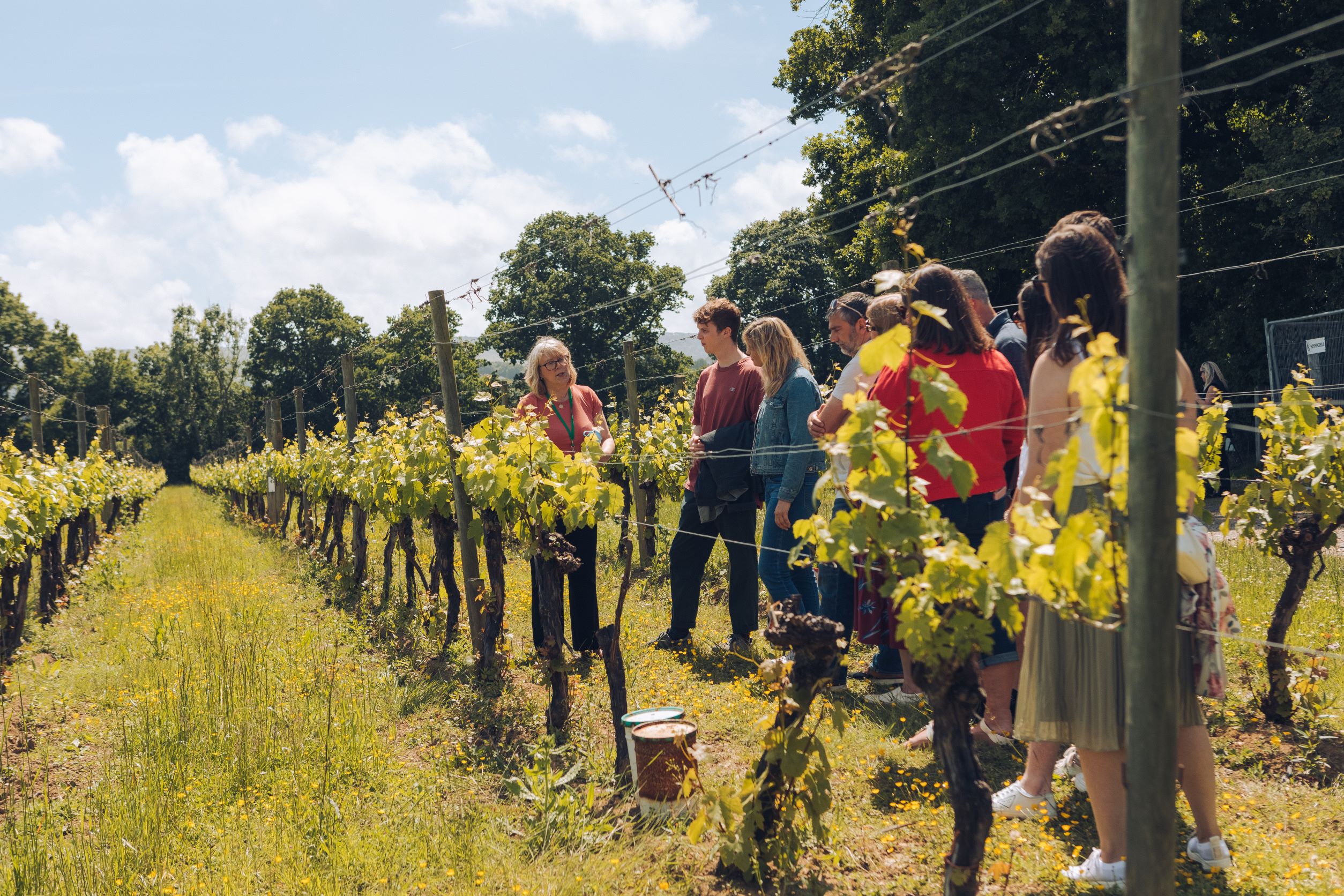 Tradition, refined
Traditionally, with the saignée method, there is much more extended time for the juice to sit, but we have refined this historic method to develop our own distinctive style of Rosé de Noirs. We extract juice from our Pinot Noir grapes, just as the fermentation begins, to create a much fresher, lighter and playful sparkling rosé. It is less red wine dominant and more of a delicate, elegant wine, backed by a bold kaleidoscope of flavours, from fresh, juicy raspberries to that mesmerising hint of spice.
Inspired by the traditional styles of rosés celebrated around the world, our distinctive style combines depth with delicacy. It is a rich, complex and fruit-driven Rosé de Noirs that is delightfully fresh, fragrant and full of charisma.
Rosé de Noirs is a winemaker's delight and it is treated extremely delicately at Ridgeview, with only very limited releases for each vintage. It is one of the purest examples of a handmade, carefully crafted English Sparkling Wine that demands a wealth of skill, experience and passion to pull off.
"I look for lots of black cherry, redcurrant and strawberry notes and a seductive savouriness that comes with really ripe pinots, bringing subtle notes of liquorish and tobacco leaf that you won't find elsewhere" says Head Winemaker Simon. "With three years on lees, it develops an exciting spectrum of flavour, aroma and texture."
With endless versatility, our Rosé de Noirs has been made with food in mind. Not only a beautiful match for dessert, it works wonderfully with light game and pheasant, quails eggs and beetroot tartar. This is a standout sparkling wine that truly is a rosé for all seasons.
Shop Rose de Noirs at Ridgeview Estate's online shop.
Find out more about visiting Ridgeview Estate.